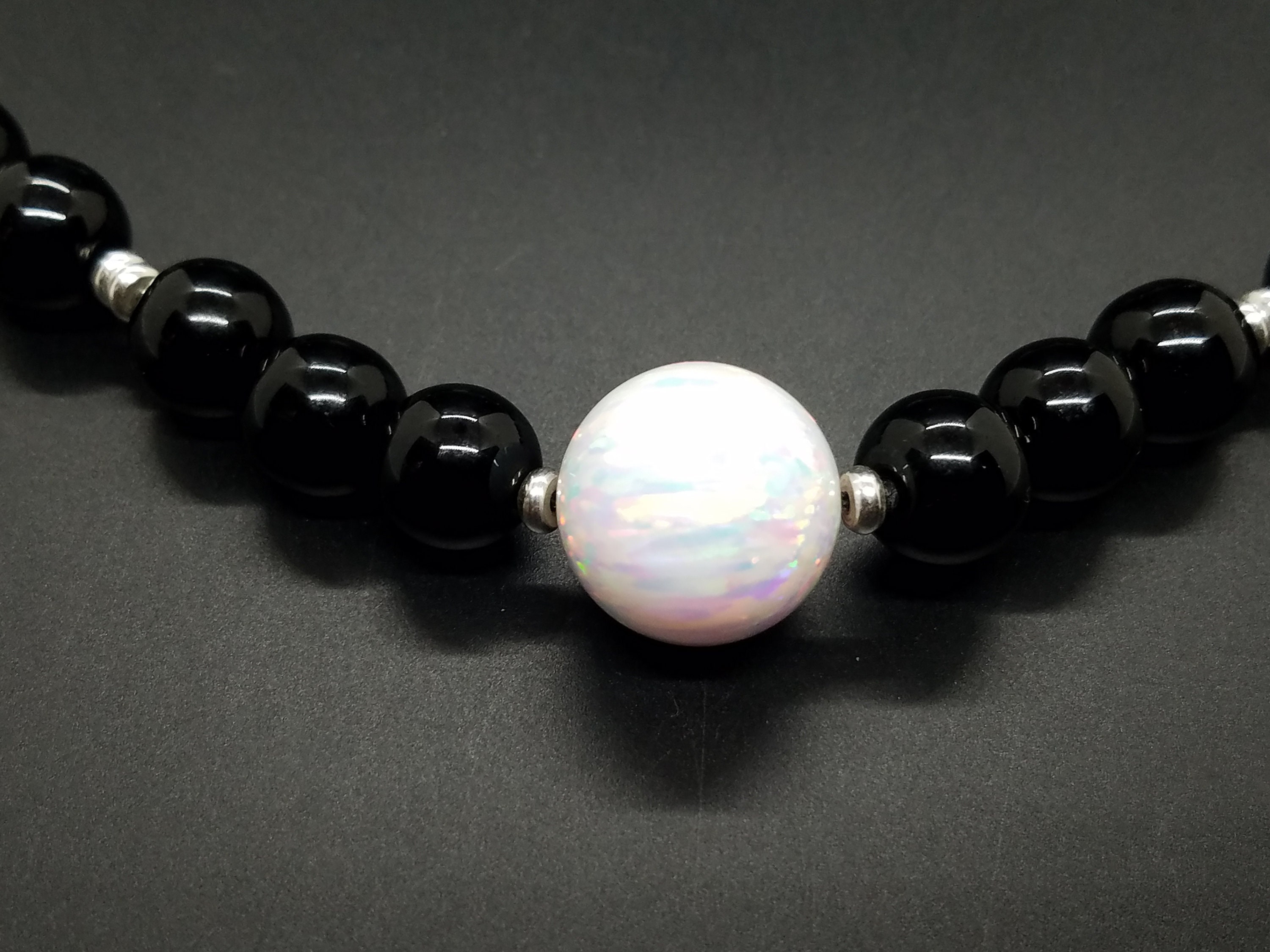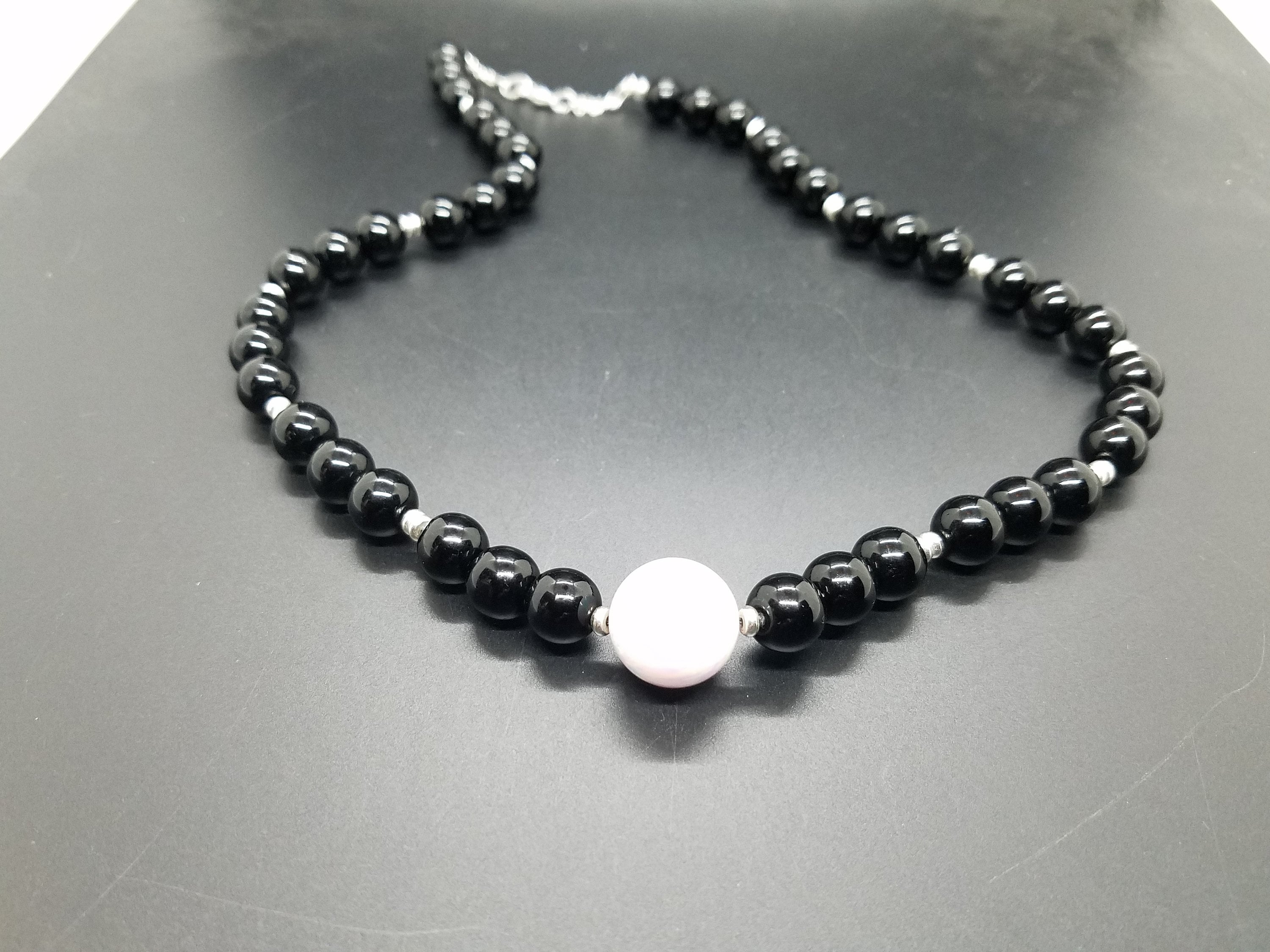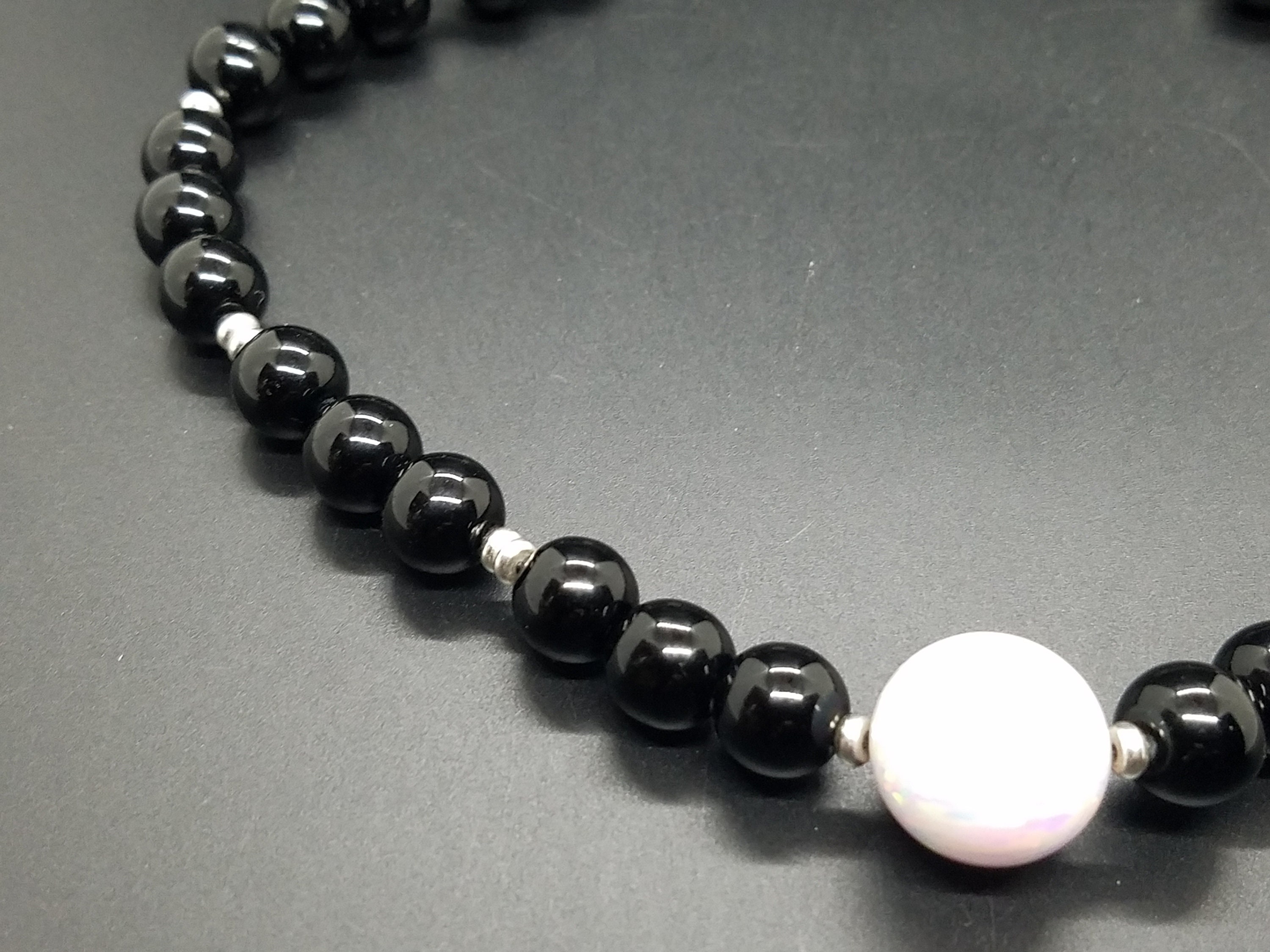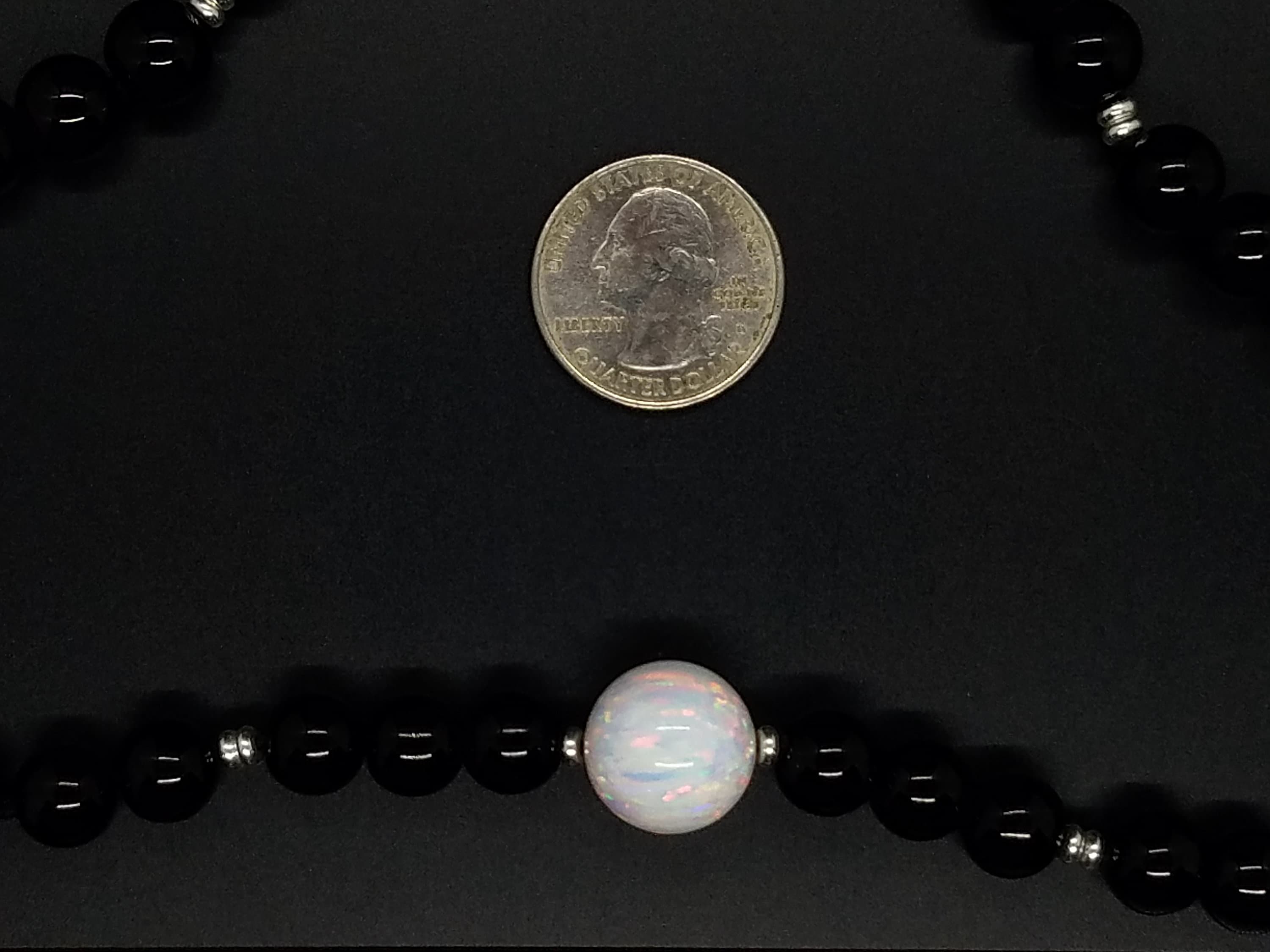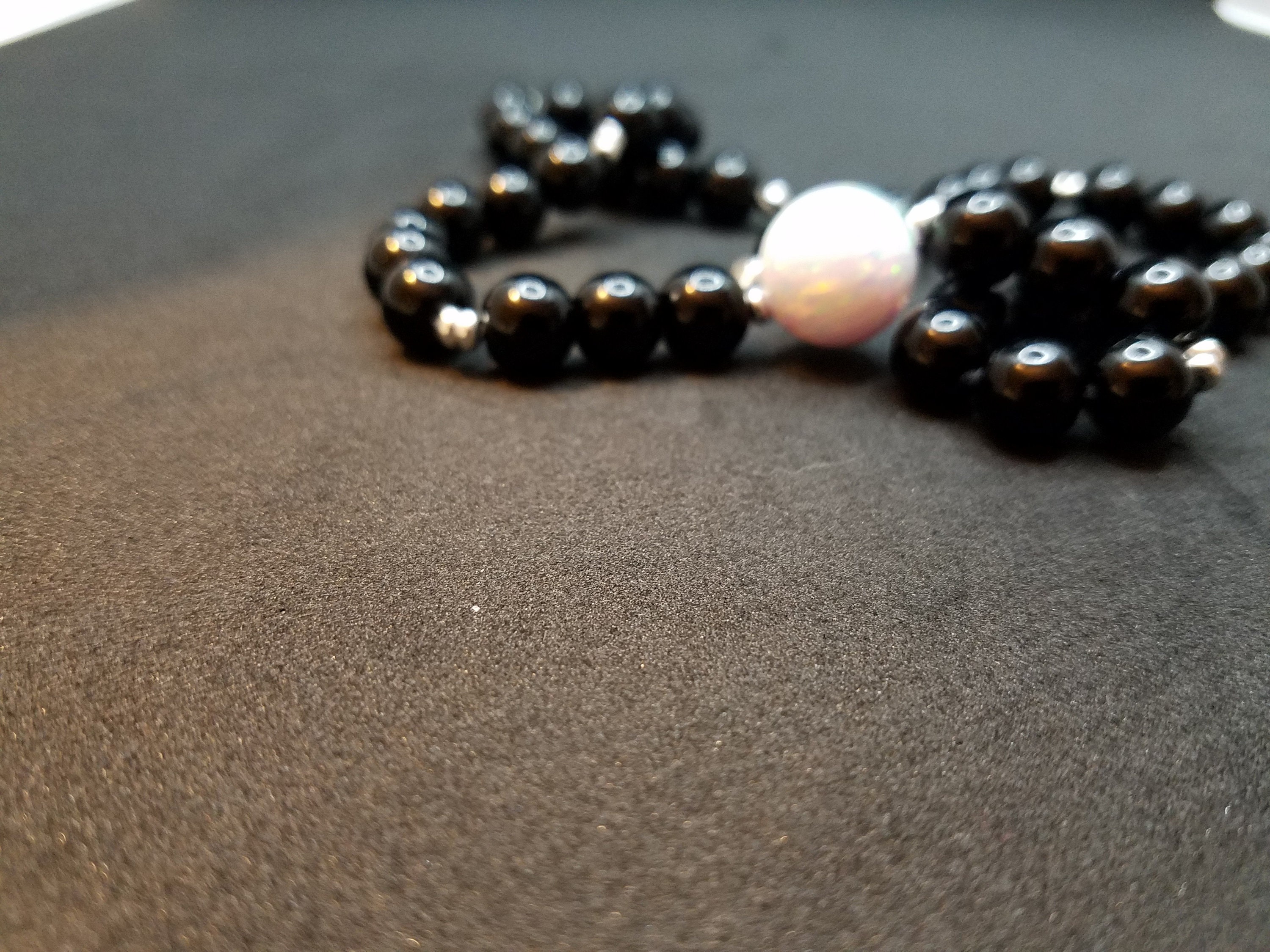 A hand-knotted, 22 inch long necklace with a man-made White Fire Opal as the focal point.

The synthetic opal was made by Minerala
(https://www.ebay.com/usr/minerala).

The chemistry and crystallography of synthetic opals are identical to natural opal, however, natural opals fluoresce under ultraviolet light and synthetics don't. This is an area of intense interest; if the chemistry and the crystallography are the same, then why ….