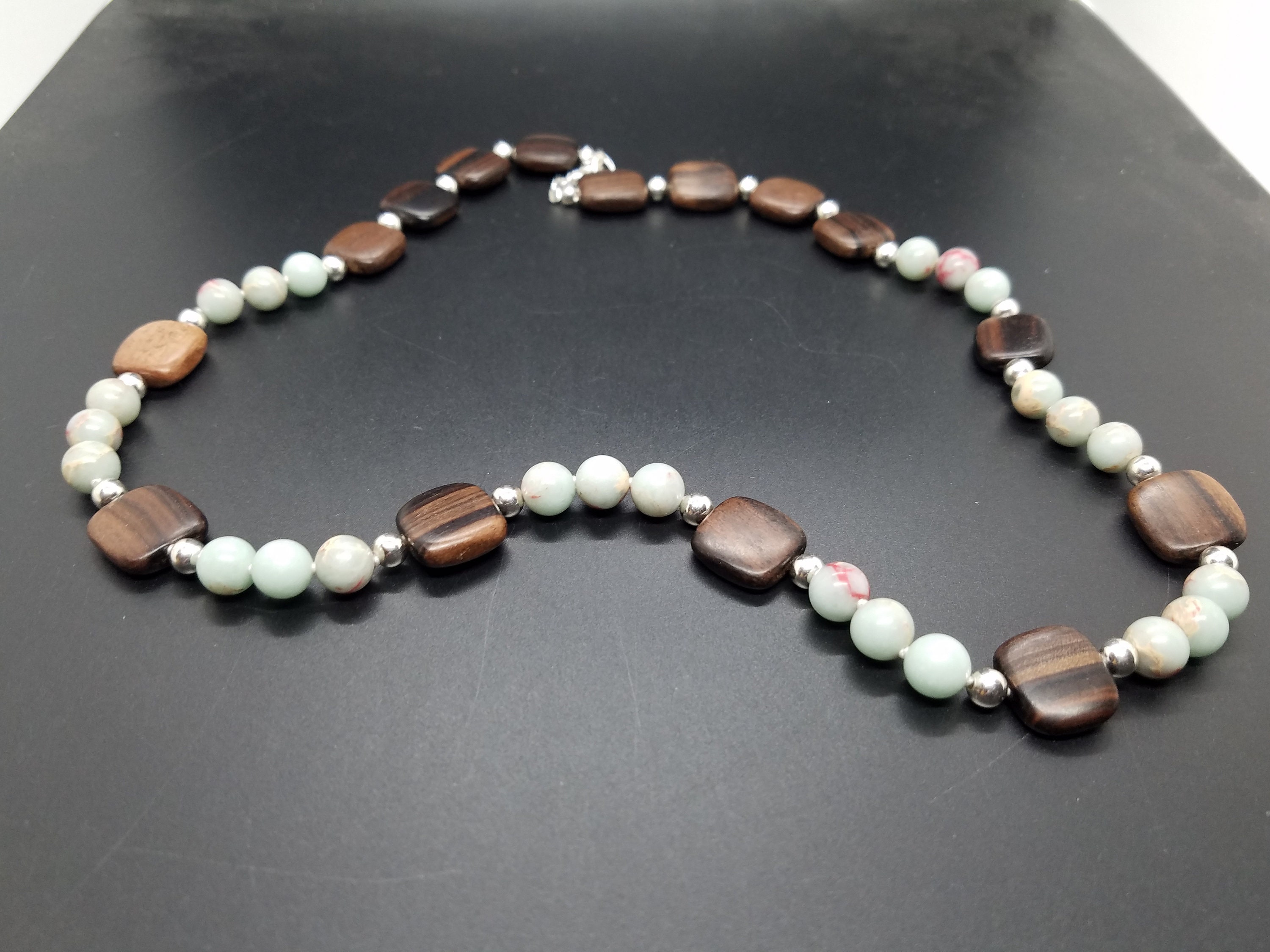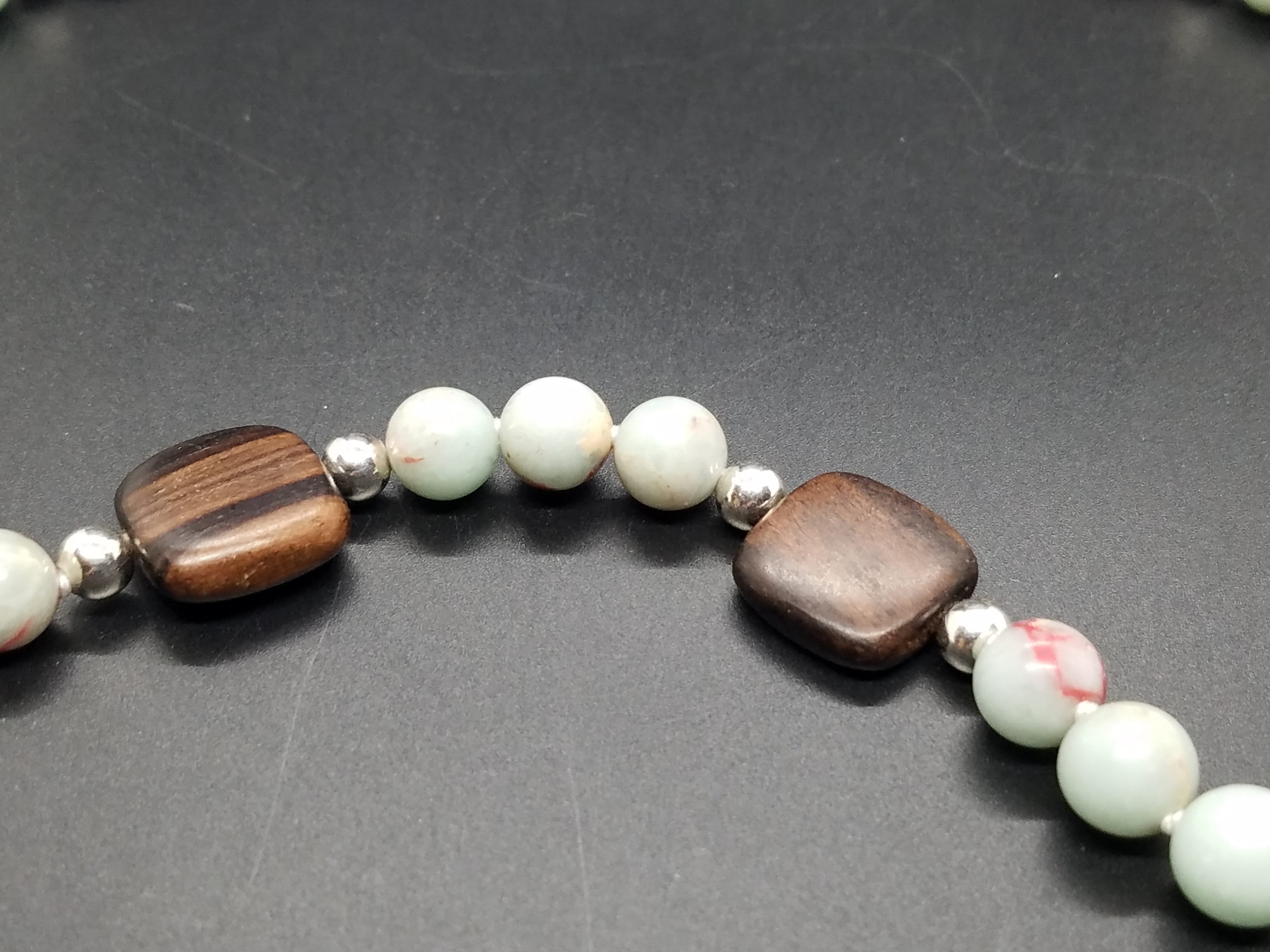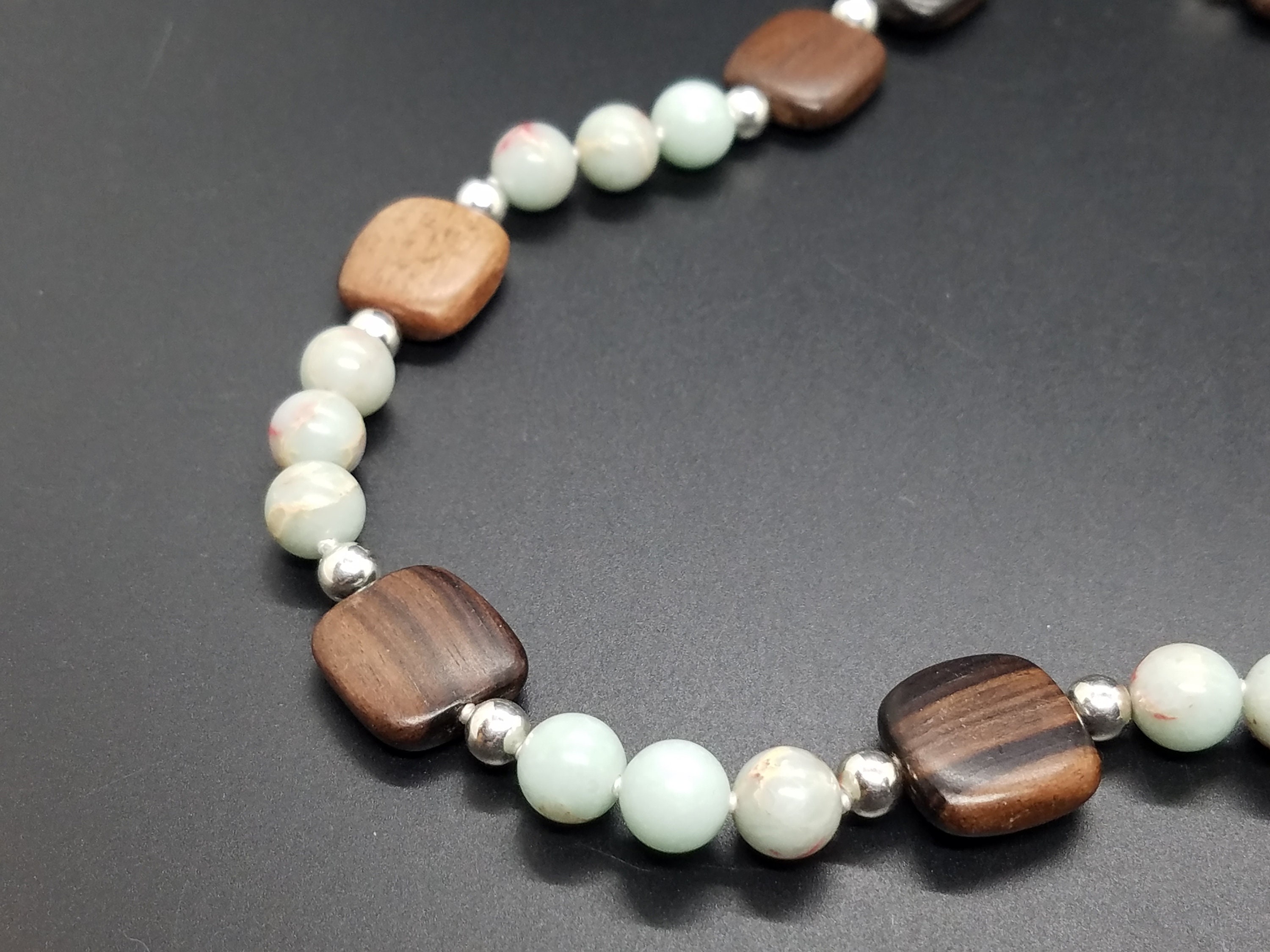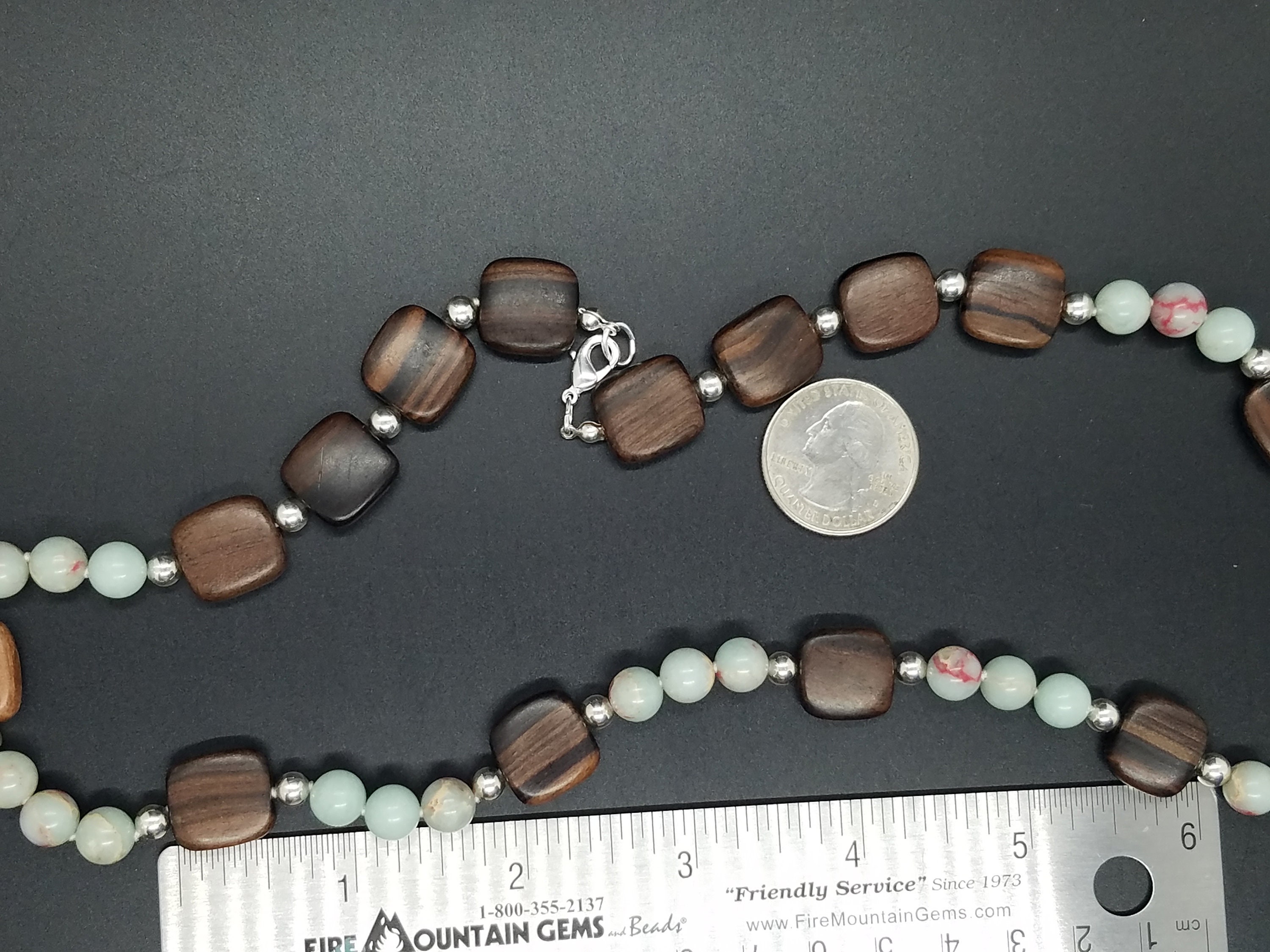 A Hand-knotted necklace, 23 inches long, with a lobster-claw clasp.

The beads are Madagascar tiger-ebony and 6 mm aquamarine, both from Bead Inspirations (https://www.beadinspirations.com).

Ebony, it turns out is a family of Asian and African trees. The wood comes in various shades of black, gray, brown, tan, and khaki. Tiger Ebony is medium brown to light tan with darker brown stripes.