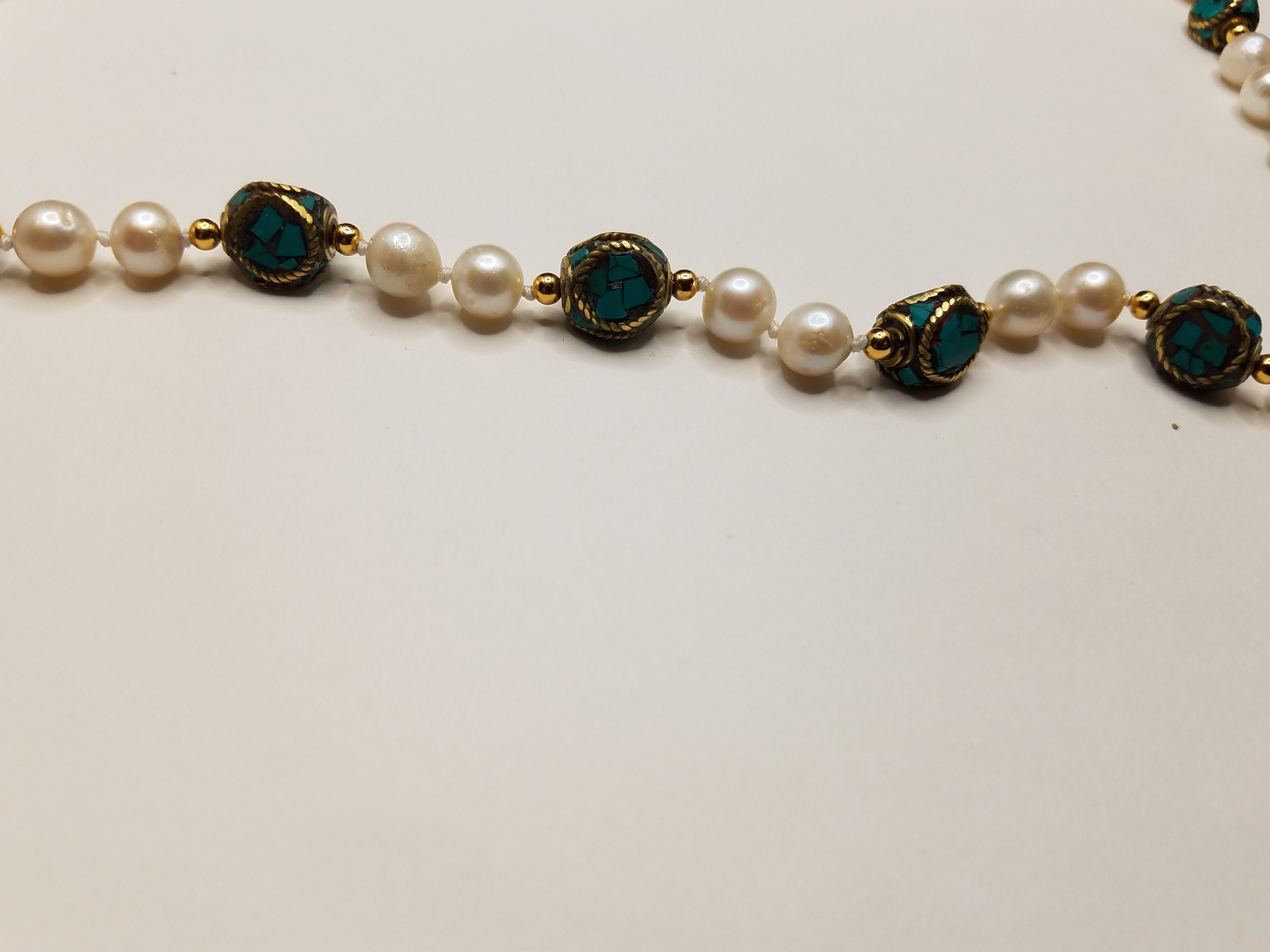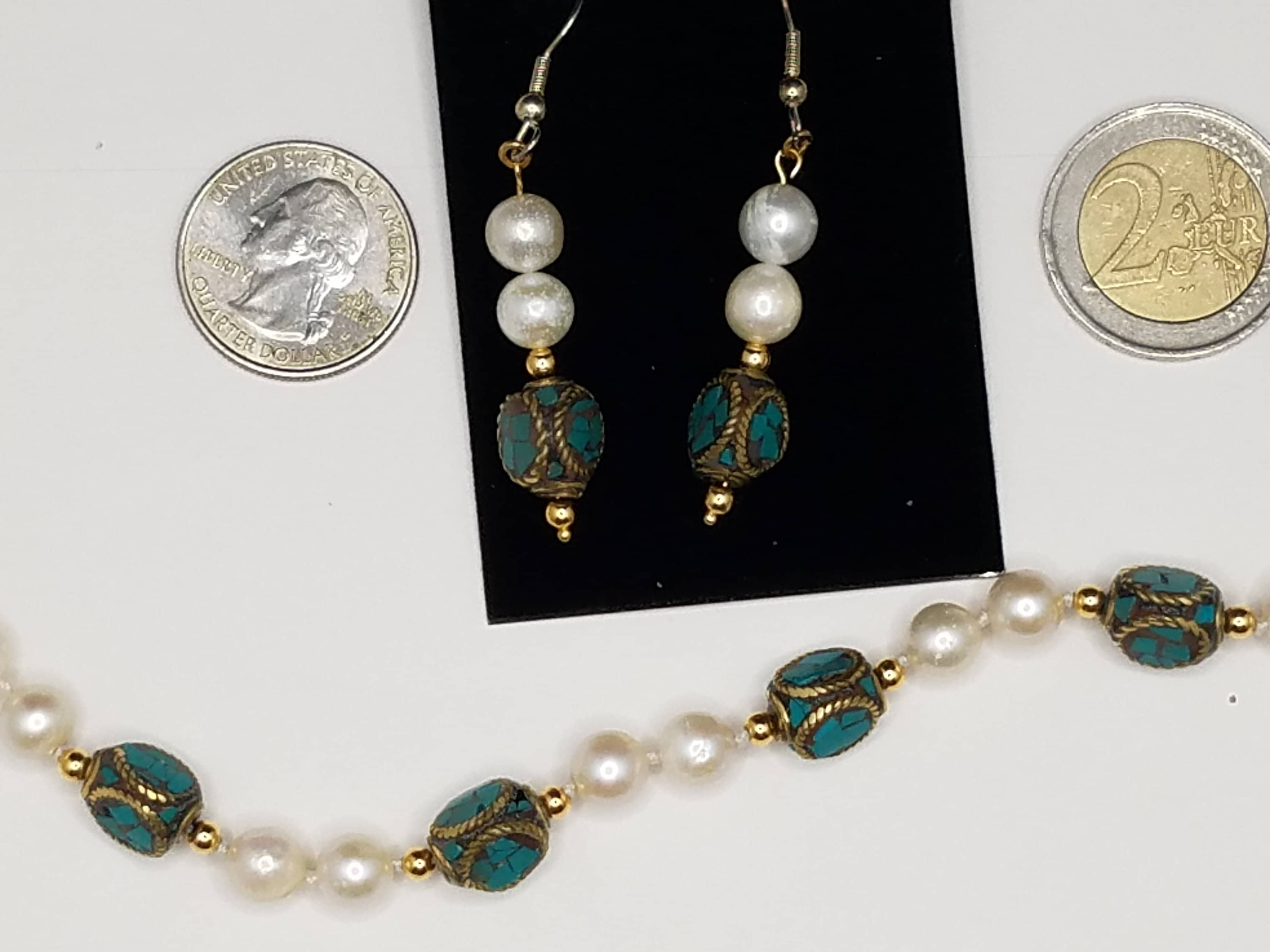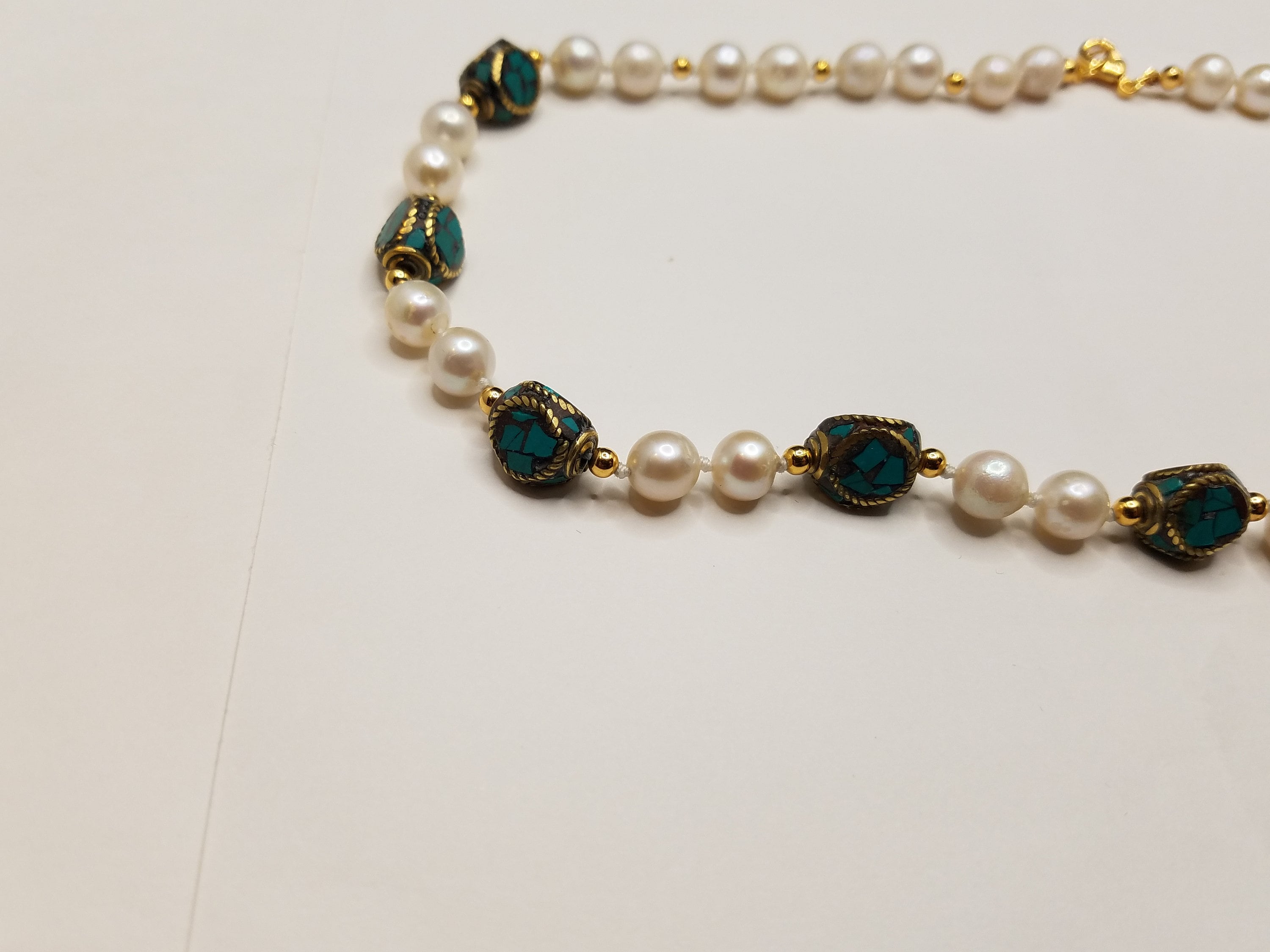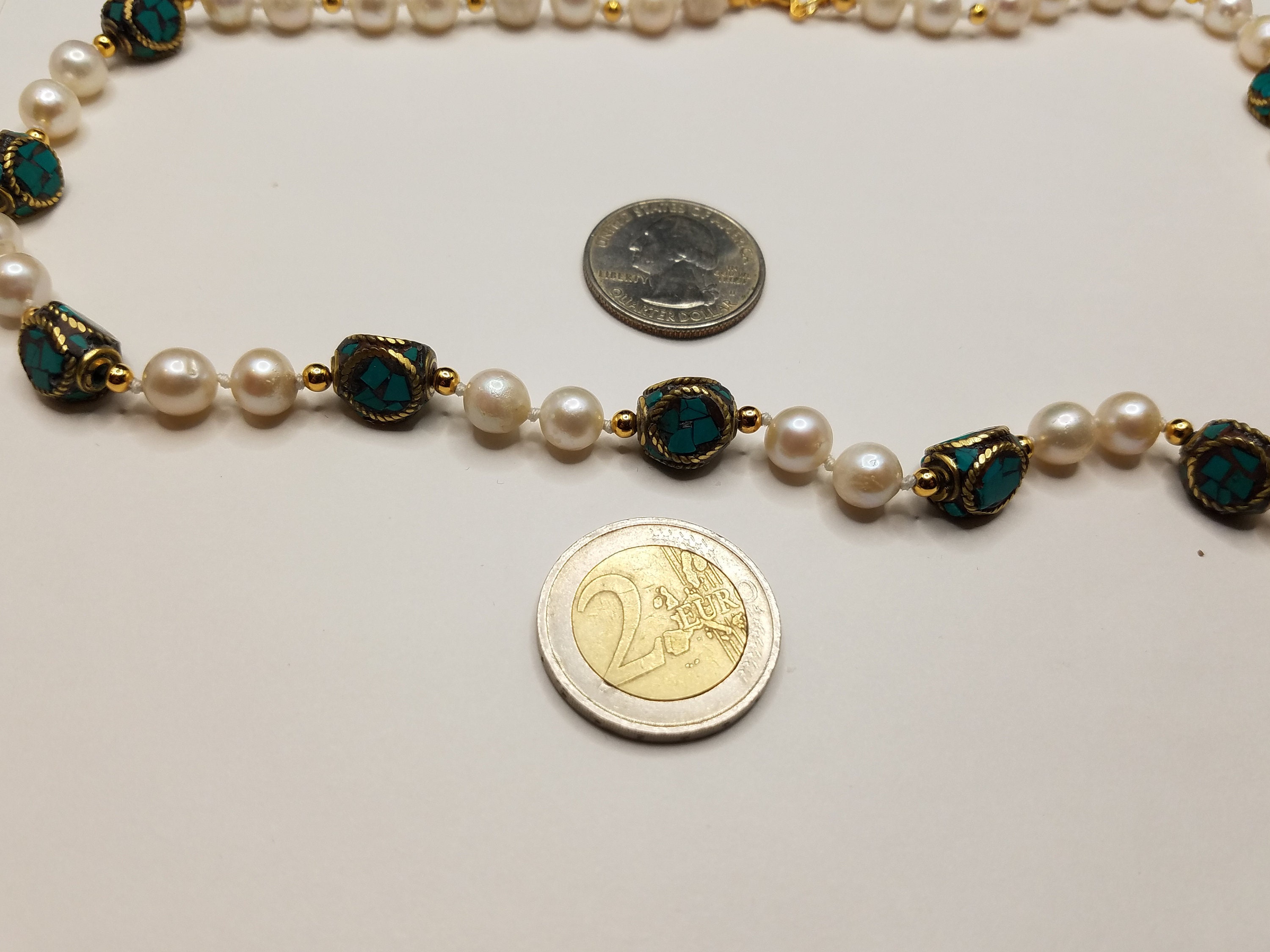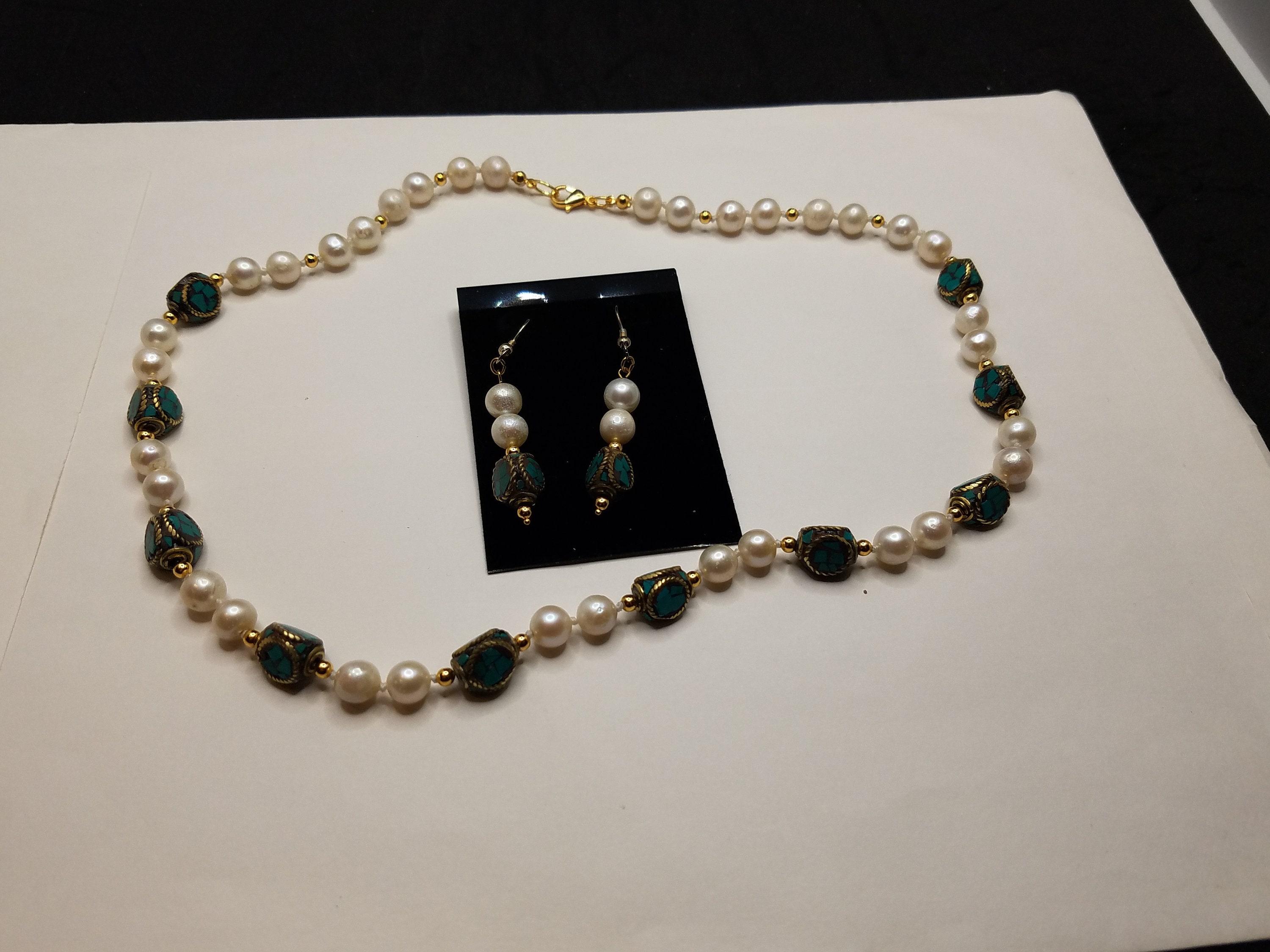 This is a necklace and earrings set.

The brass and turquoise beads were made in Tibet. The brass beads are triangular in cross-section and have turquoise chips inlayed on all three sides. These beads along with 8mm cultured pearls make up a 21 inch hand-knotted necklace. The lobster-claw clasp and the ear-wires are all gold plated.

The turquoise chips in the inlay are Asian Turquoise which is somewhat greener than American Turquoise.

All of these beads are from my local bead store, Bead Inspirations (https://www.beadinspirations.com); they were bought by the store-owner at the Tucson Gem and Mineral show earlier this year.