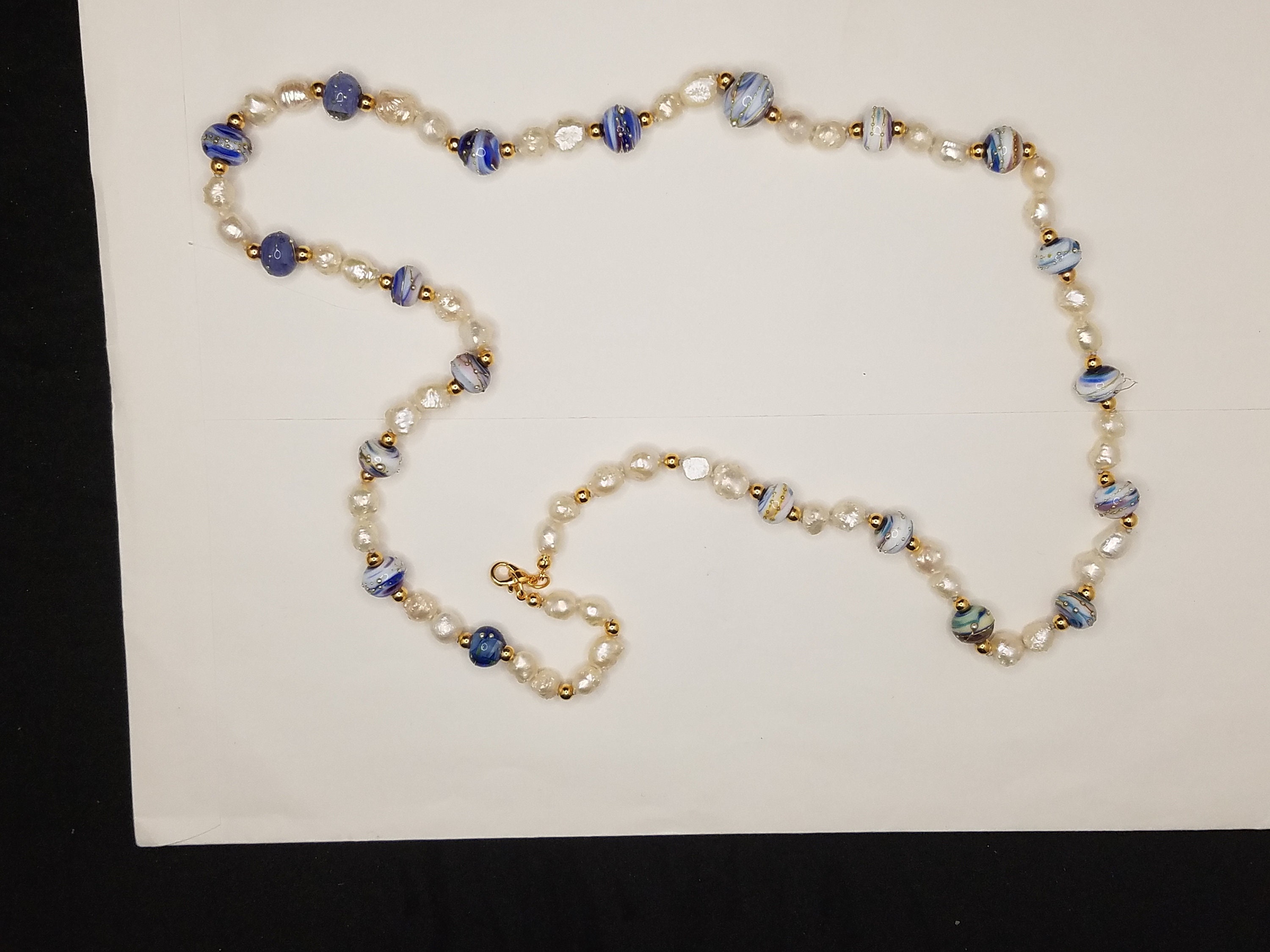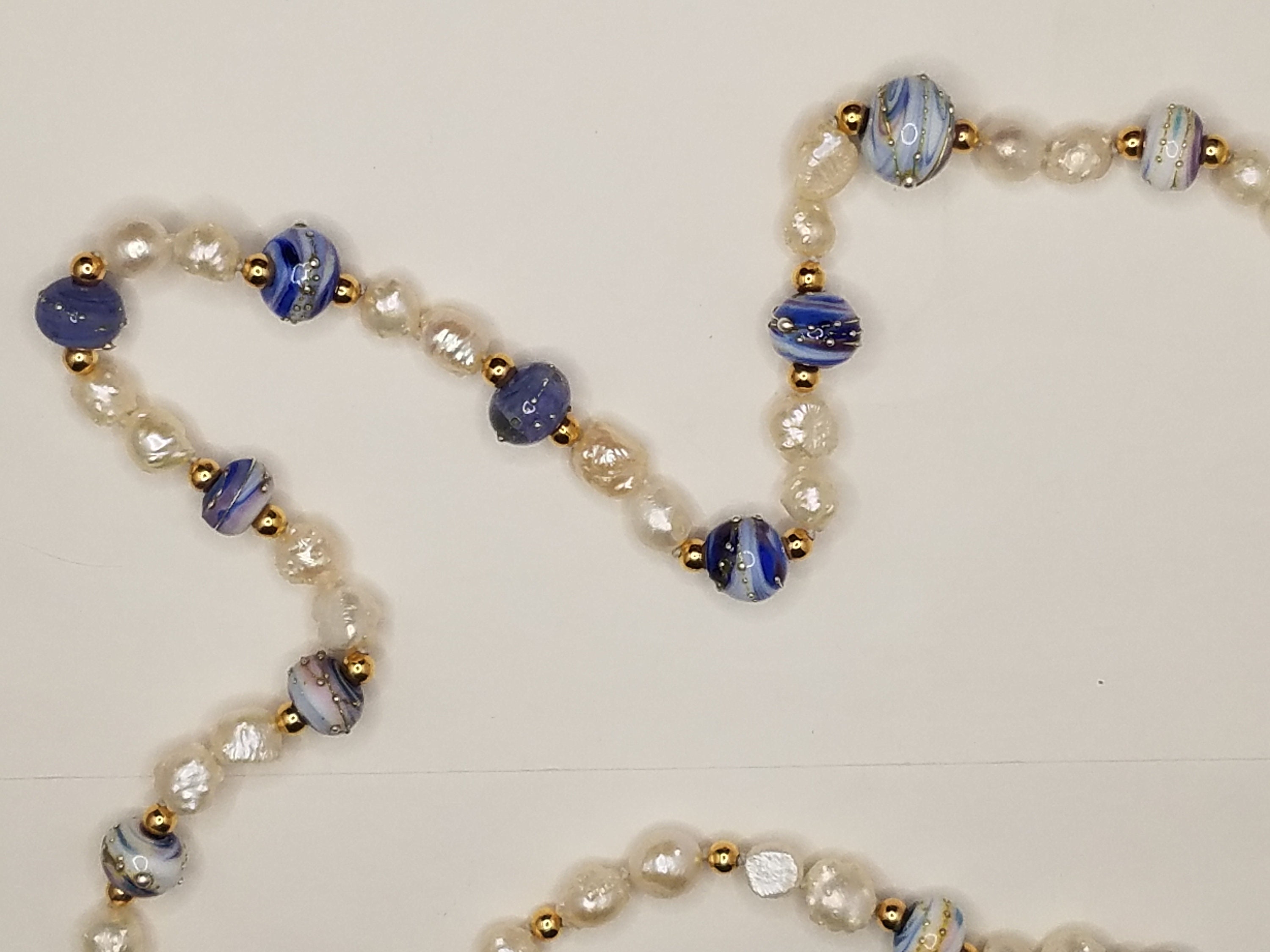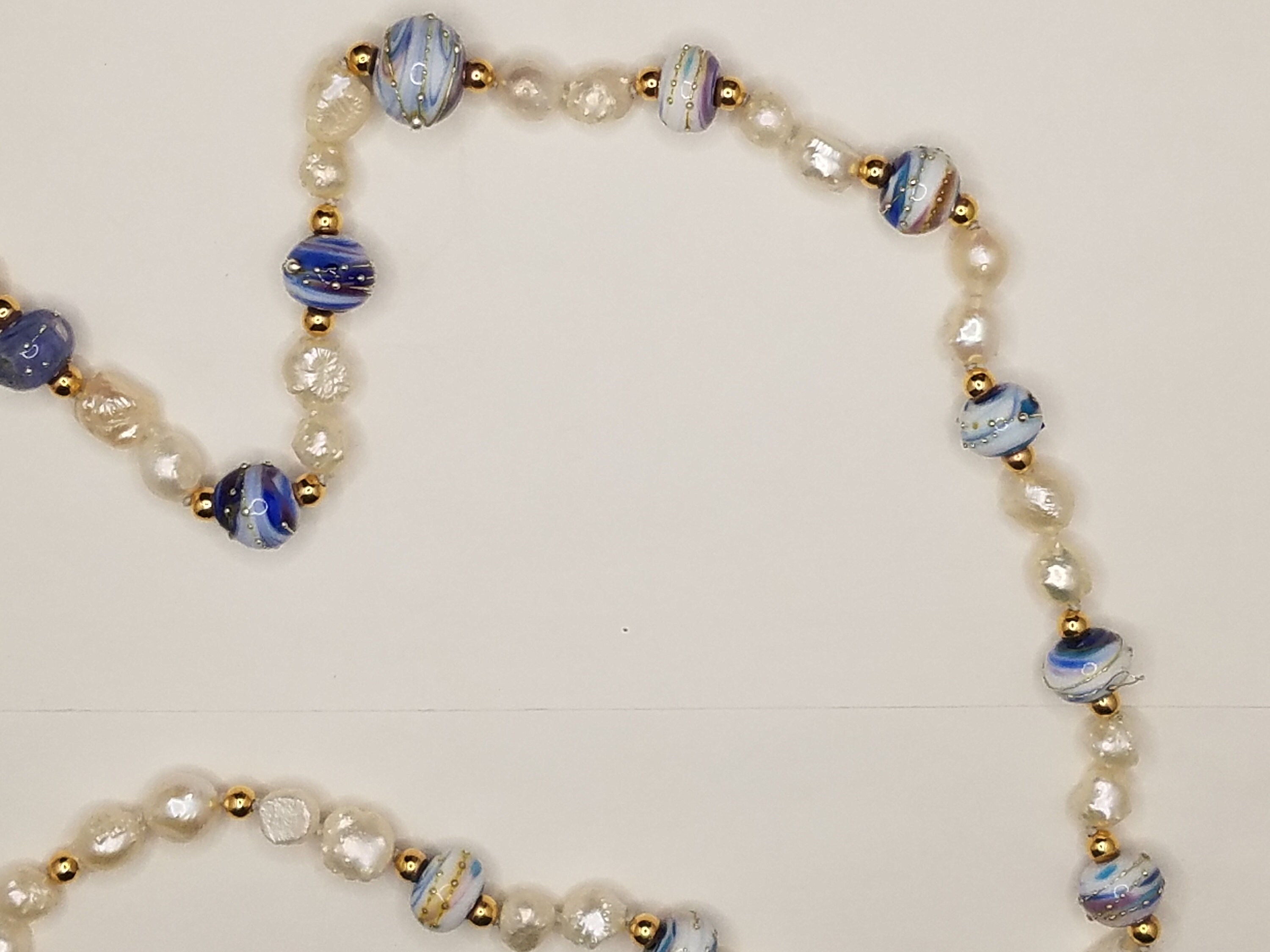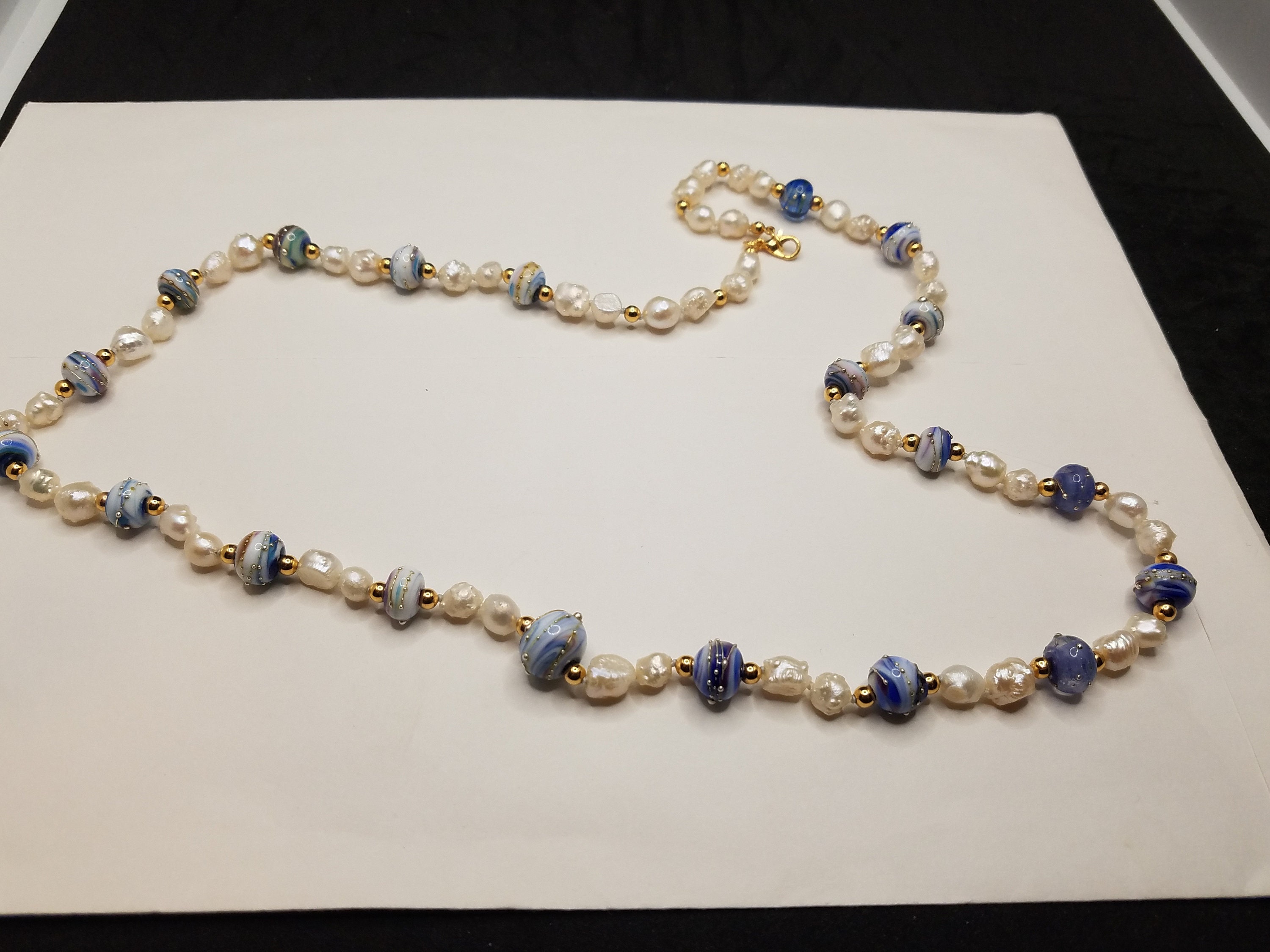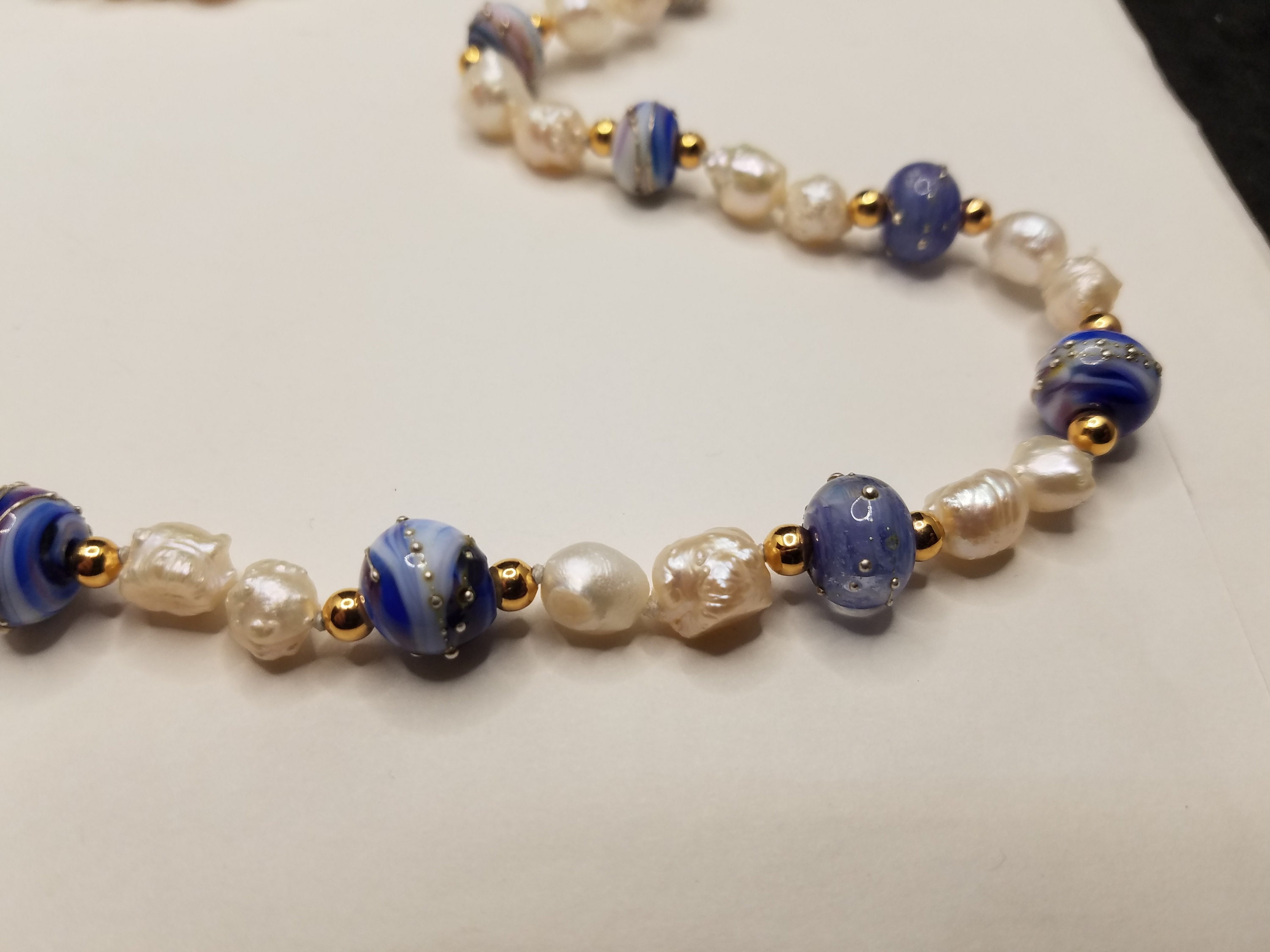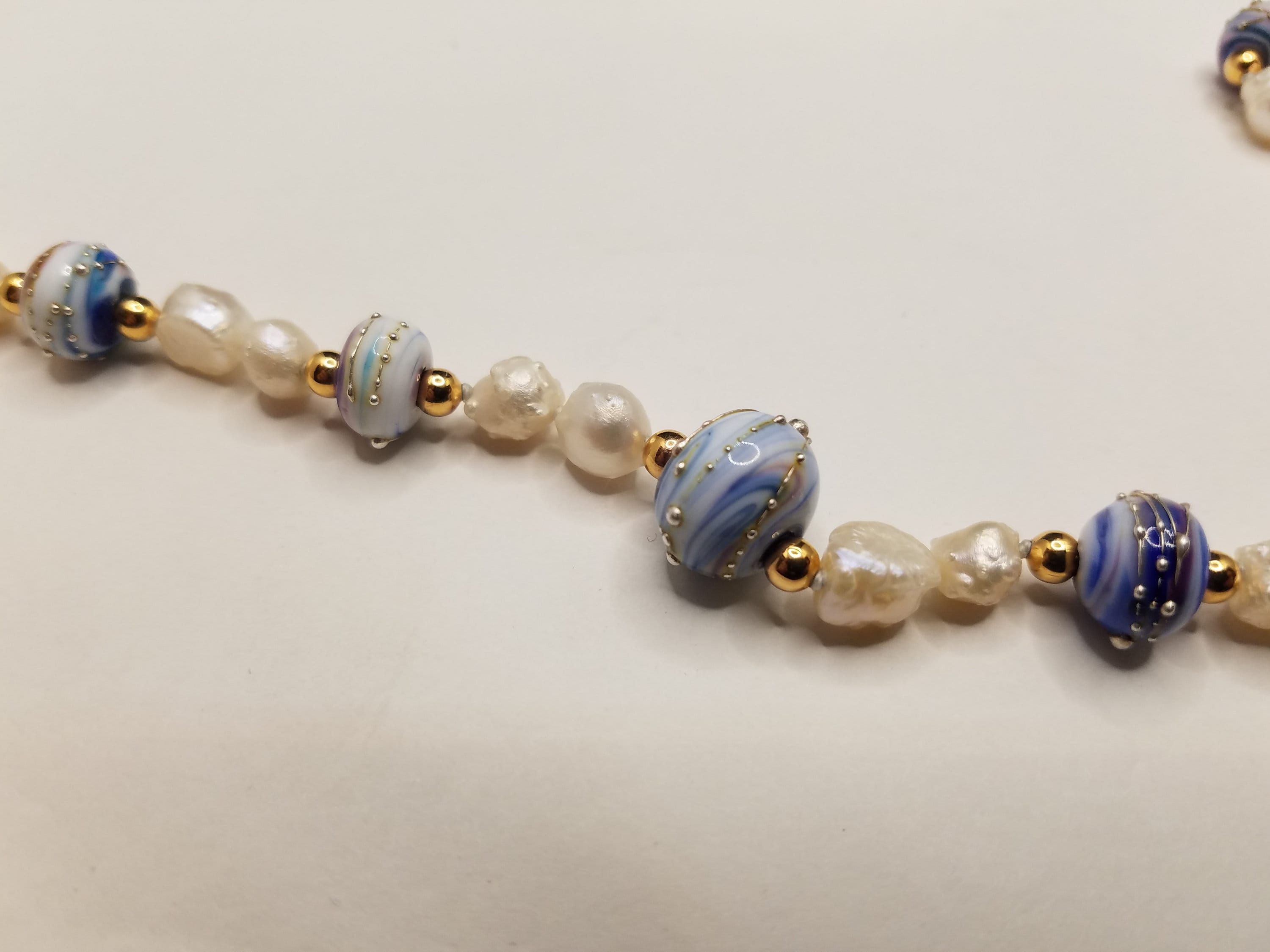 A strand of torch-work glass "orphans" and Baroque fresh-water pearls with gold accents make a 31 inch necklace. The necklace is finished with a gold lobster-claw clasp

"Orphans" are beads that were left over after a strand of beads is put together for sale. They are usually spares, in case a bead breaks in the kiln while being annealed. An orphan can also be a second – the color does not quite match other beads in the batch, or they are slightly larger or smaller than the rest of the beads. The quality is same as the rest of the batch, but the y don't quite fit in with the rest of the beads in the strand.

I like strands of orphans because each bead is slightly (or greatly) different from other beads in the strand. Orphans give character to the necklace, just like Baroque Pearls.