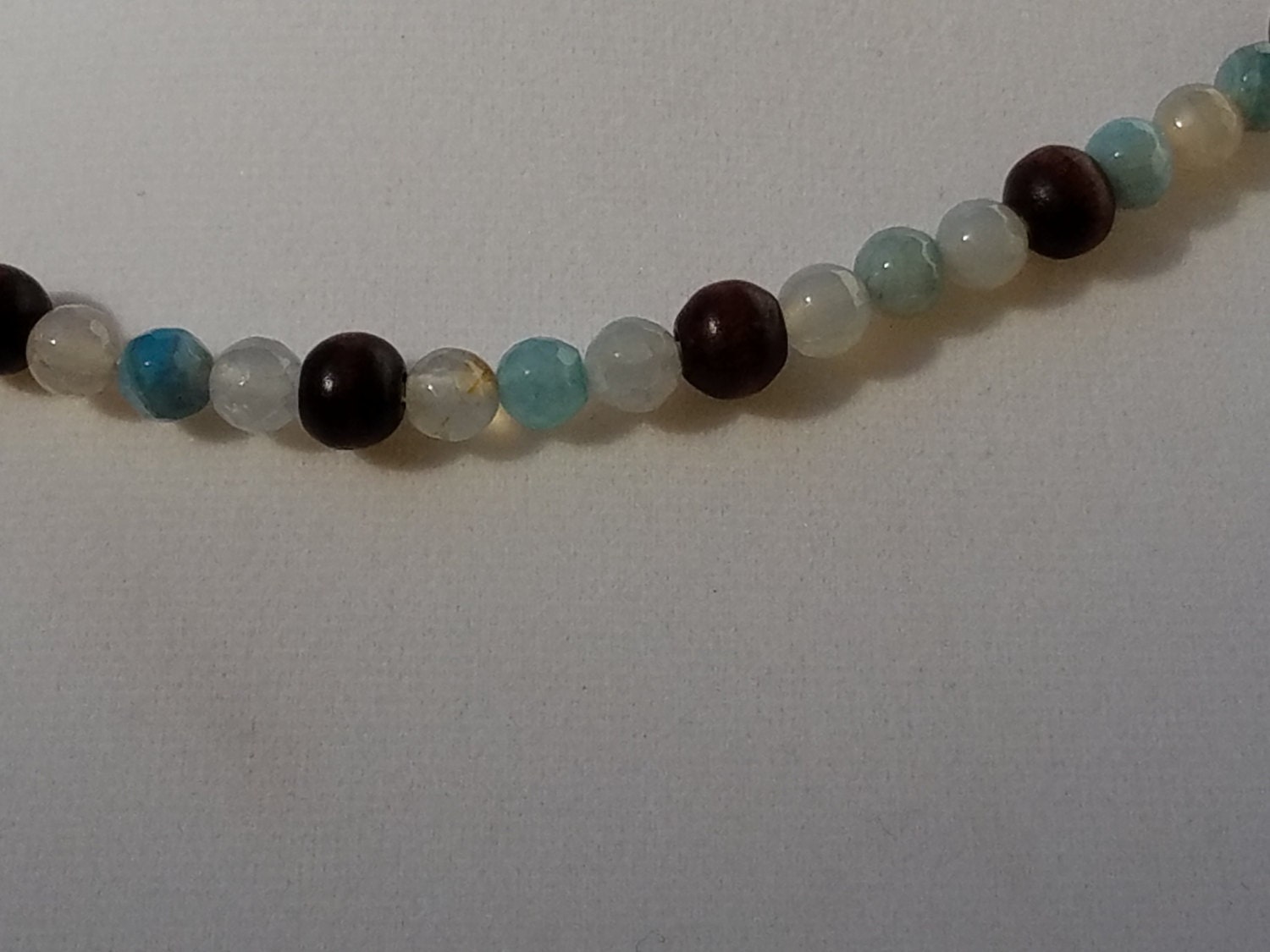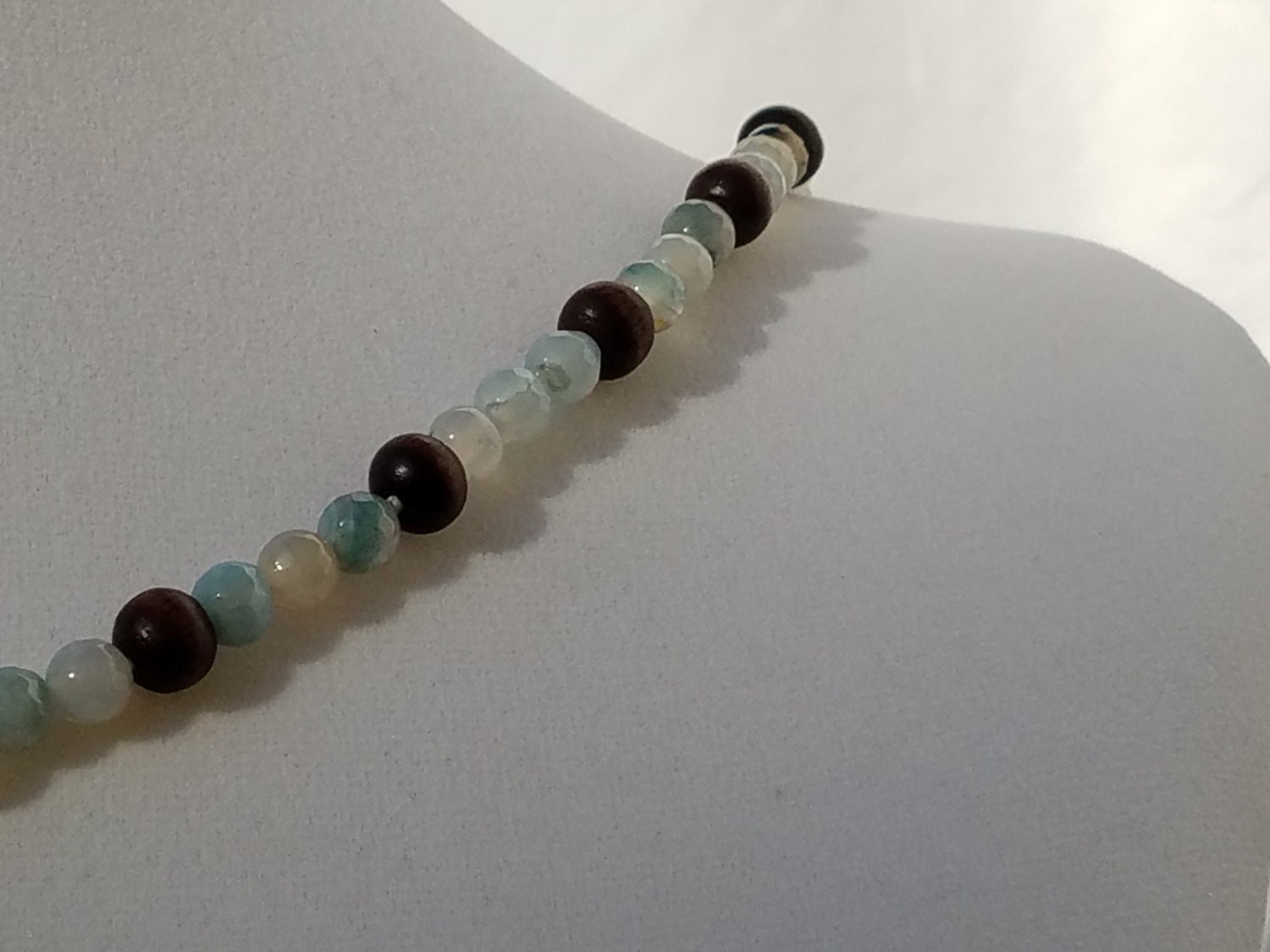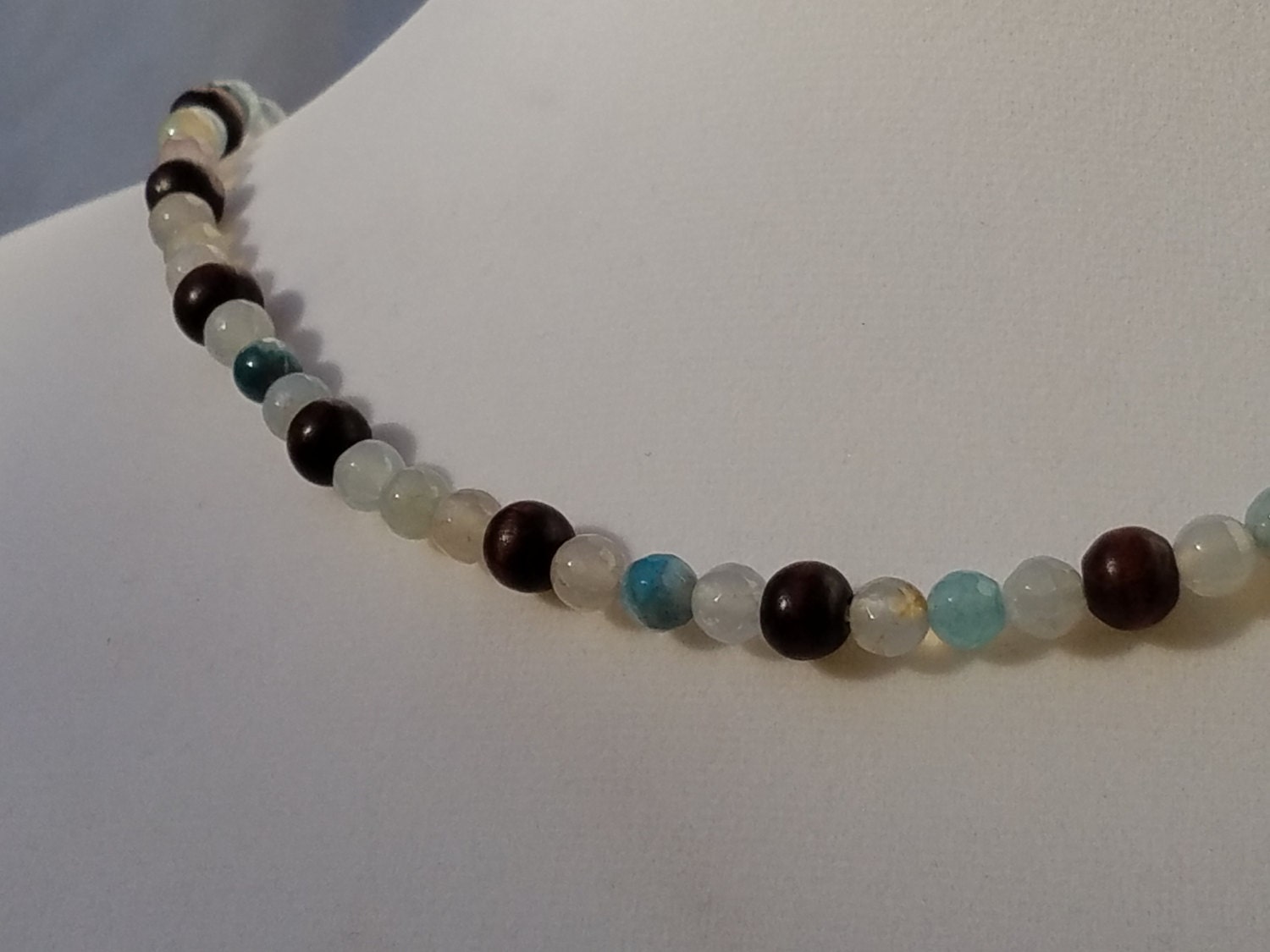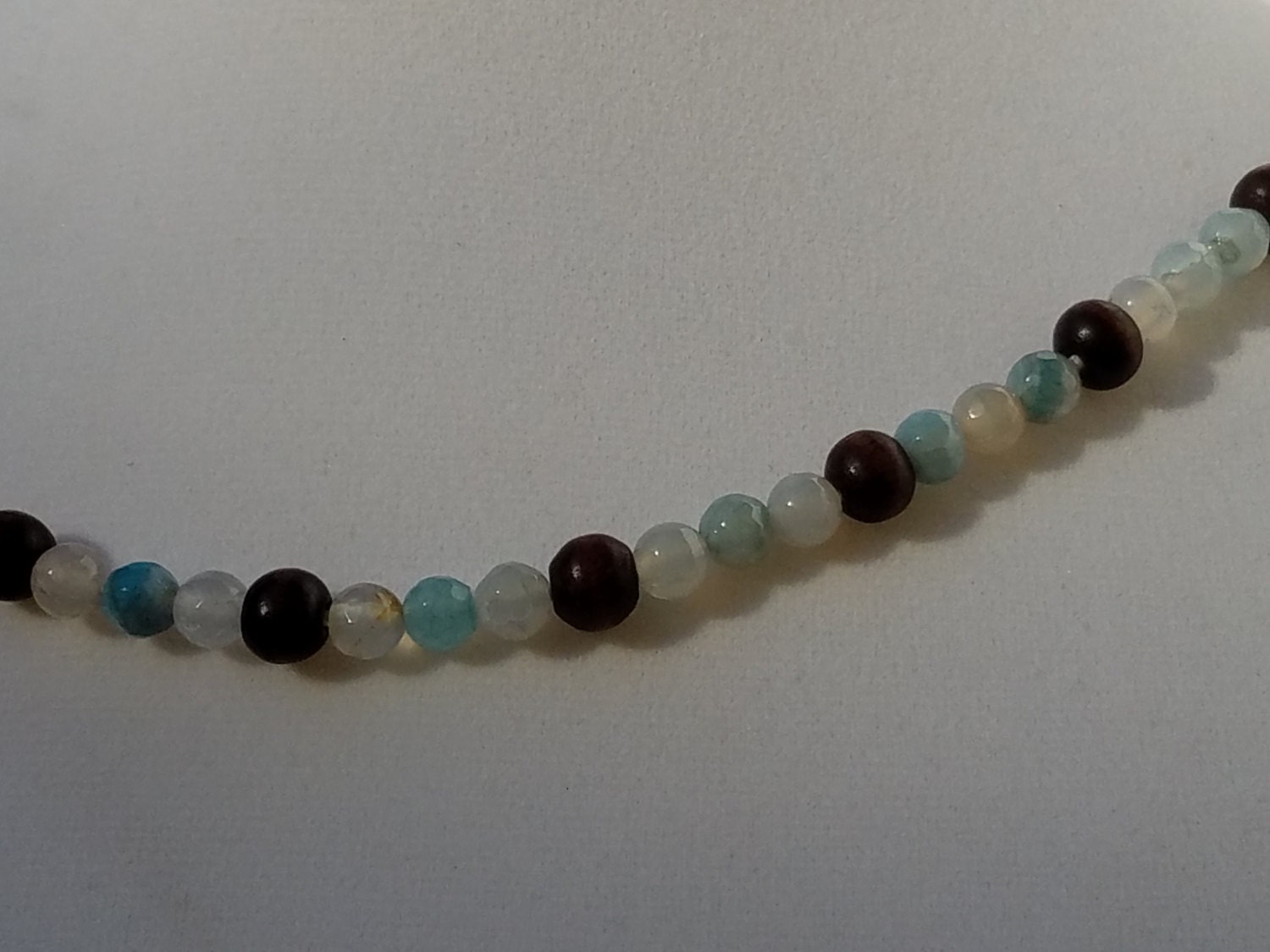 This is a 28 inch, hand-knotted necklace made with Brown wood beads setting off short runs of 4mm faceted Water Agate beads.

The wood beads are generic (The bag that they came in reads "Brown Wood Beads"). The beads are probably dyed; some soft wood like palm, but the dye appears to be 'fast'. At least I didn't get any staining when I worked with them, and this is the third or fourth necklace where I have used them..

The water agates were selected for blue and clear beads in the five pounds of 4mm faceted beads ("mixed water agates, five pounds", the package reads) that I bought in September. Fortunately, I like making things with water-agate.