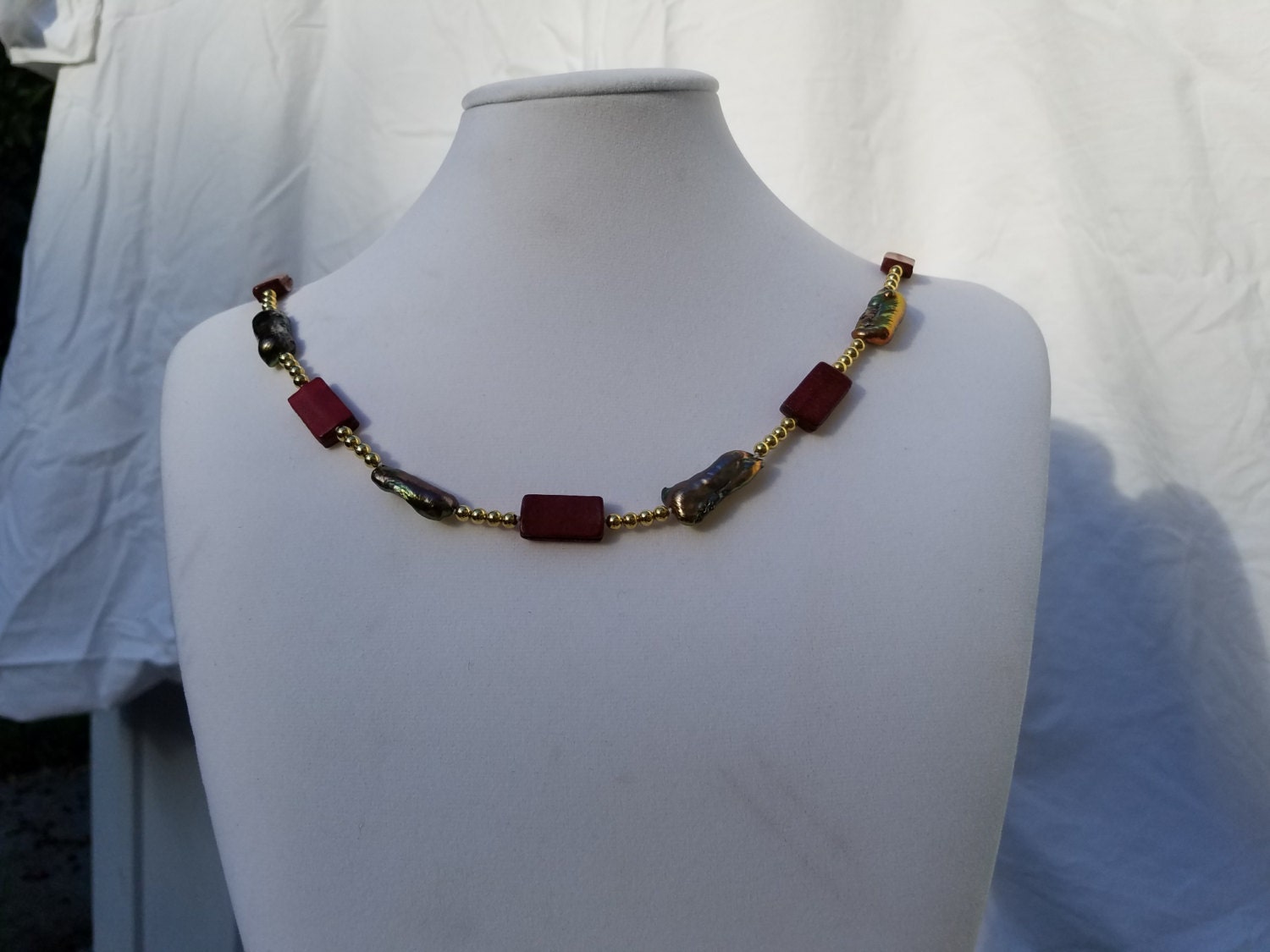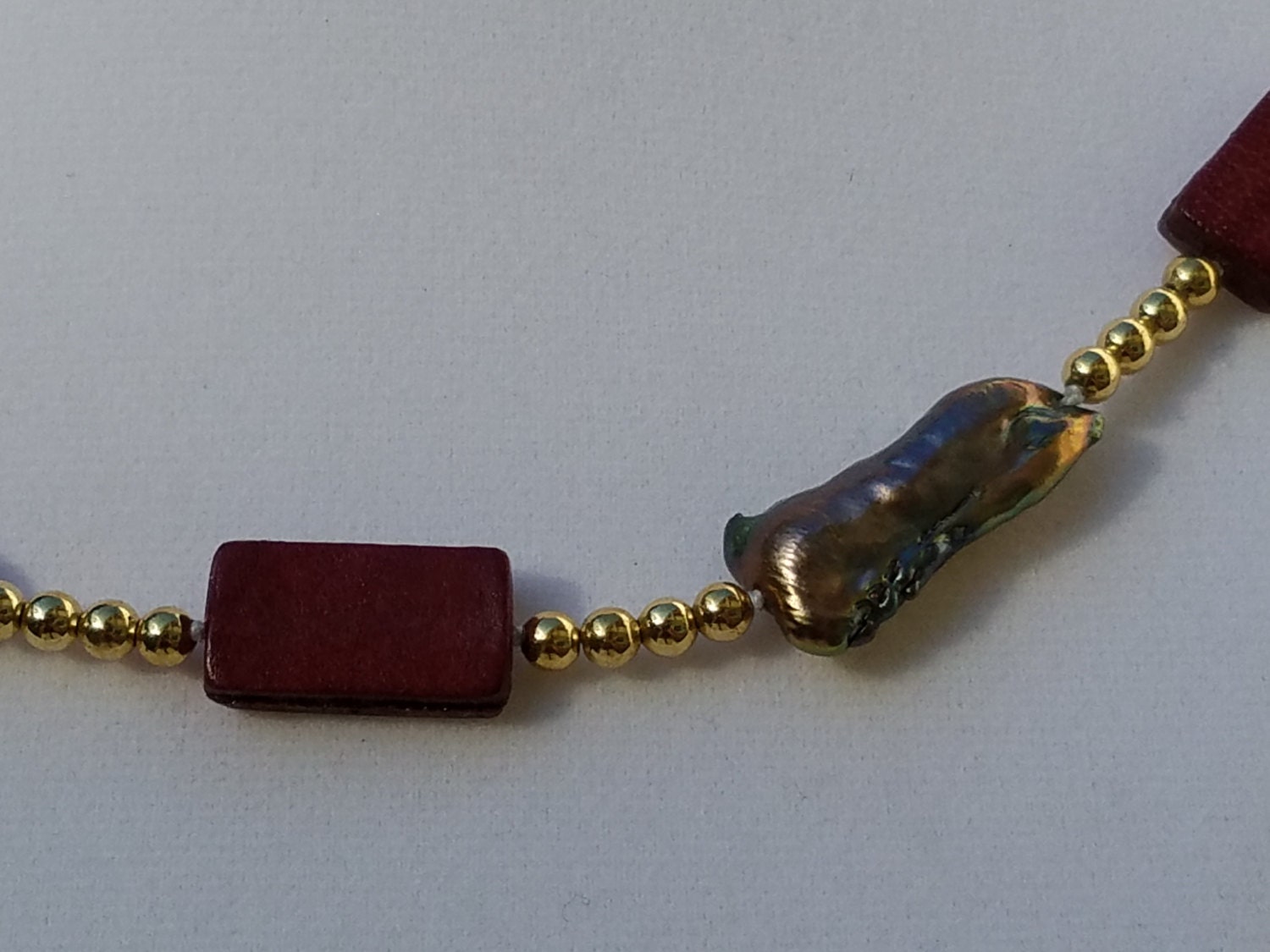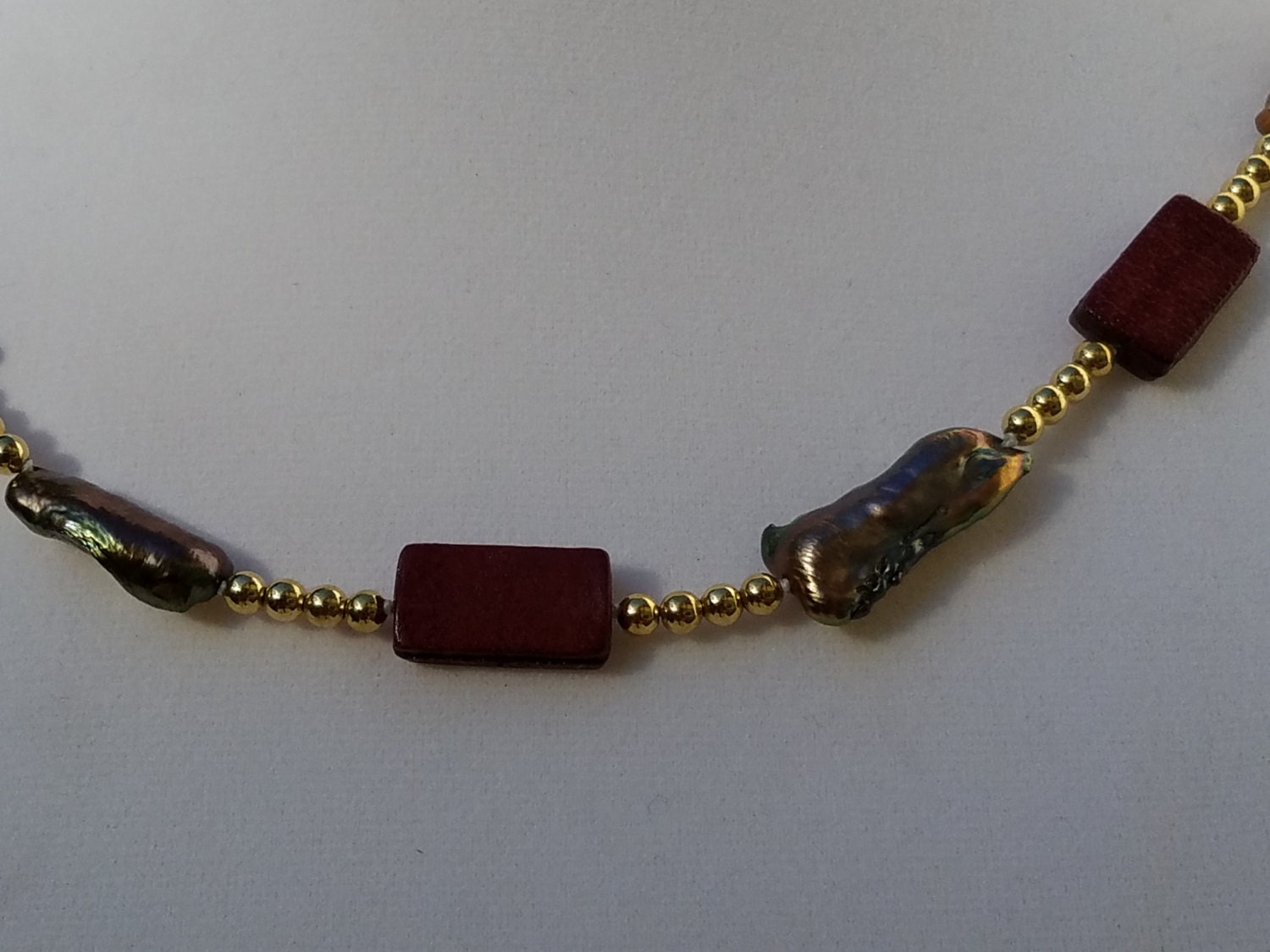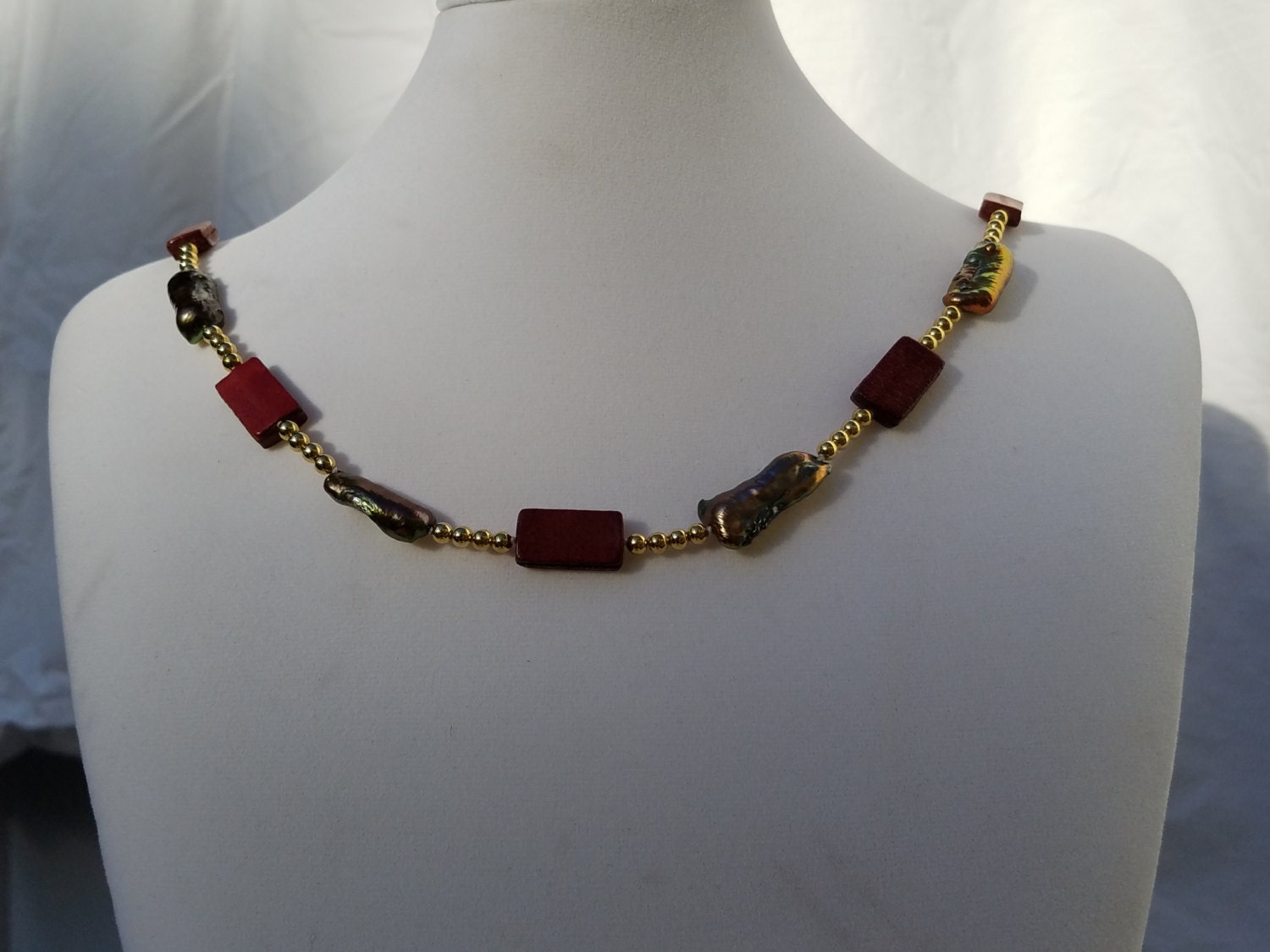 Black oblong baroque Fresh Waters Pearls and Leather Tablets, separated by gold-plated spacer beads make up this 29 inch hand knotted necklace. There are knots protecting the pearls and tablets from the metal beads, but not between each spacer bead.

The "Black" fresh water pearls have a metallic sheen that reflects and refracts the light so that the surface shows flashes of various colors and the necklace moves.

The necklace is finished with a threaded barrel clasp and two short lengths of fine chain.