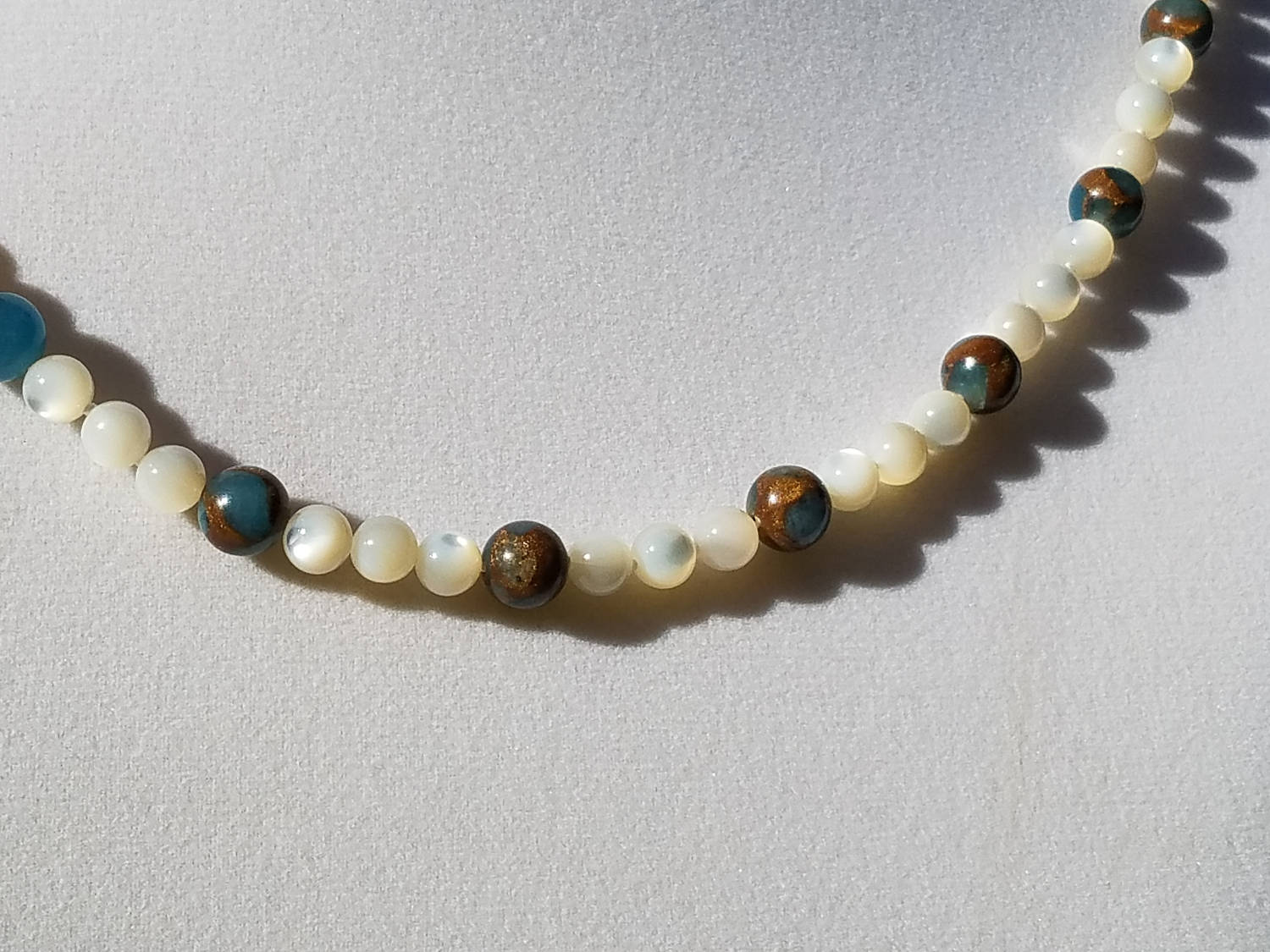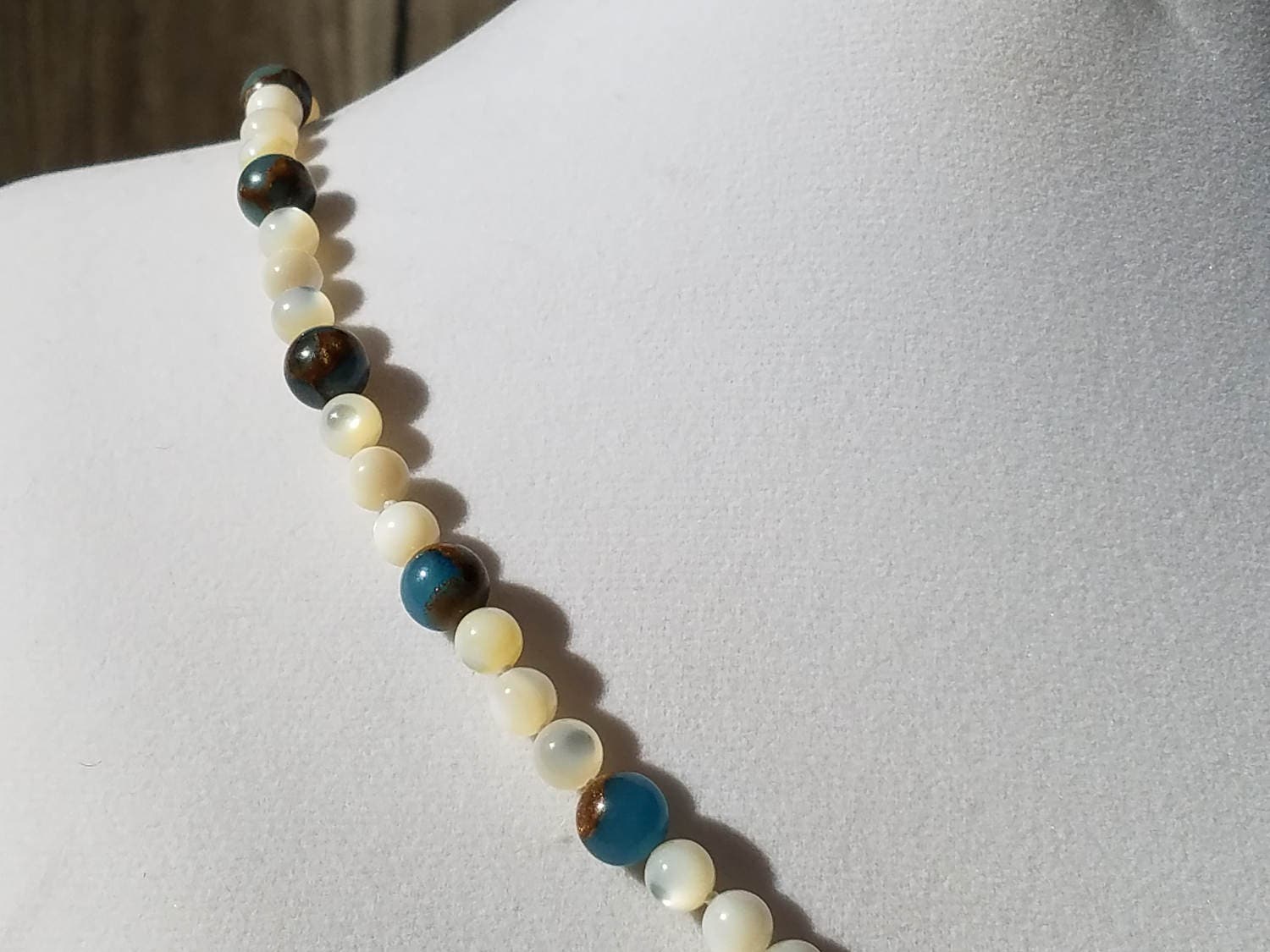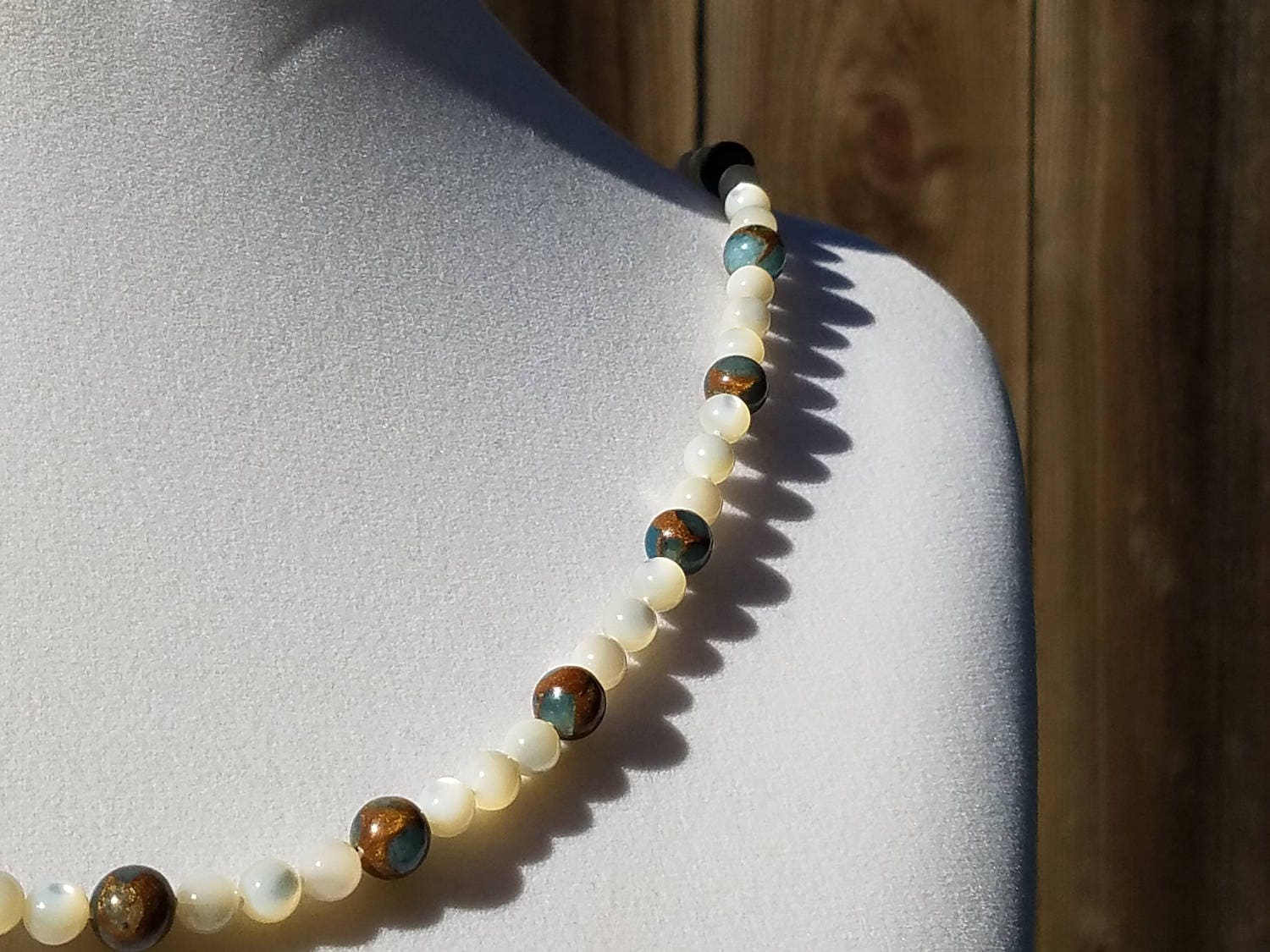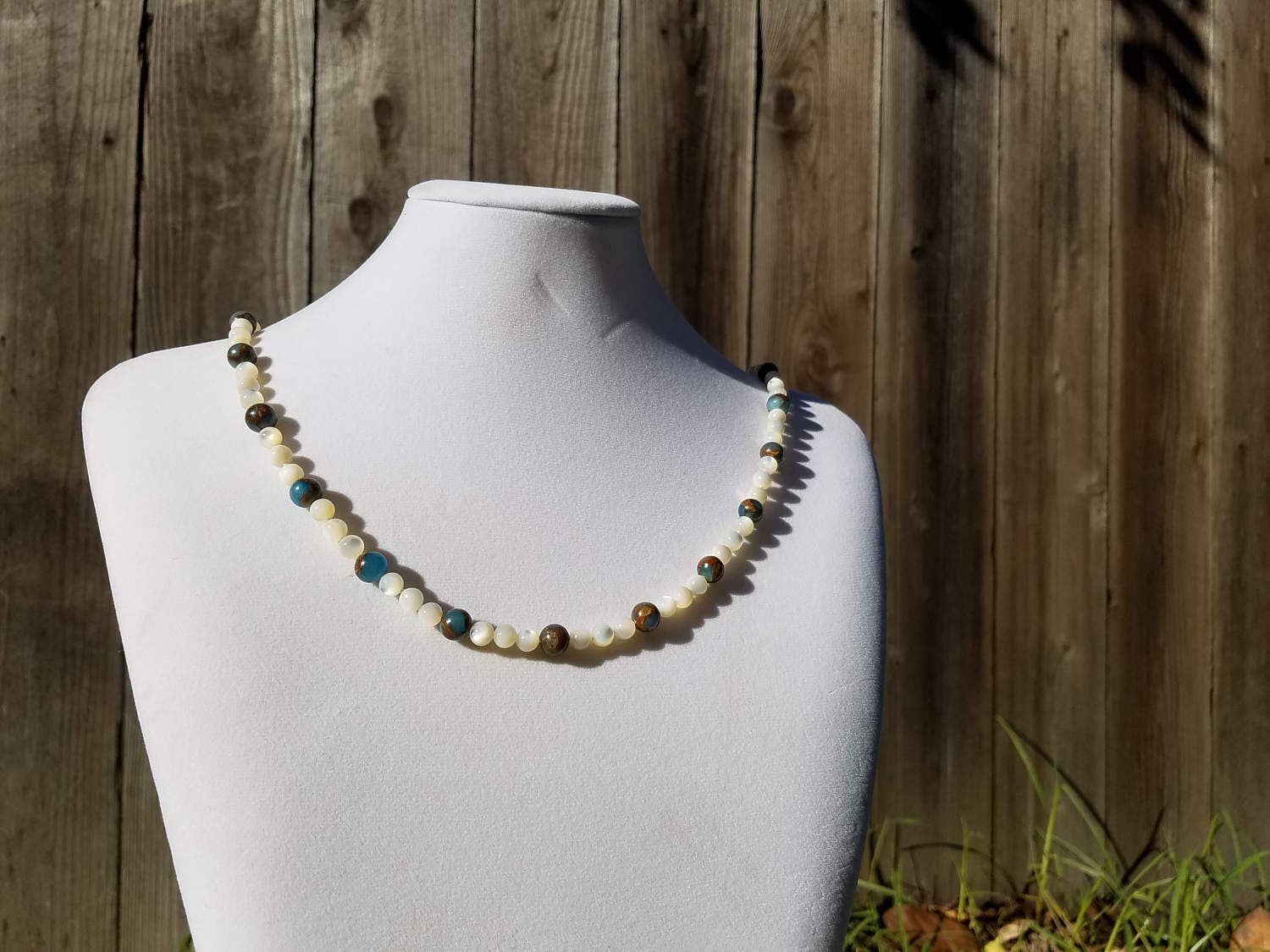 This hand-knotted Golden Ocean Quartz and Mother of Pearl necklace is 28 inches long.

Golden Ocean is a man-made quartz composite. Colored quartz chips are fused with clear quartz at high heat (around 2000F), and then molded into beads.

Mother of Pearl is the nacreous shell of pearl oysters and some mussels.