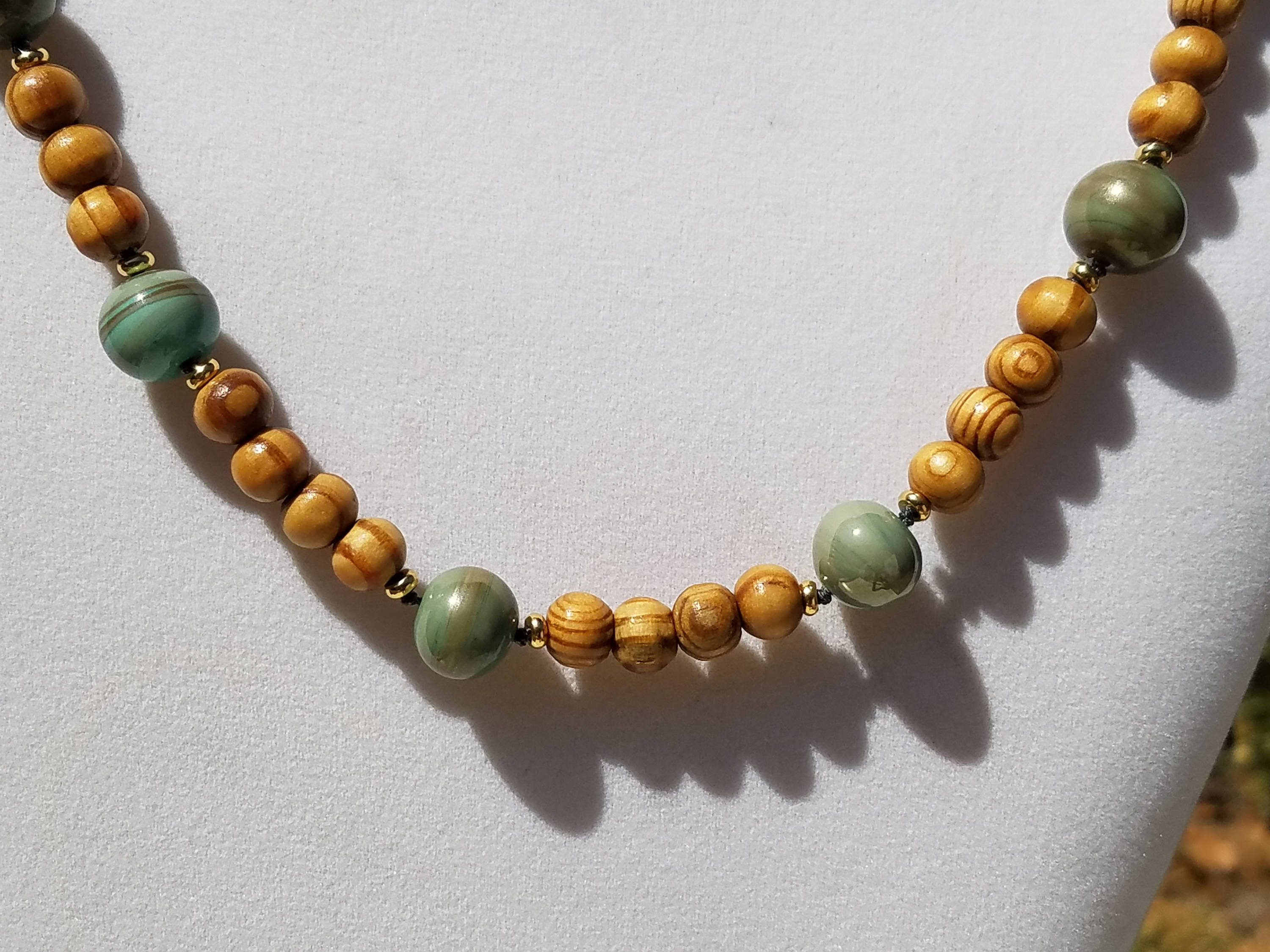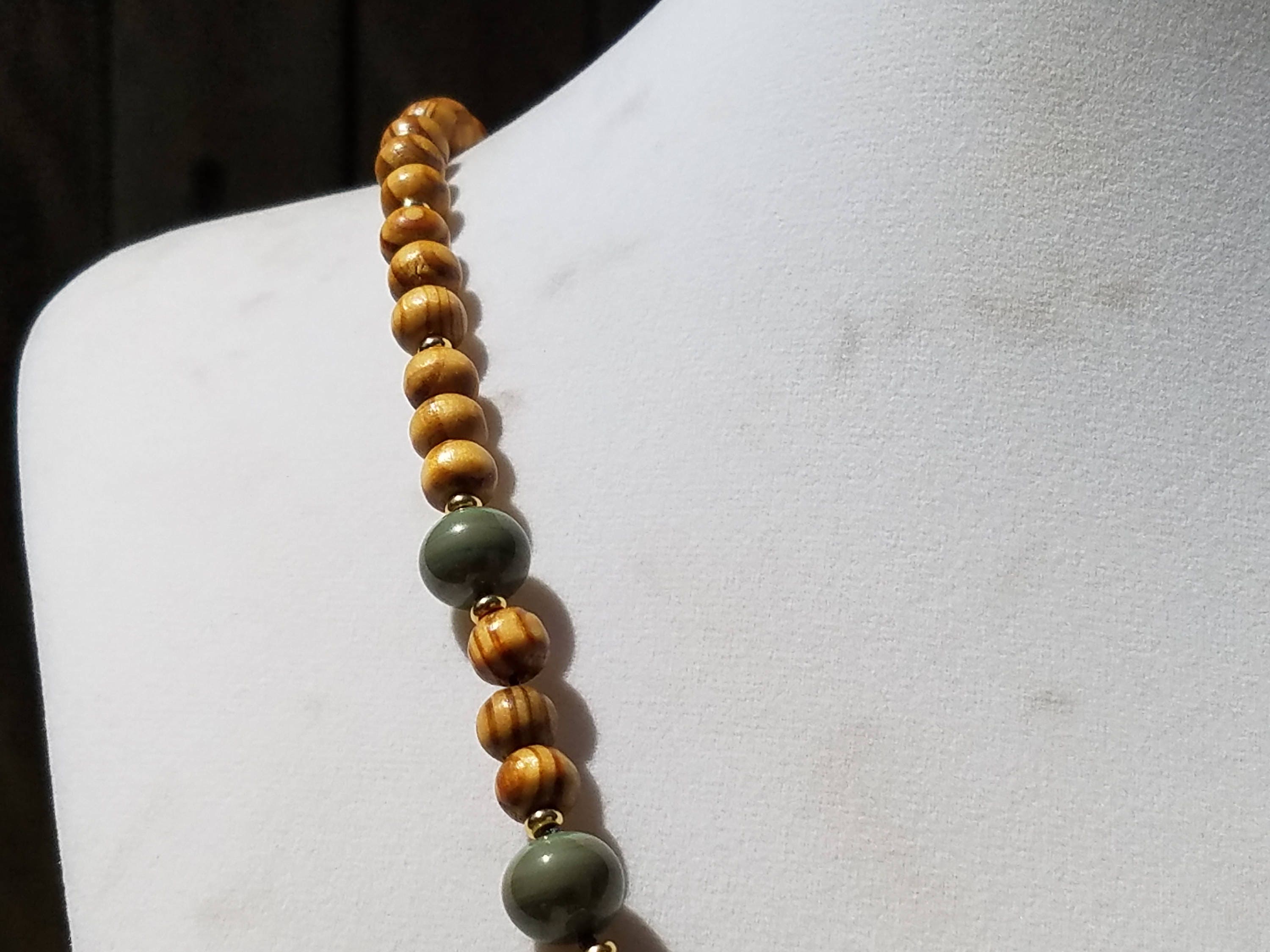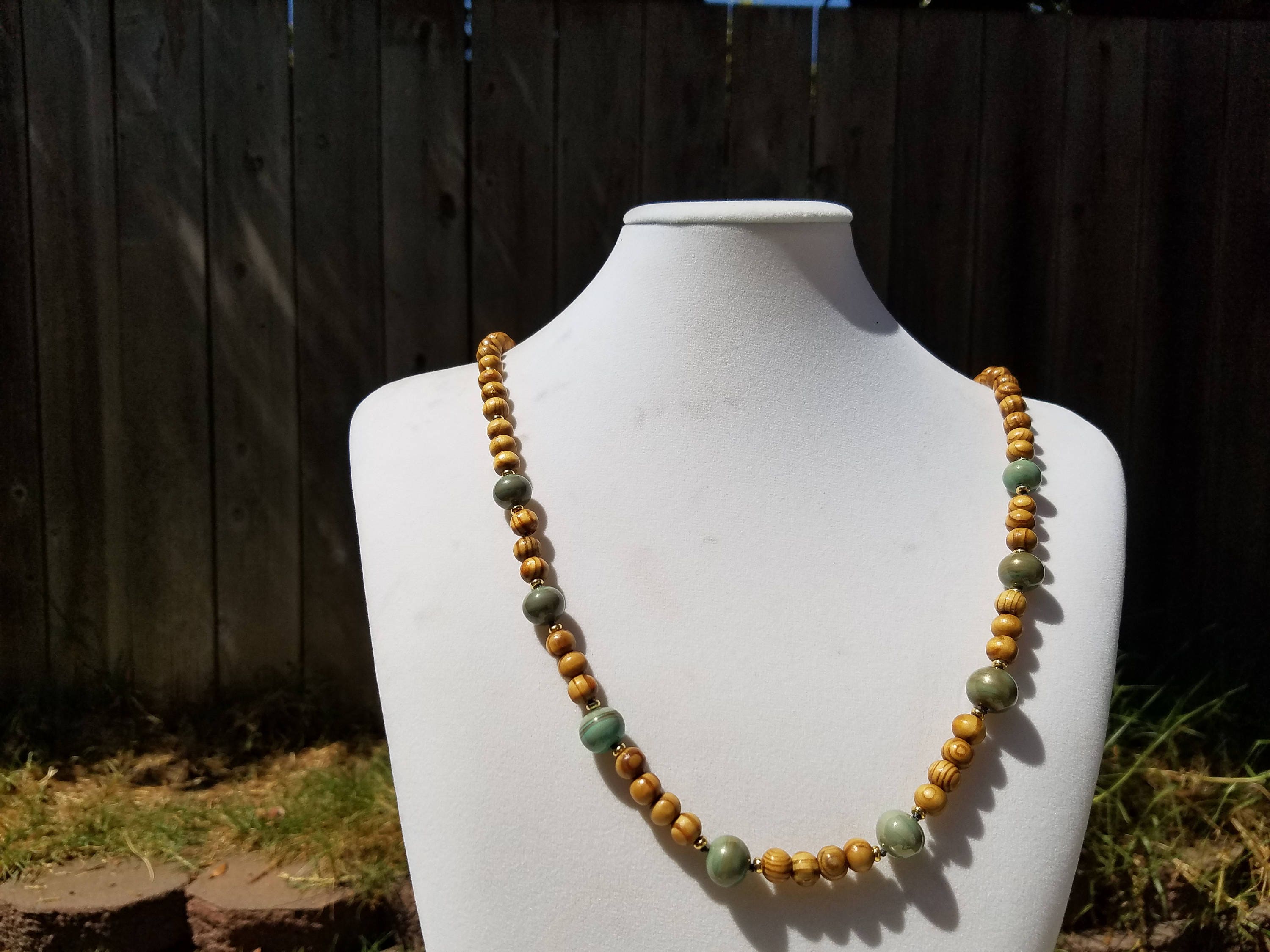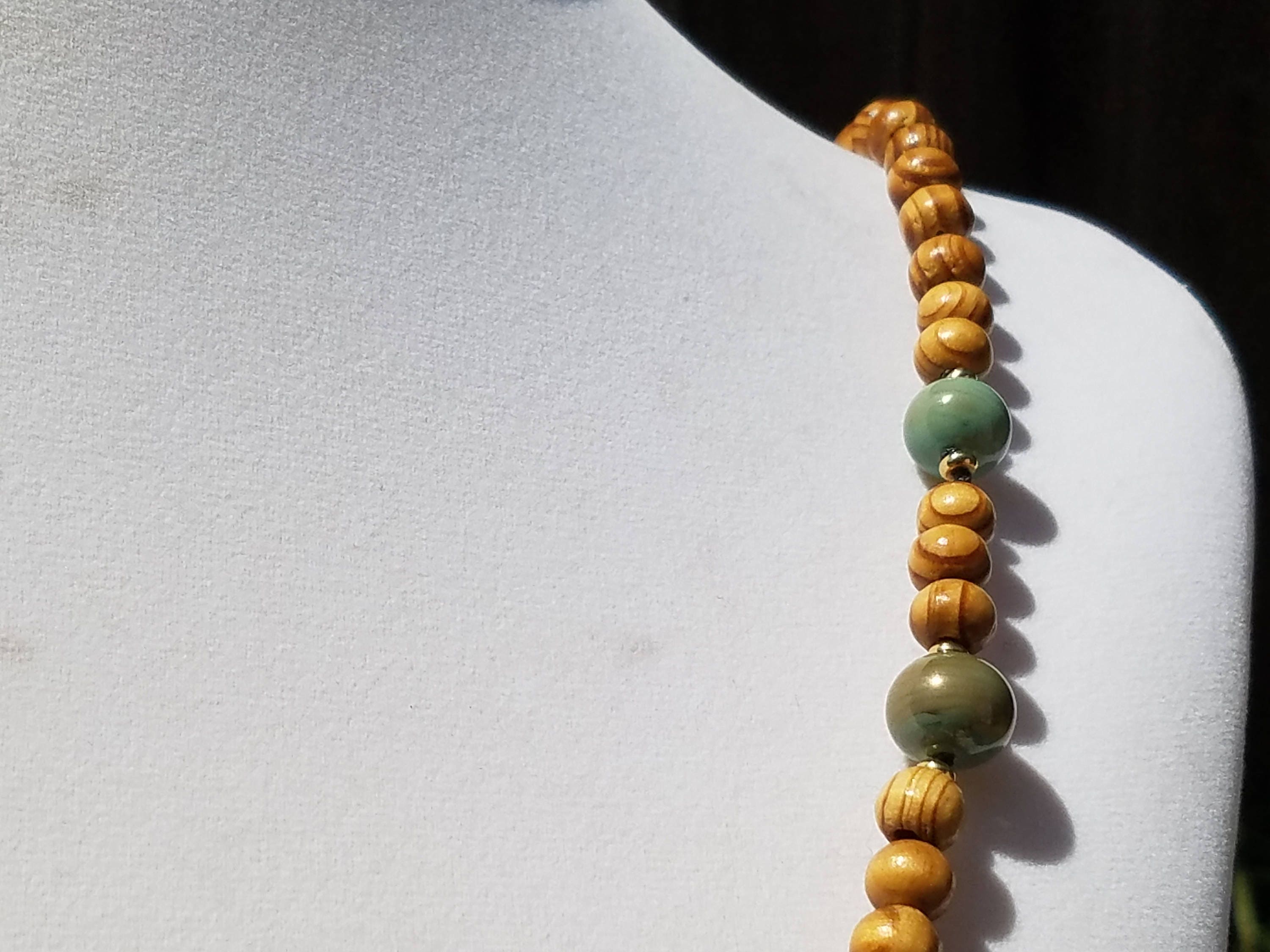 This hand-knotted necklace is 34 inches long, made of torch-work glass and wooden beads with gold-filled heishi.

The wooden beads are tan with brown grain, the description on the package was "Beads, Wood, six to seven mm, round."

The glass beads were made by Alexis Berger (www.AlexisBerger.etsy.com). The color is midway between gray-green and sage-green, what the Celts call Glas, or Gles – the color of the sea under a lowering sky. The word often appears in place names (for example: Glasgow – Green River).