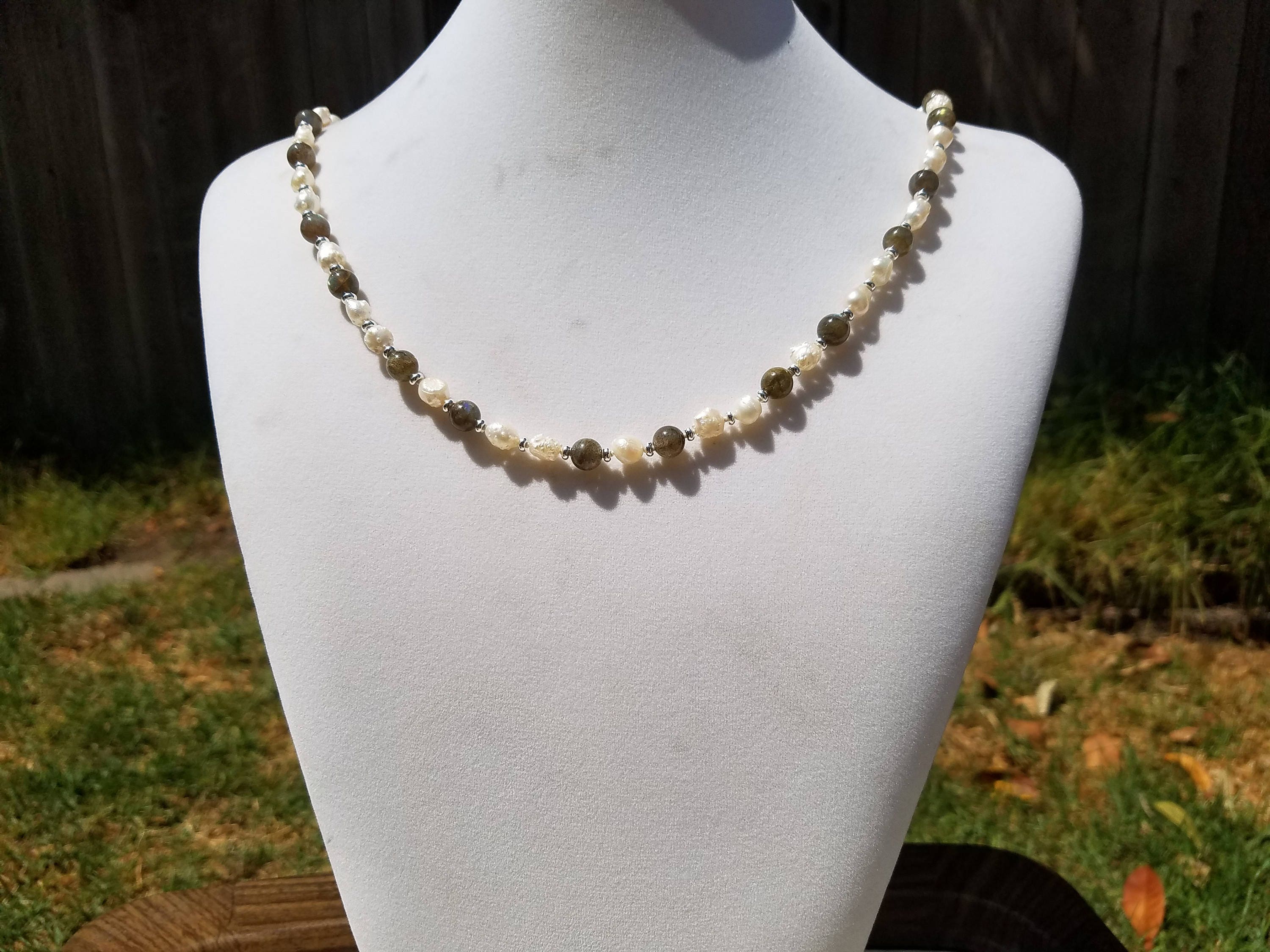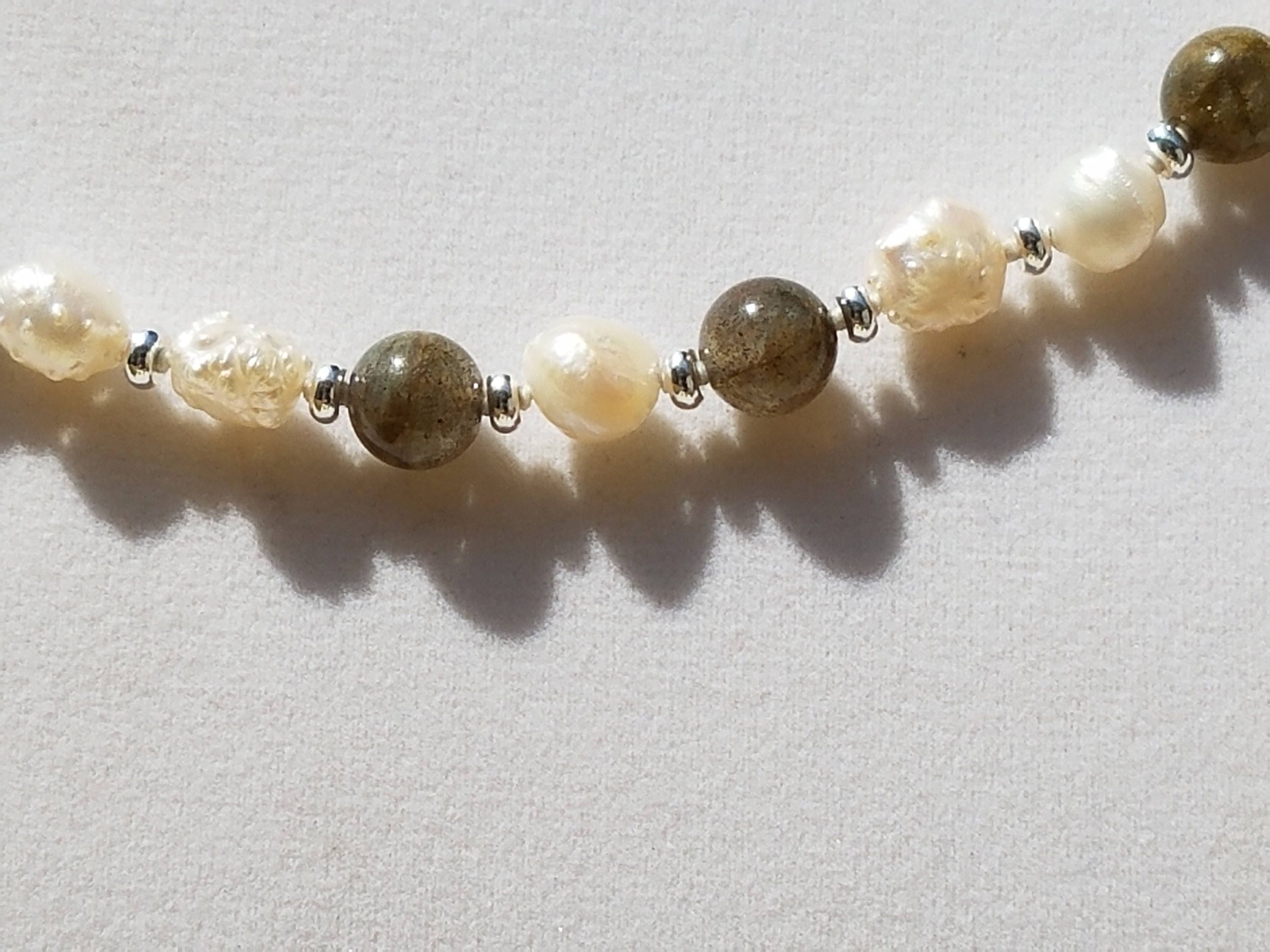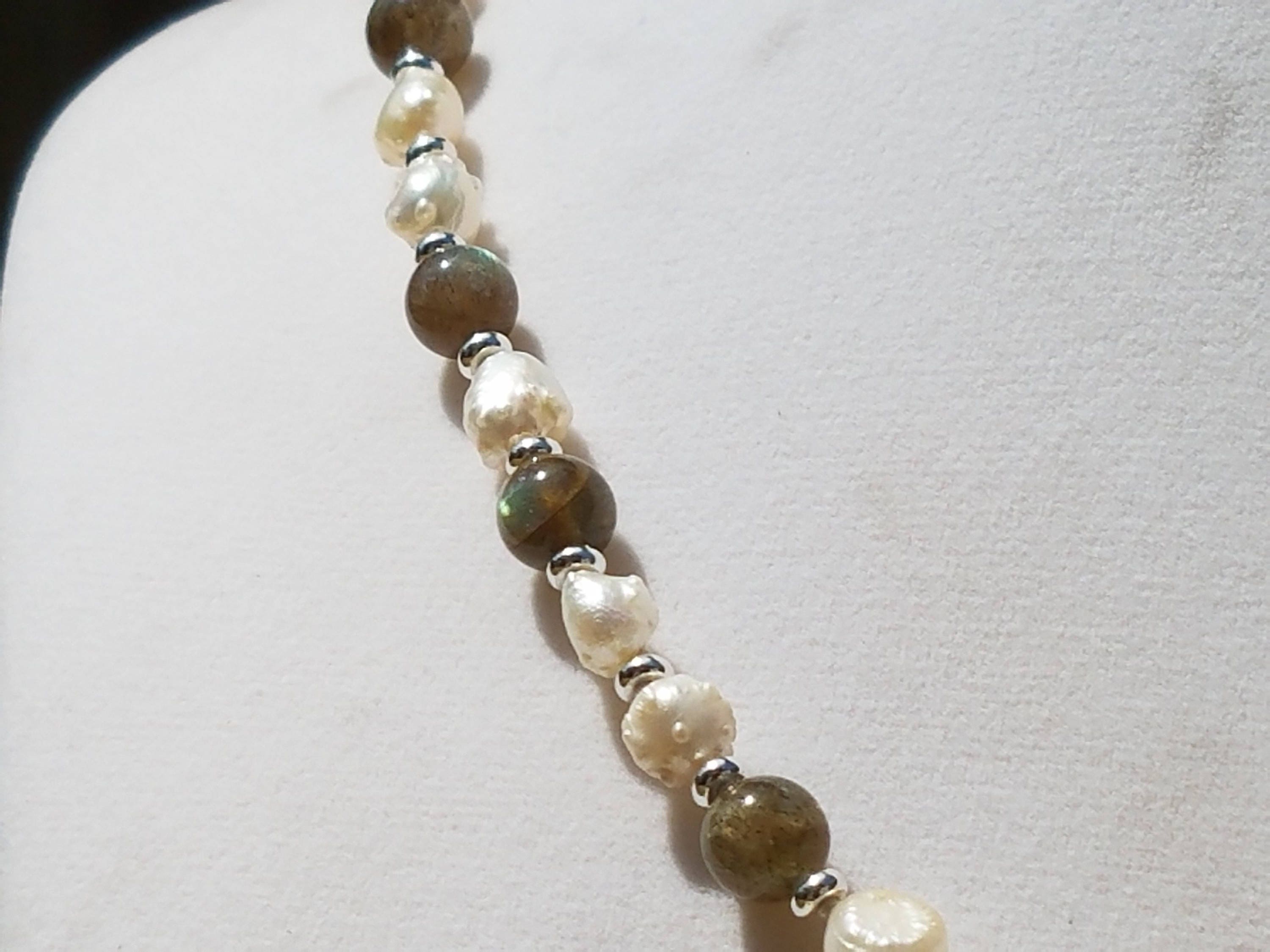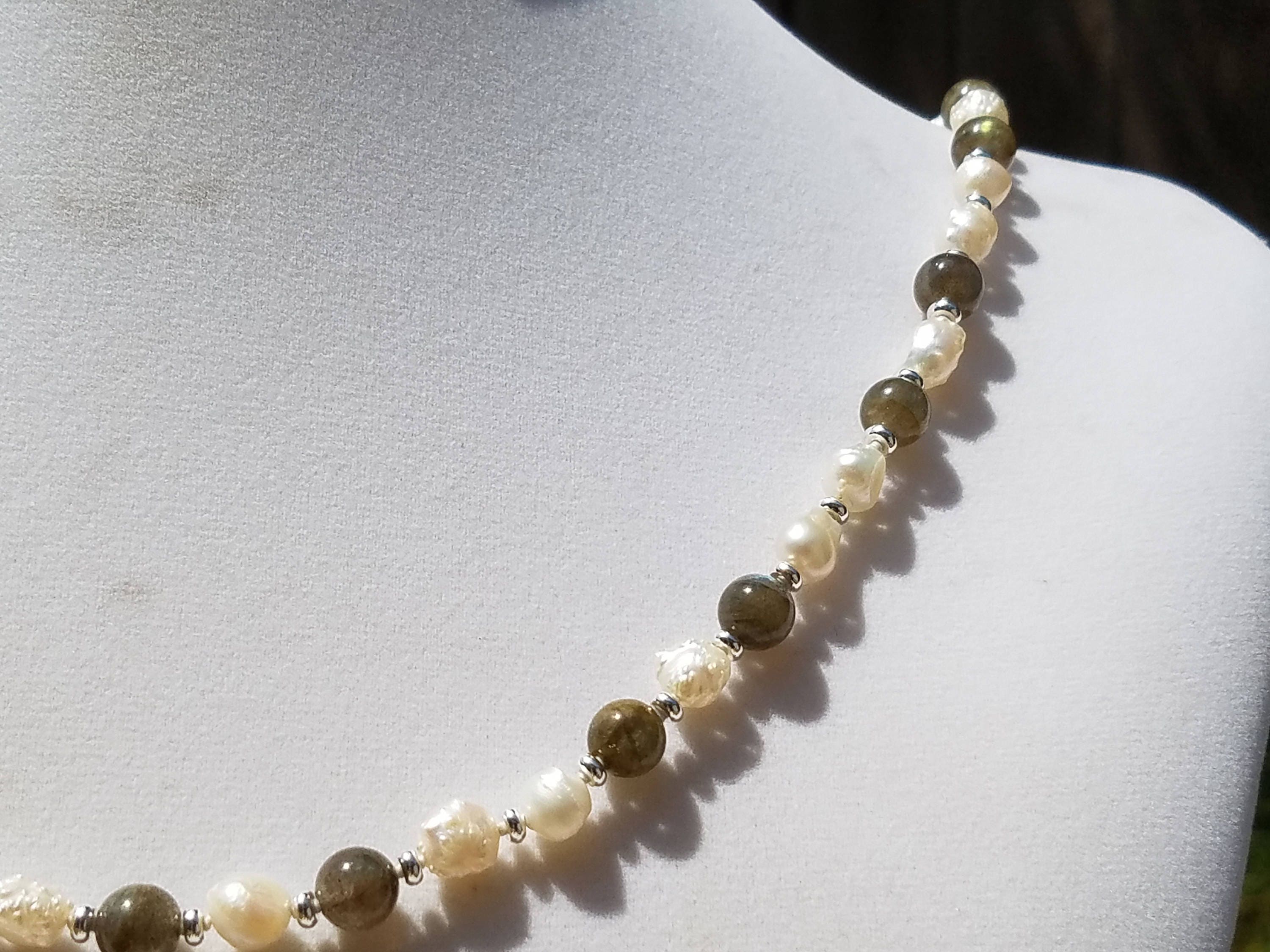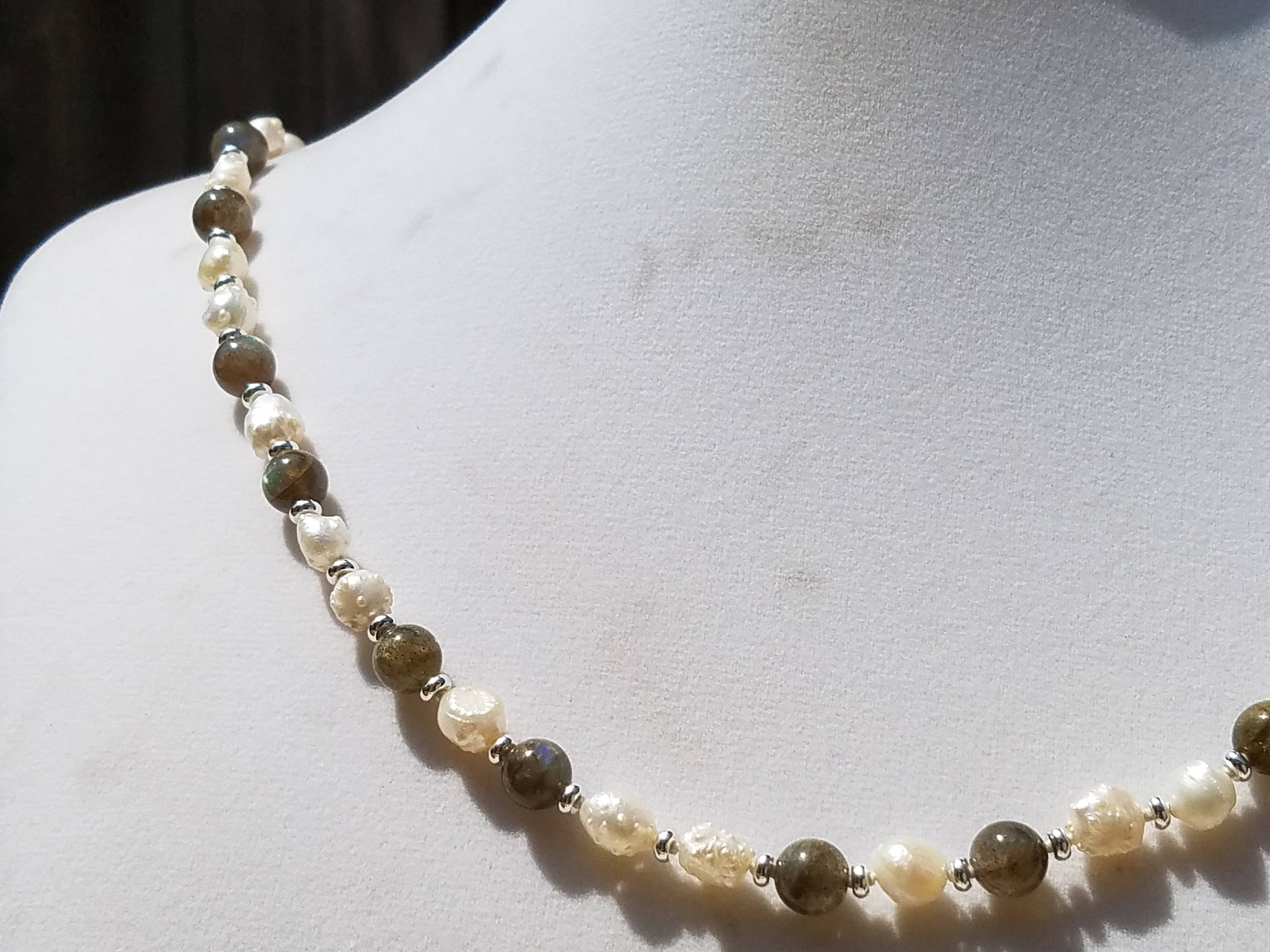 Labradorite and Baroque Freshwater pearls, in a 30 inch hand-knotted necklace, finished with a barrel clasp.

The texture of the smooth labradorite beads and the rough, nubbly, freshwater pearls provide visual interest, while the gray labradorite flashes of green, gray-green, and blue contrasts well with the nacreous pearls.

This necklace would be equally suitable the Office or for a night at the Opera.