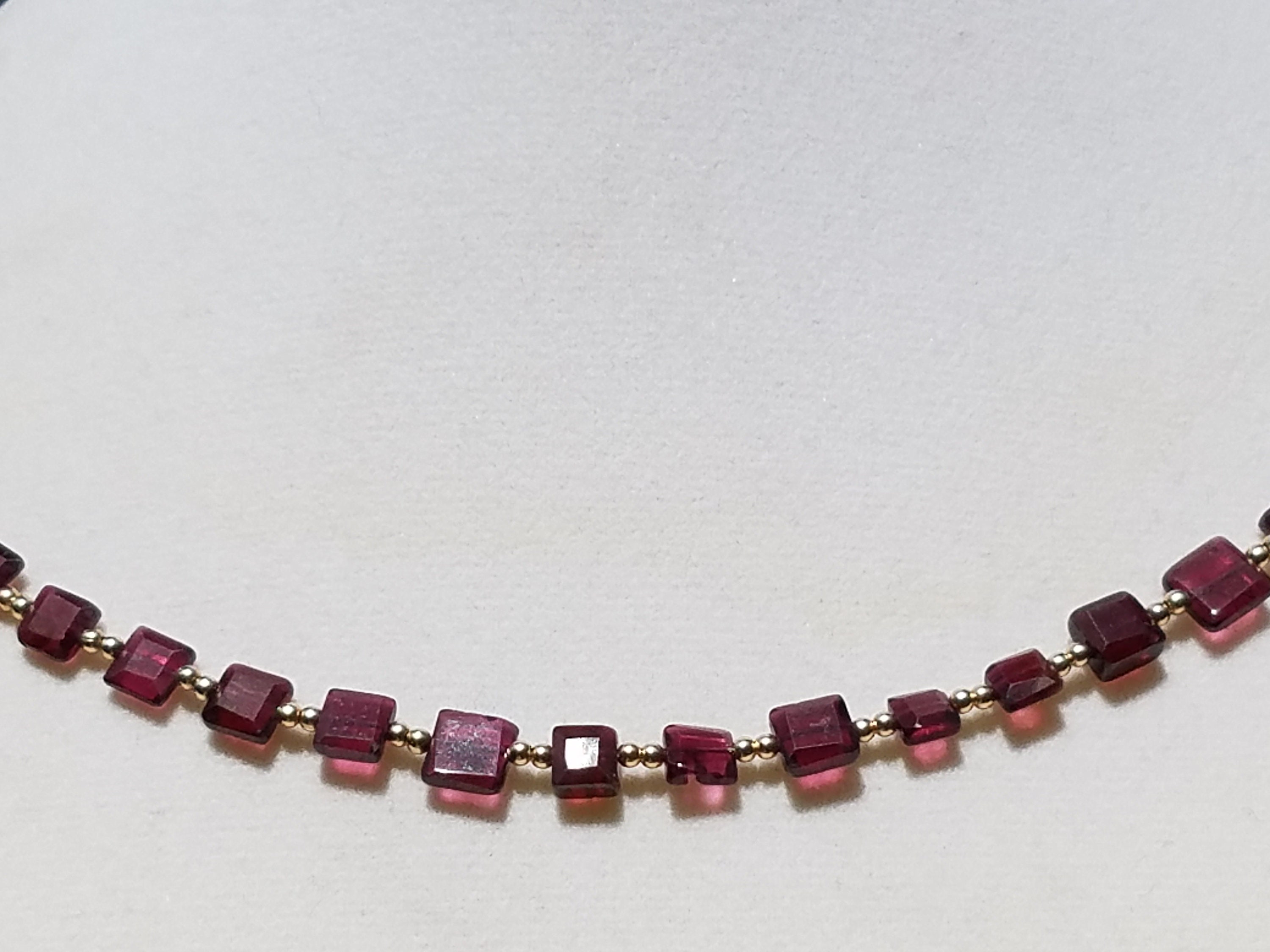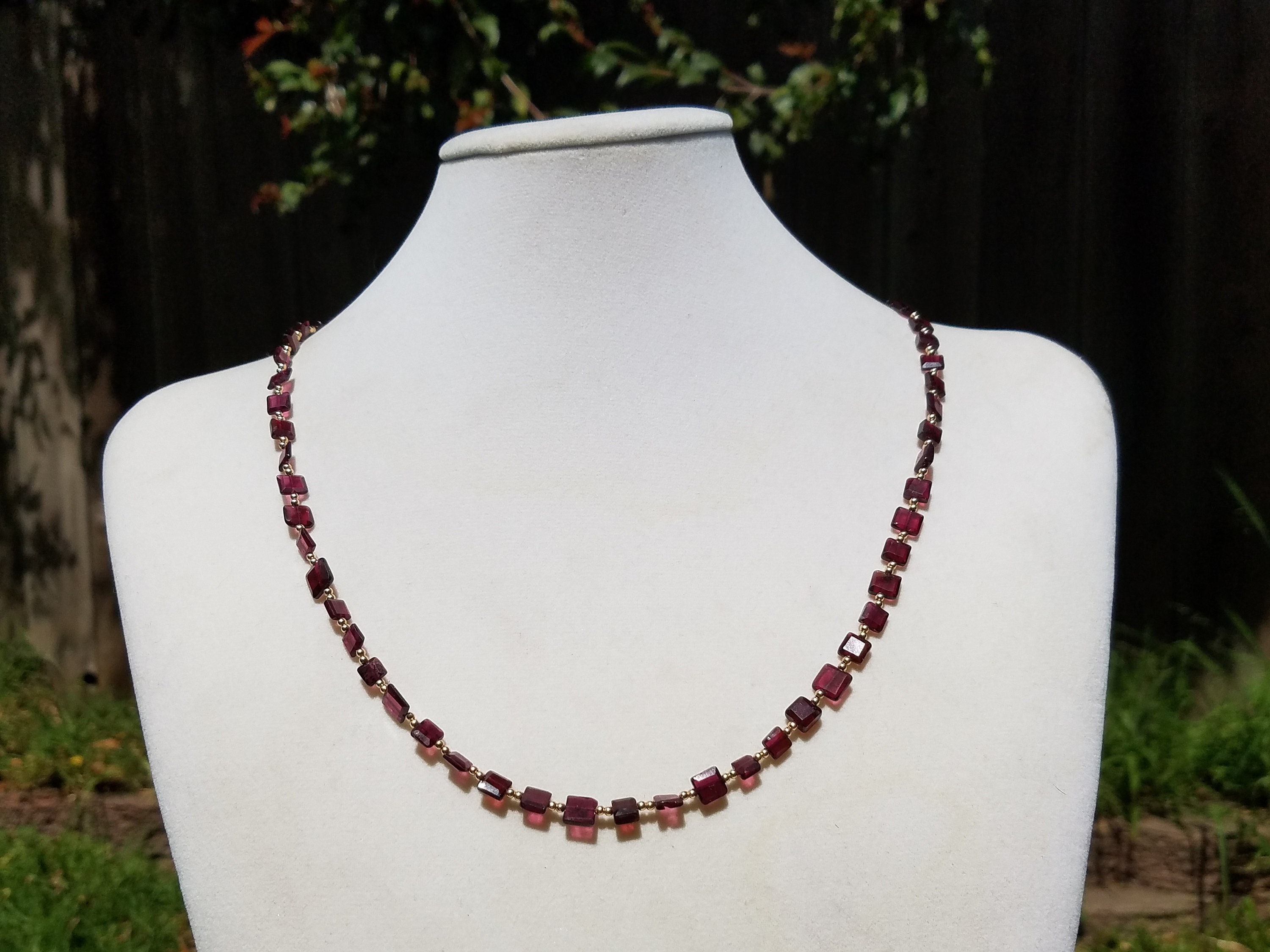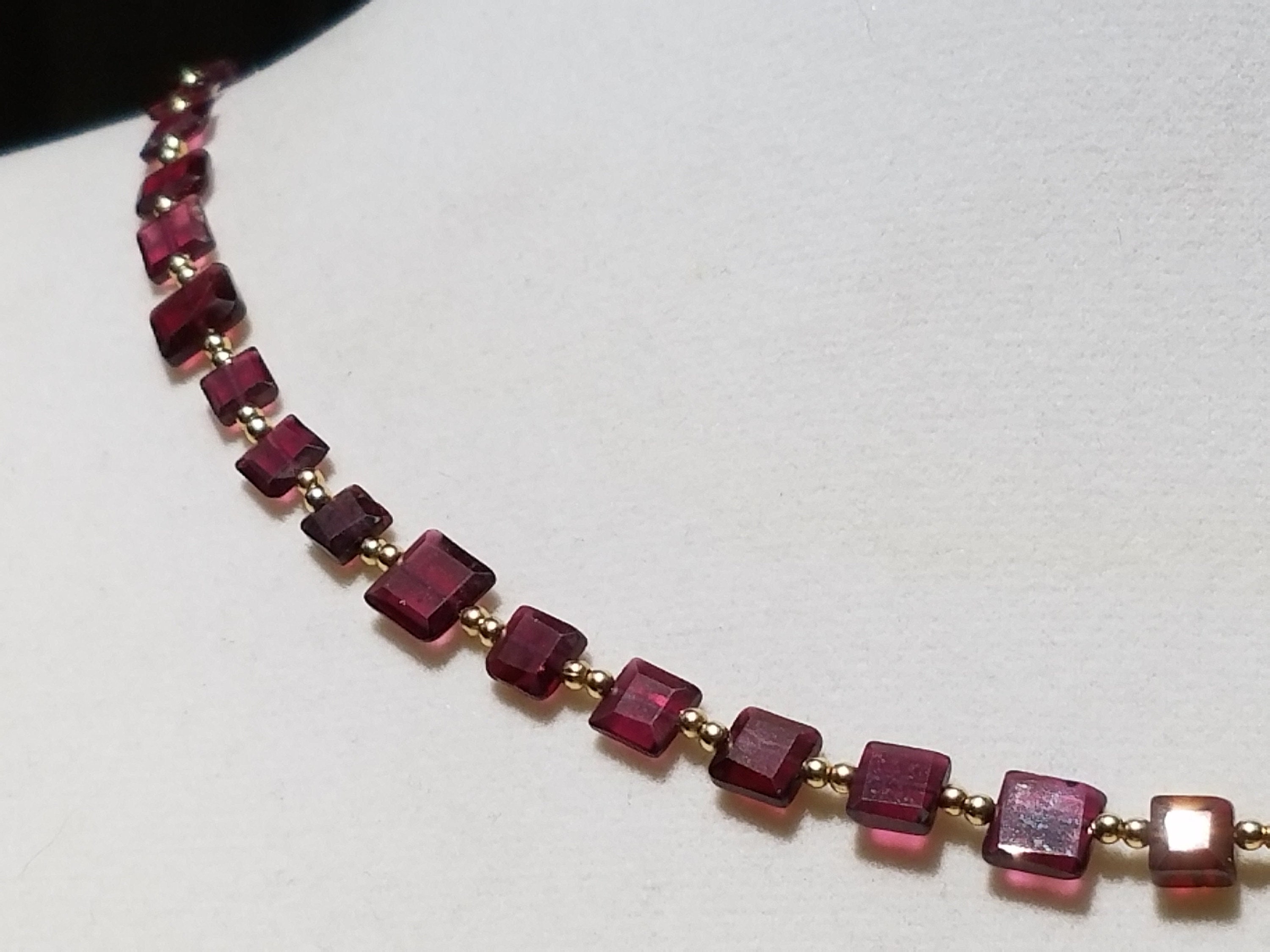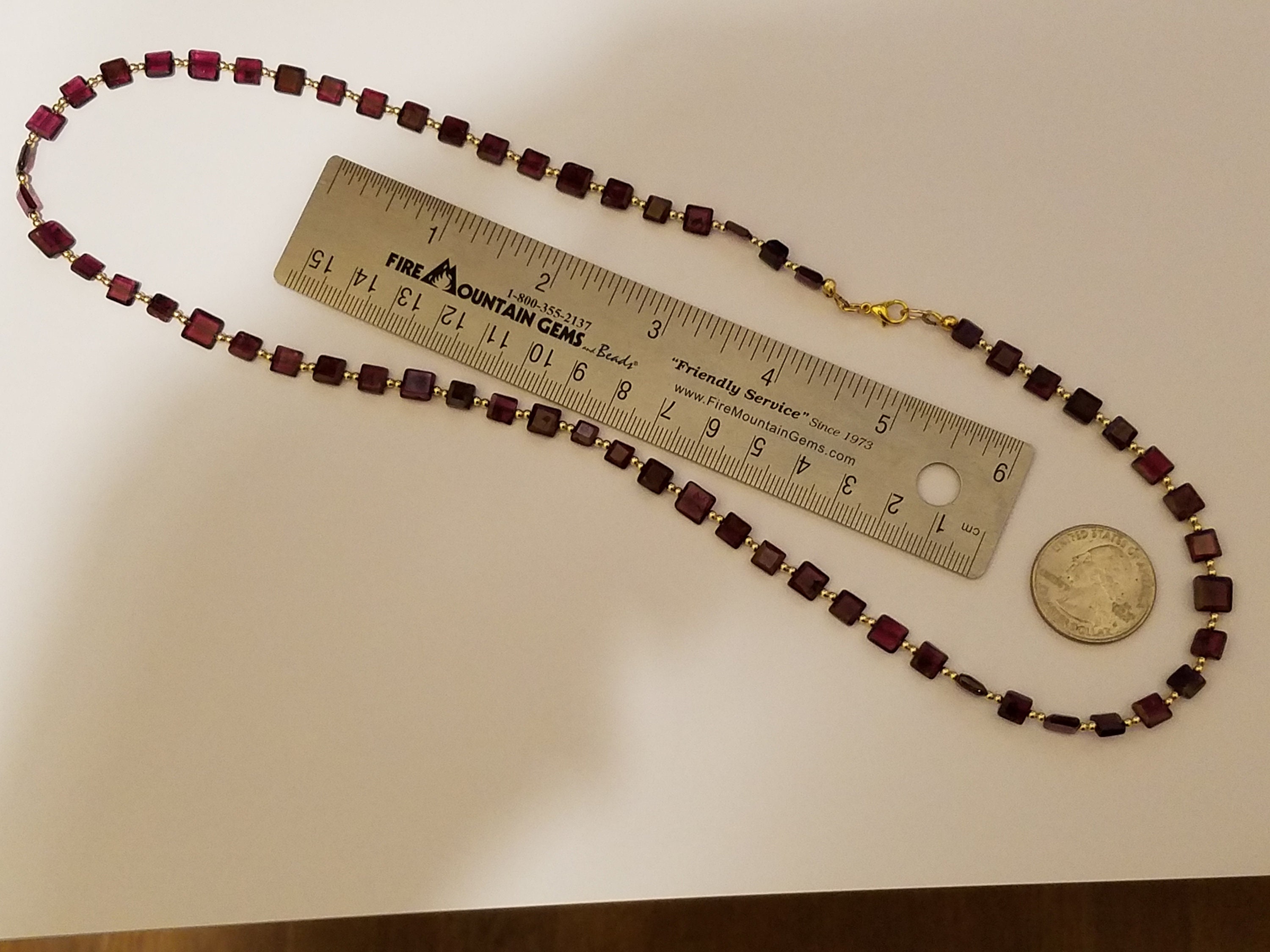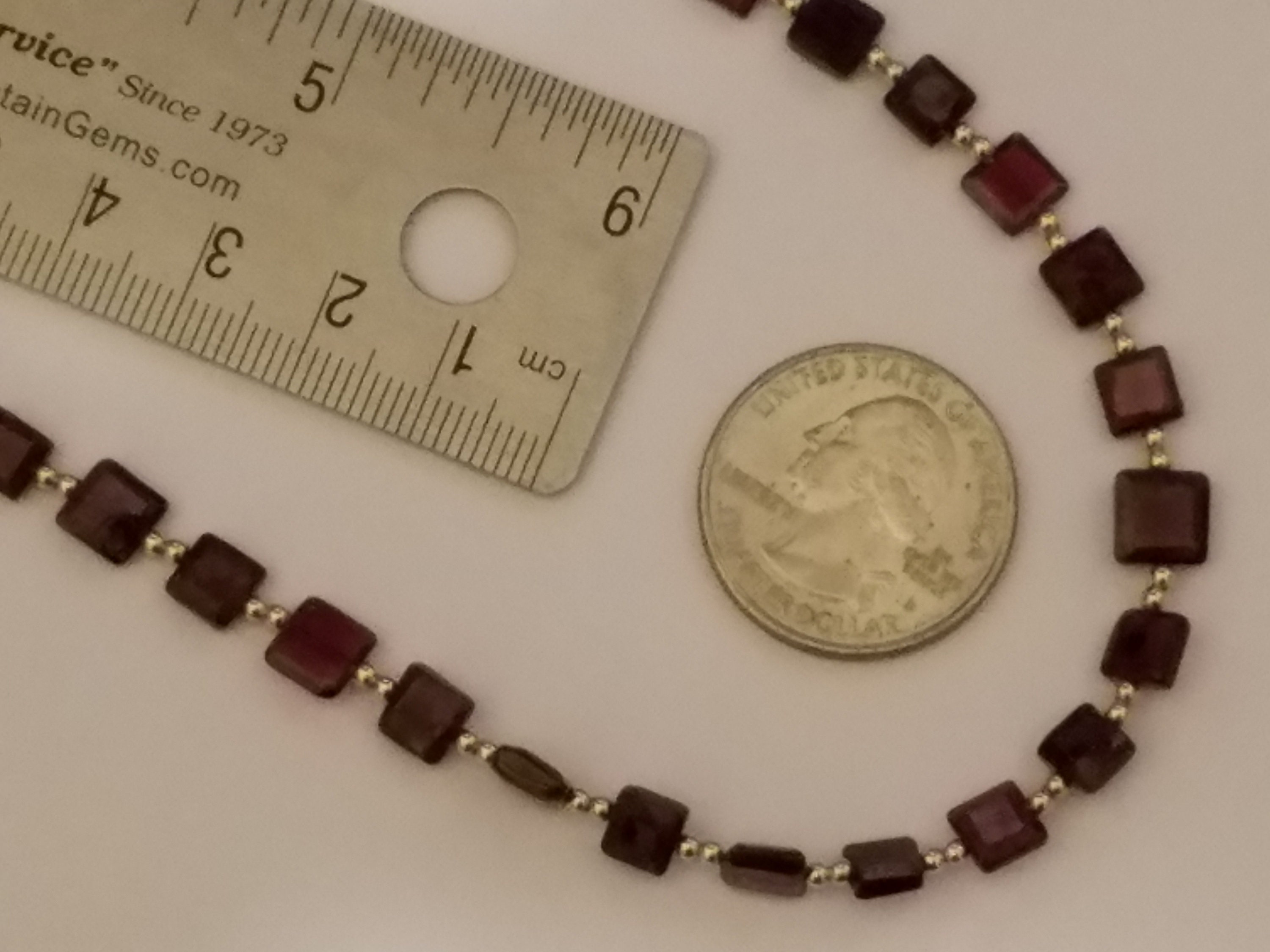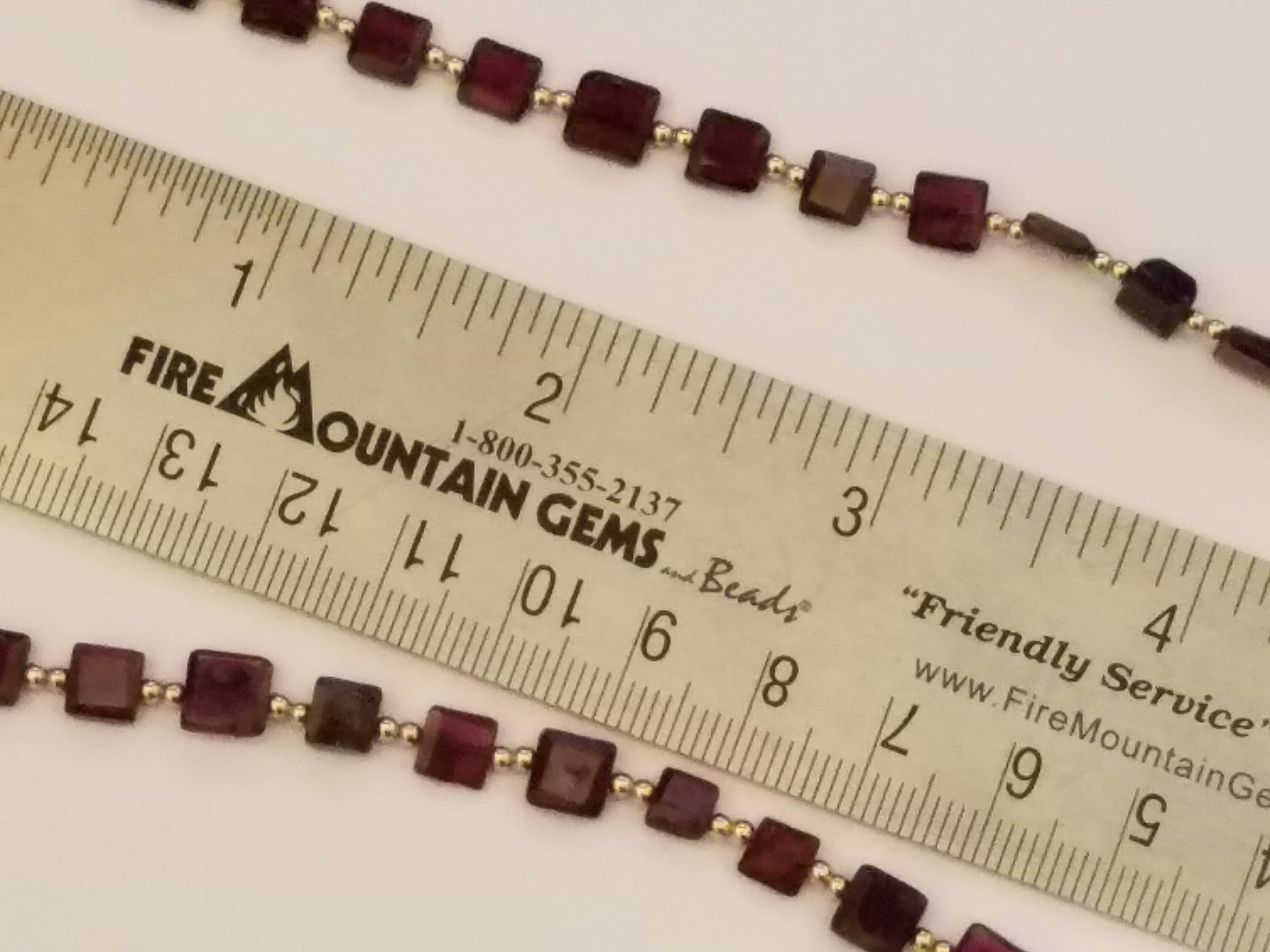 This 23 inch necklace is strung on tiger-tail wire, with a gold plated lobster claw clasp. The square garnet beads are separated by 2mm gold beads.

Since the garnet beads are hand cut, there is some variation in the size; I did not try to build a graduated set of beads for this necklace (I am a bit compulsive, but not that compulsive), I took the beads from the strand as they came and transferred them to the necklace.

I like the color combination of gold and garnet, but I don't use often enough. Once I get the glass bench set up, I will find appropriate glass rod and build my a set of (graduated?) garnet beads and recreate this necklace with round glass beads.