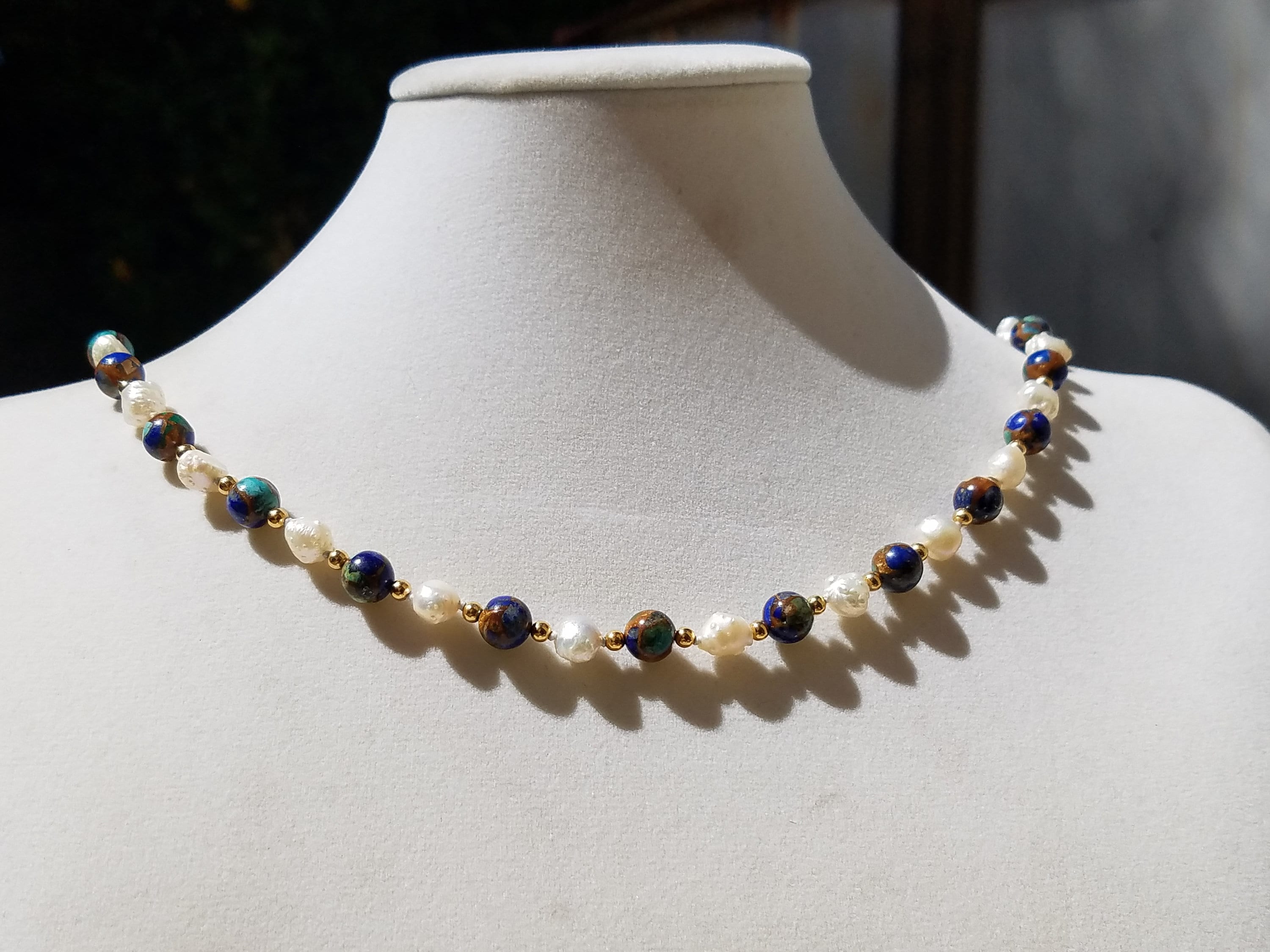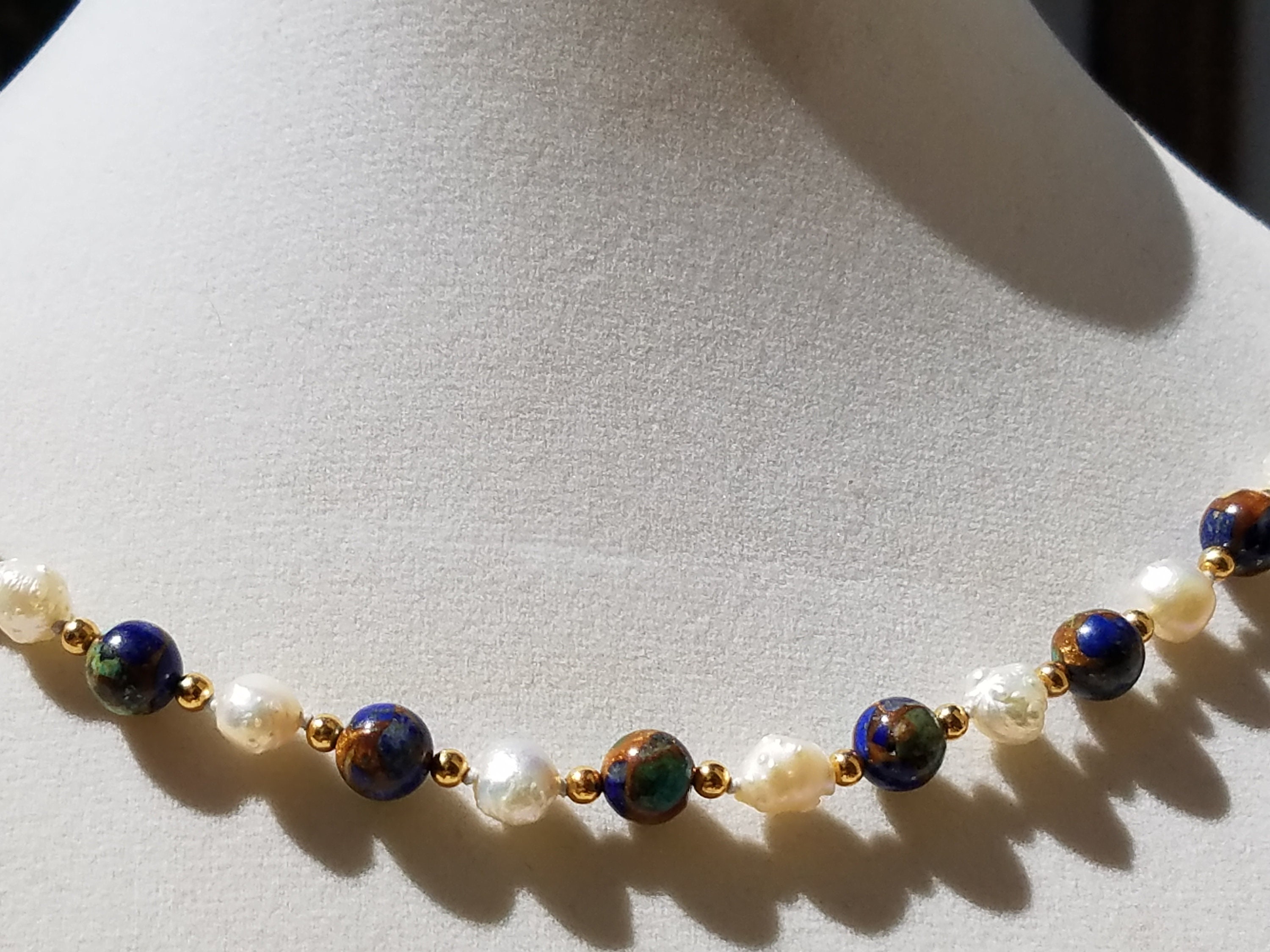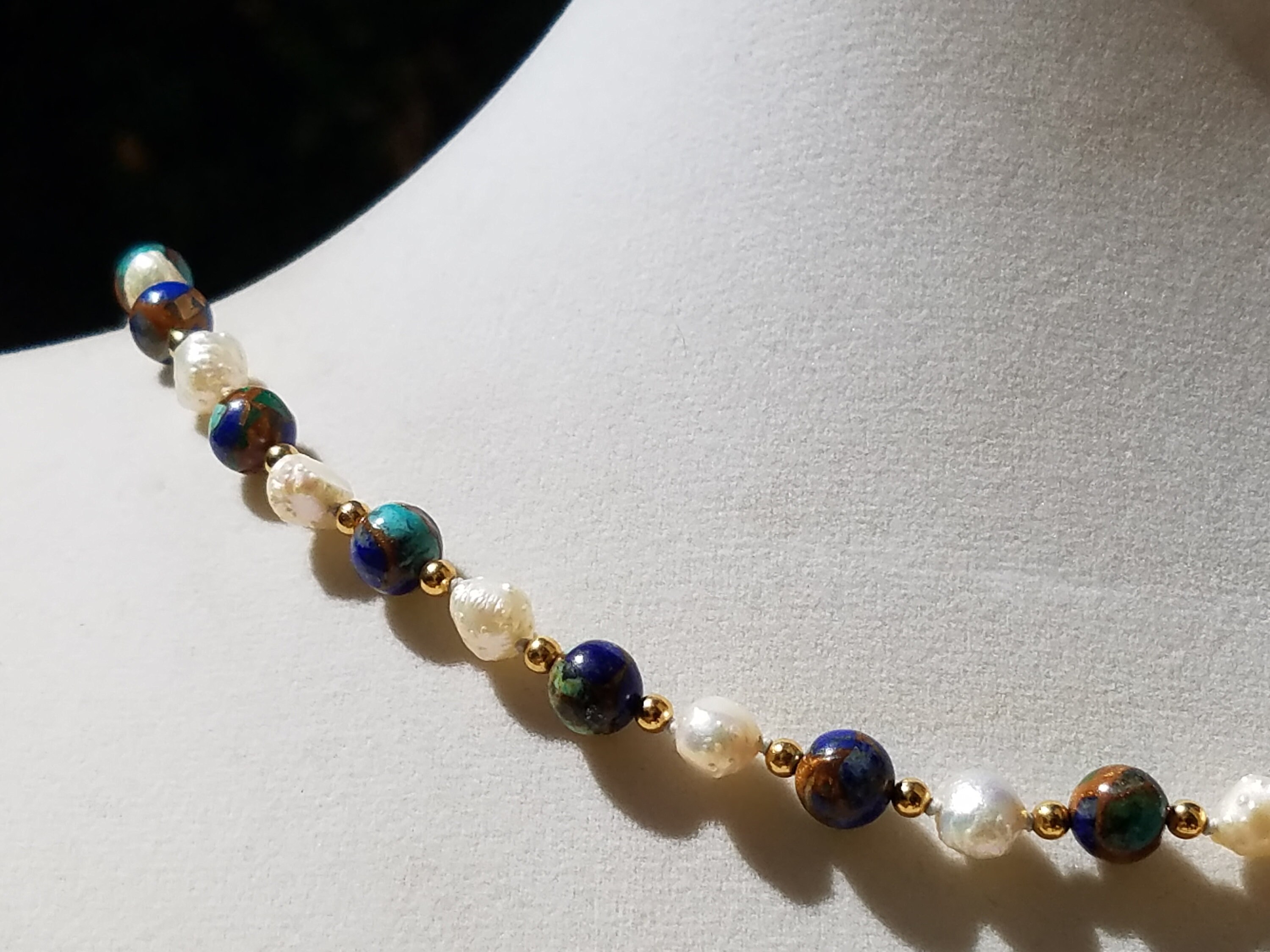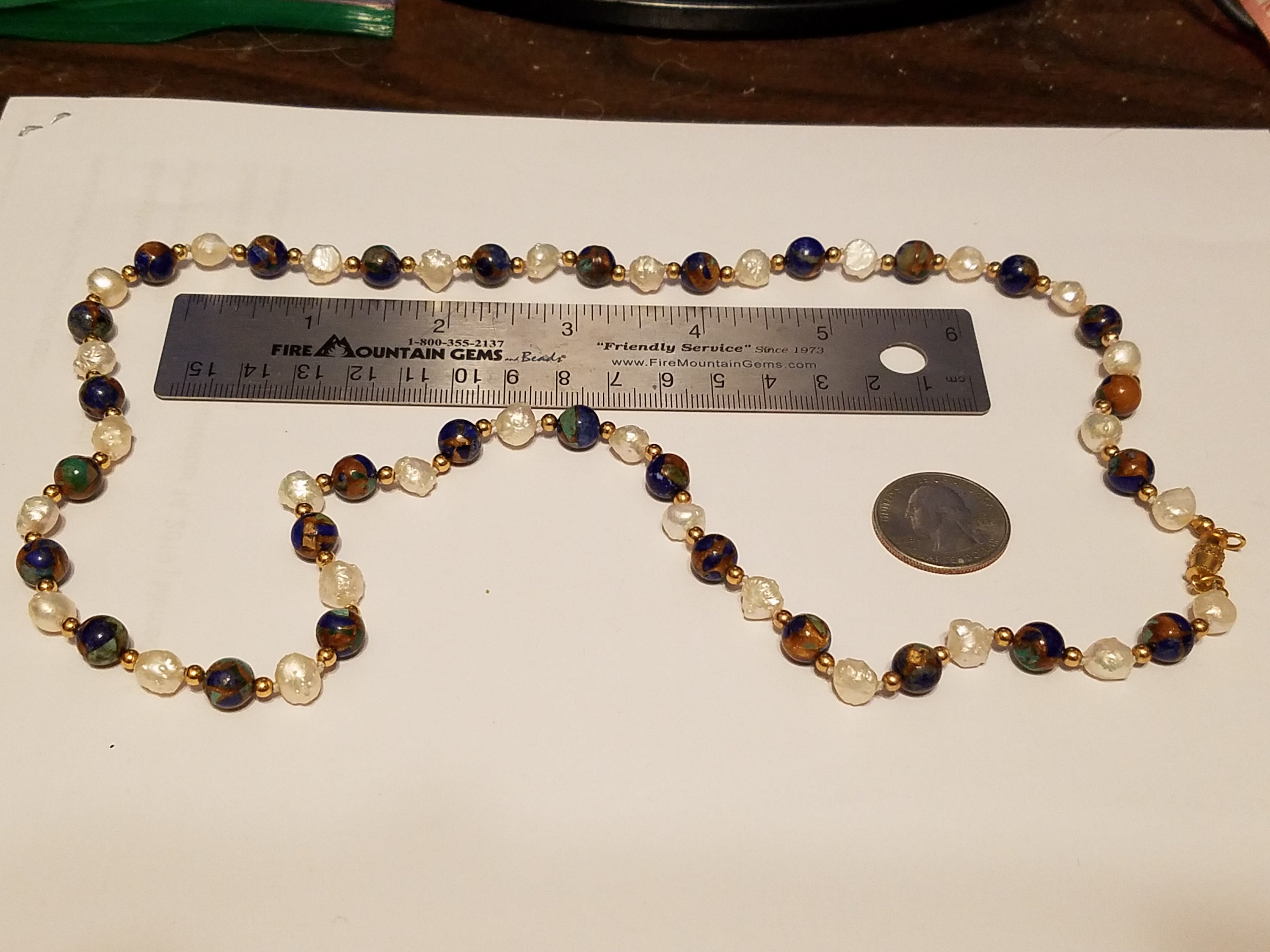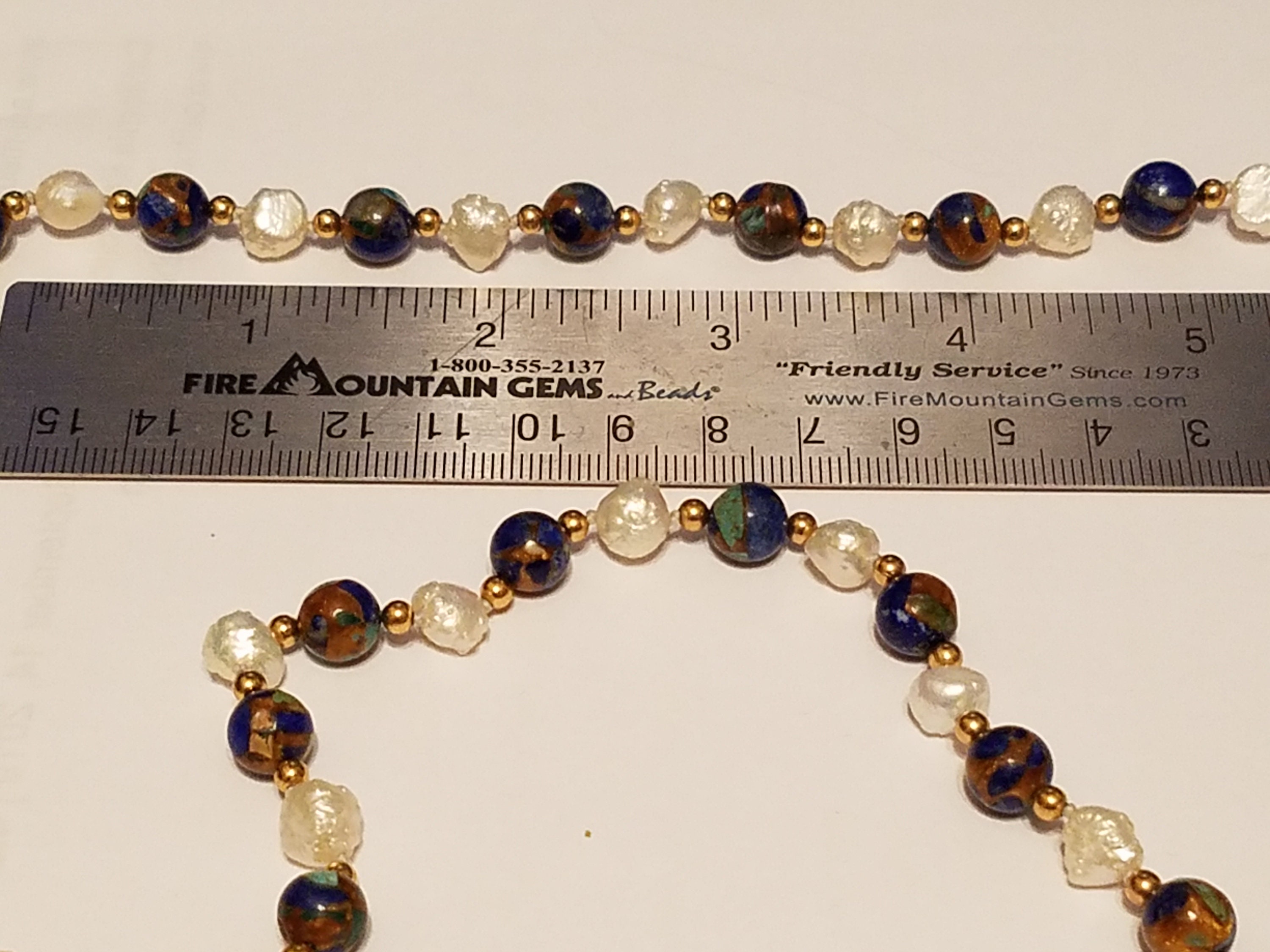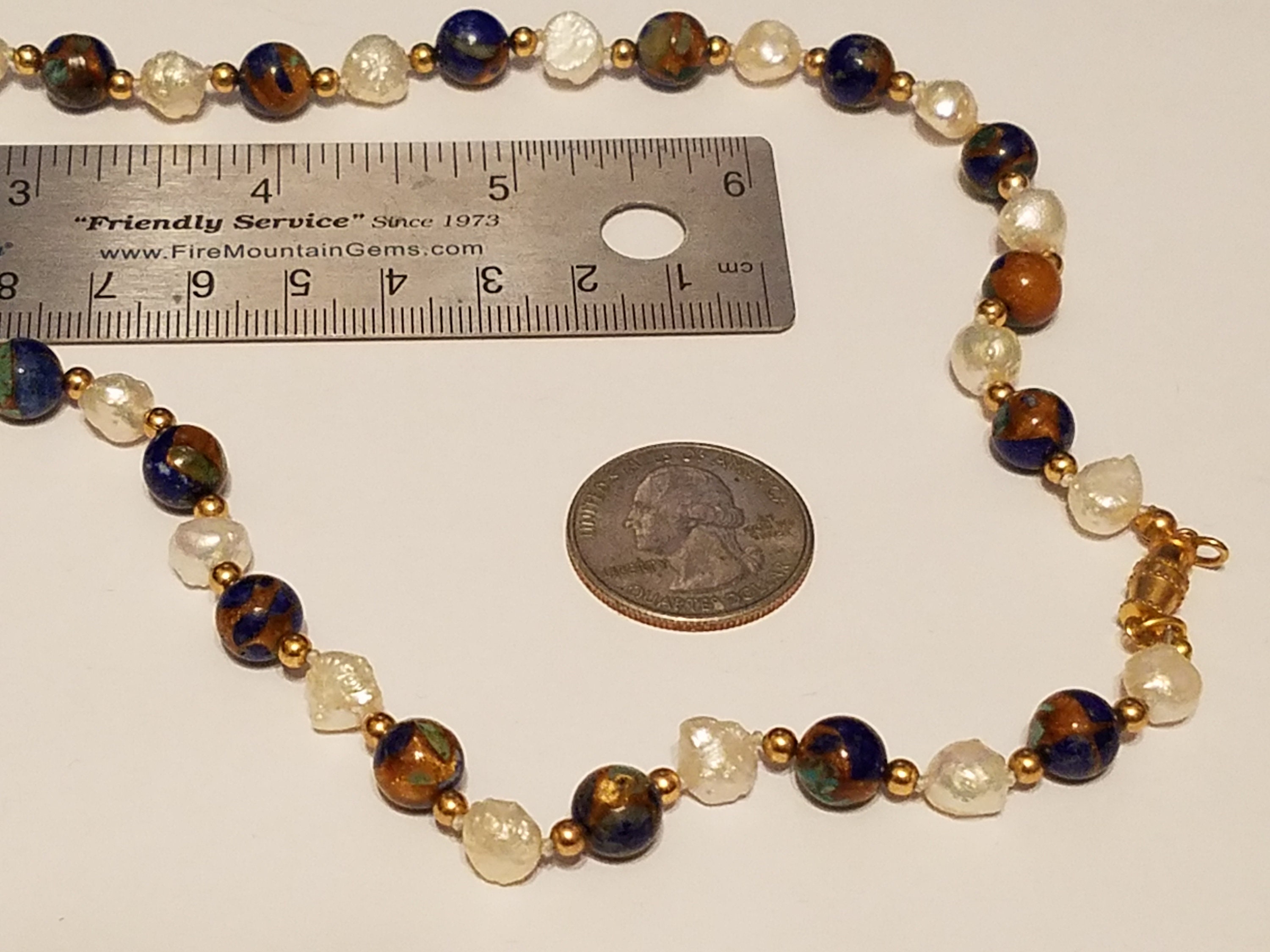 These Quartz composite beads are made of Turquoise, Bronzeite, and Lapis chips. I used the composite beads along with Baroque Fresh Water Pearls to make this 28 inch hand knotted necklace. I finished the necklace with a gold-plated barrel clasp

Quartz Composites are chips of semi-precious stones fused with silica (quartz) and then made into beads. I end up with some neat colors and textures that I wouldn't get from the individual stones themselves. The composite beads play very well with the fresh-water pearls and small gold beads.

I am told by my Model ("He makes them, I get to wear them and show then off.") that this particular necklaces seems to go with everything she has worn it with.