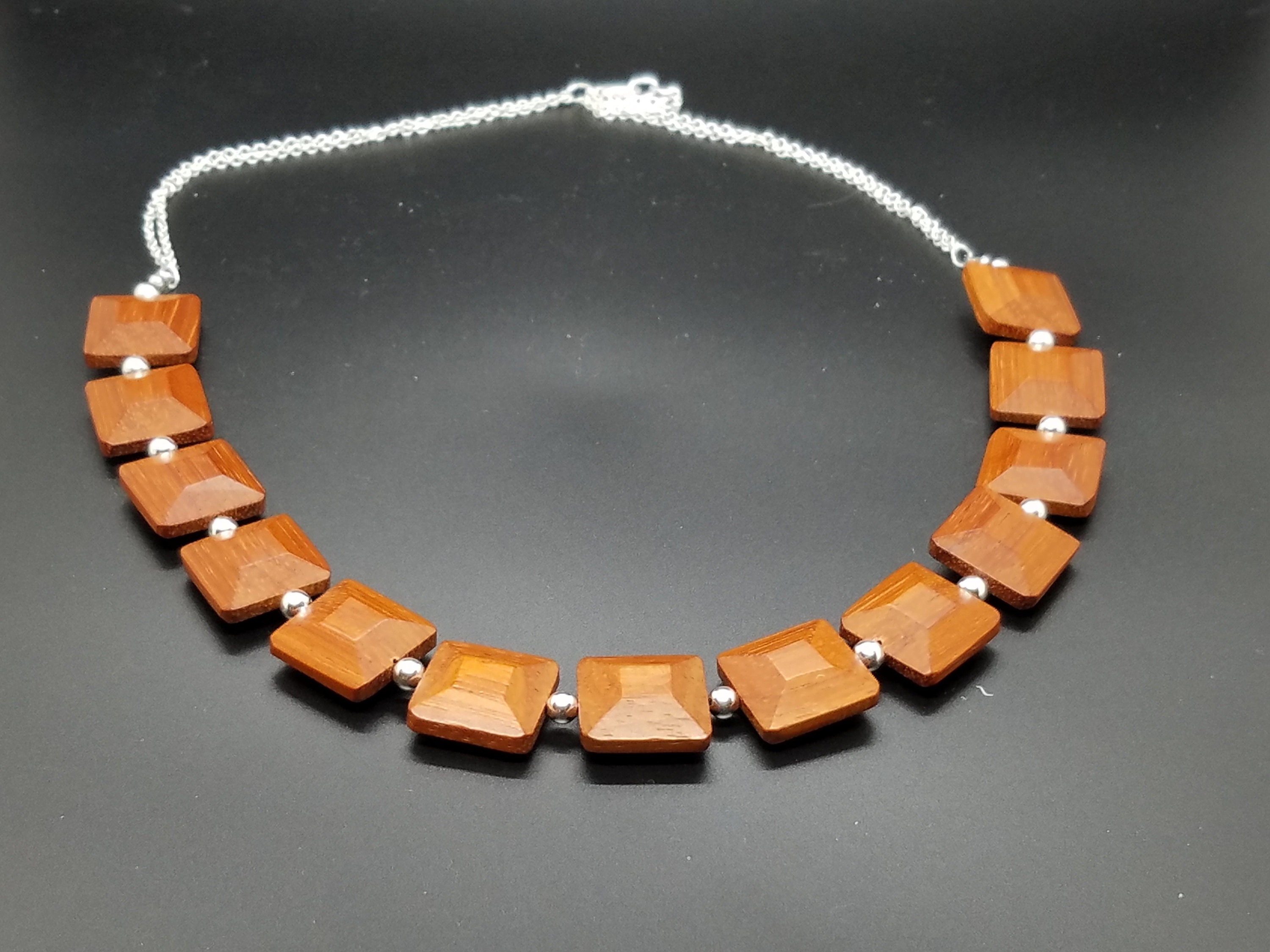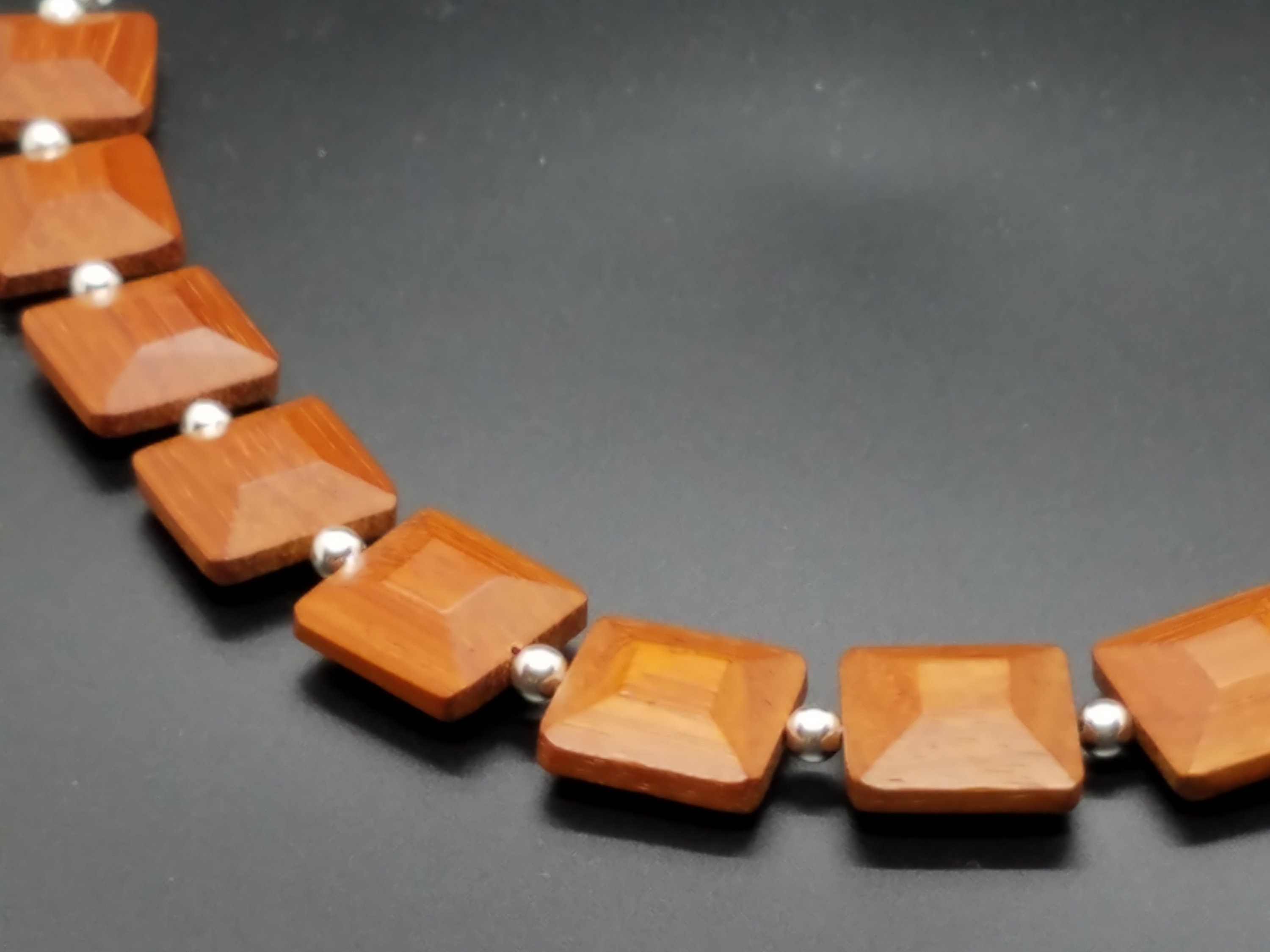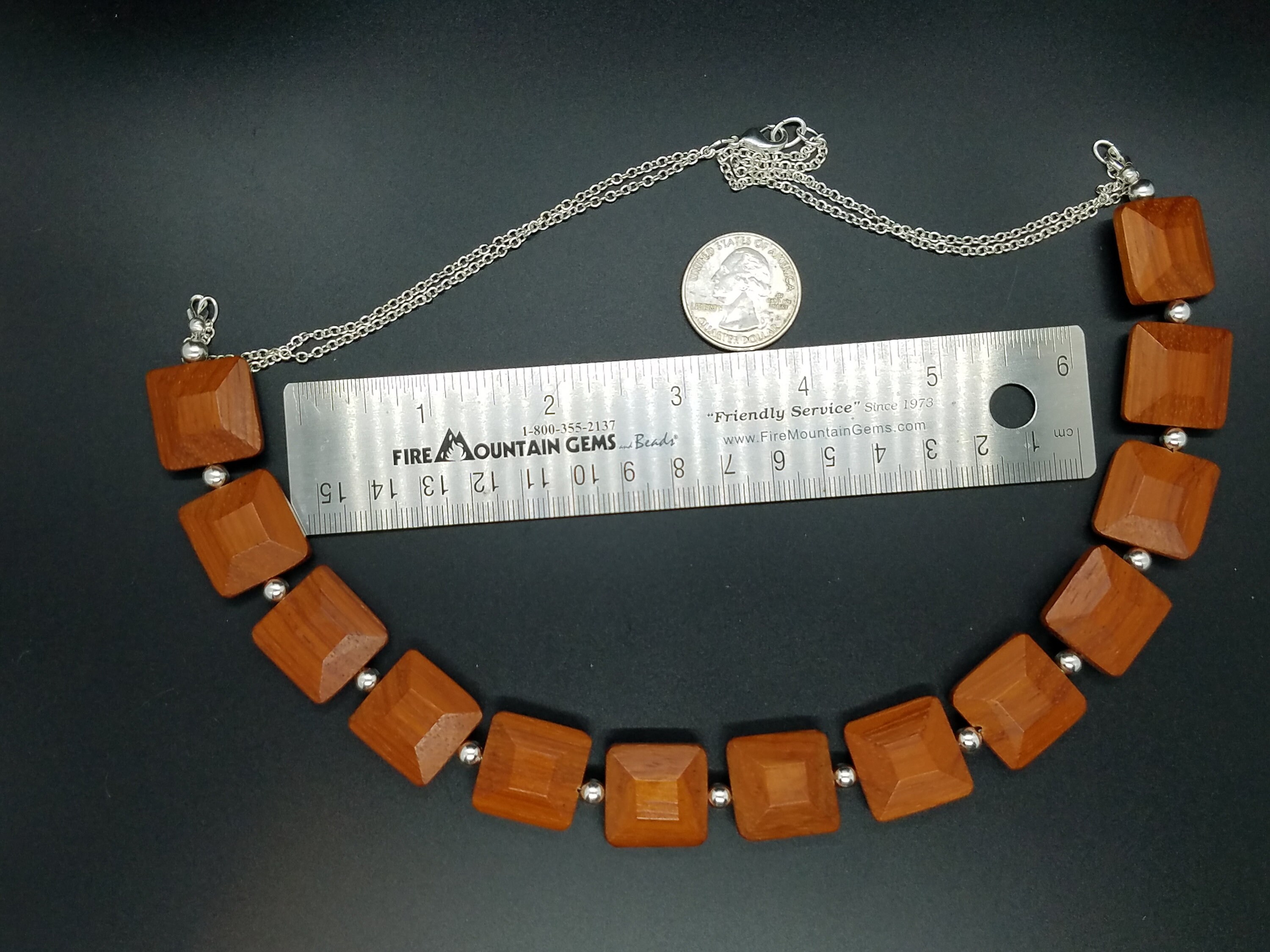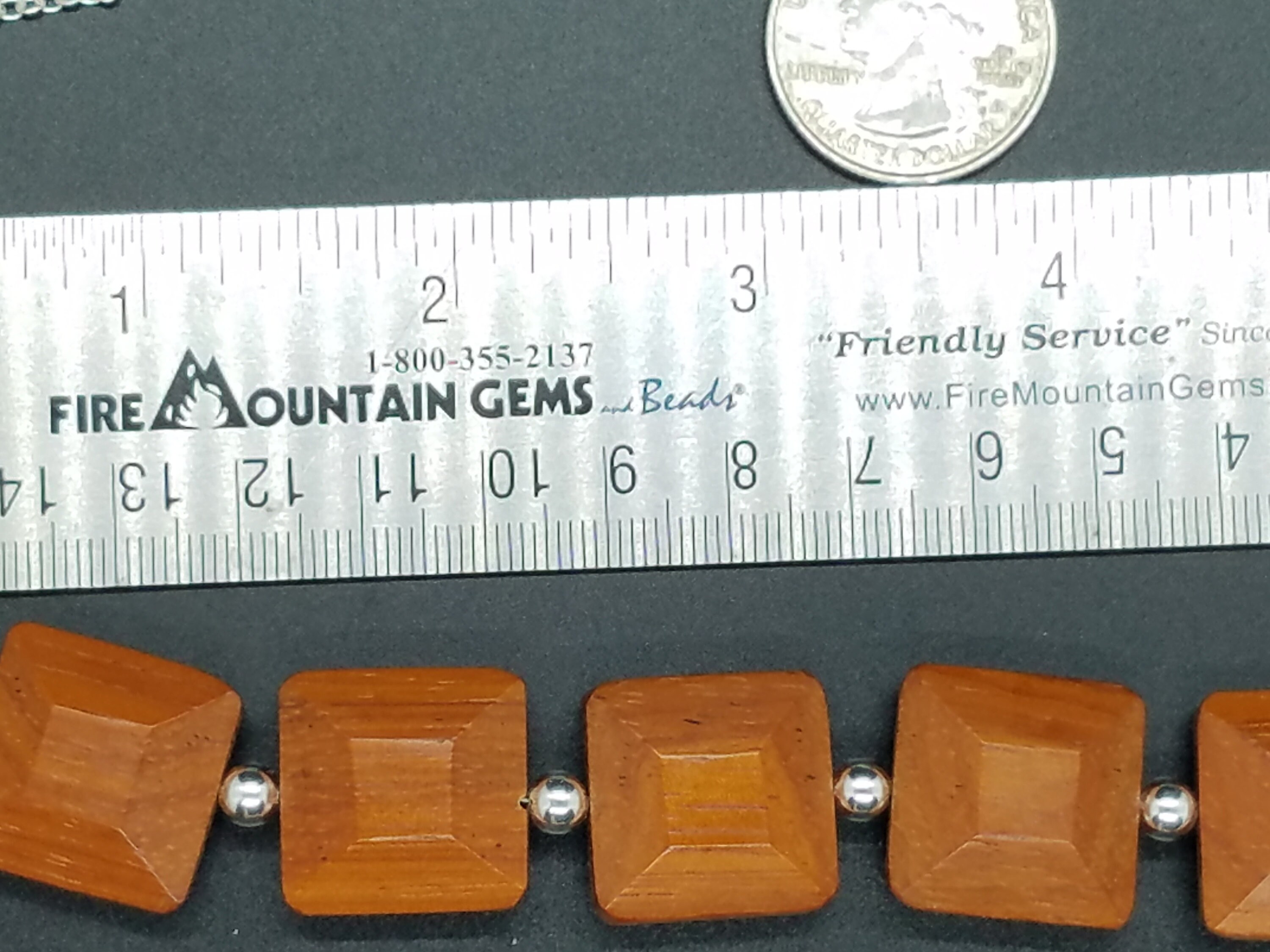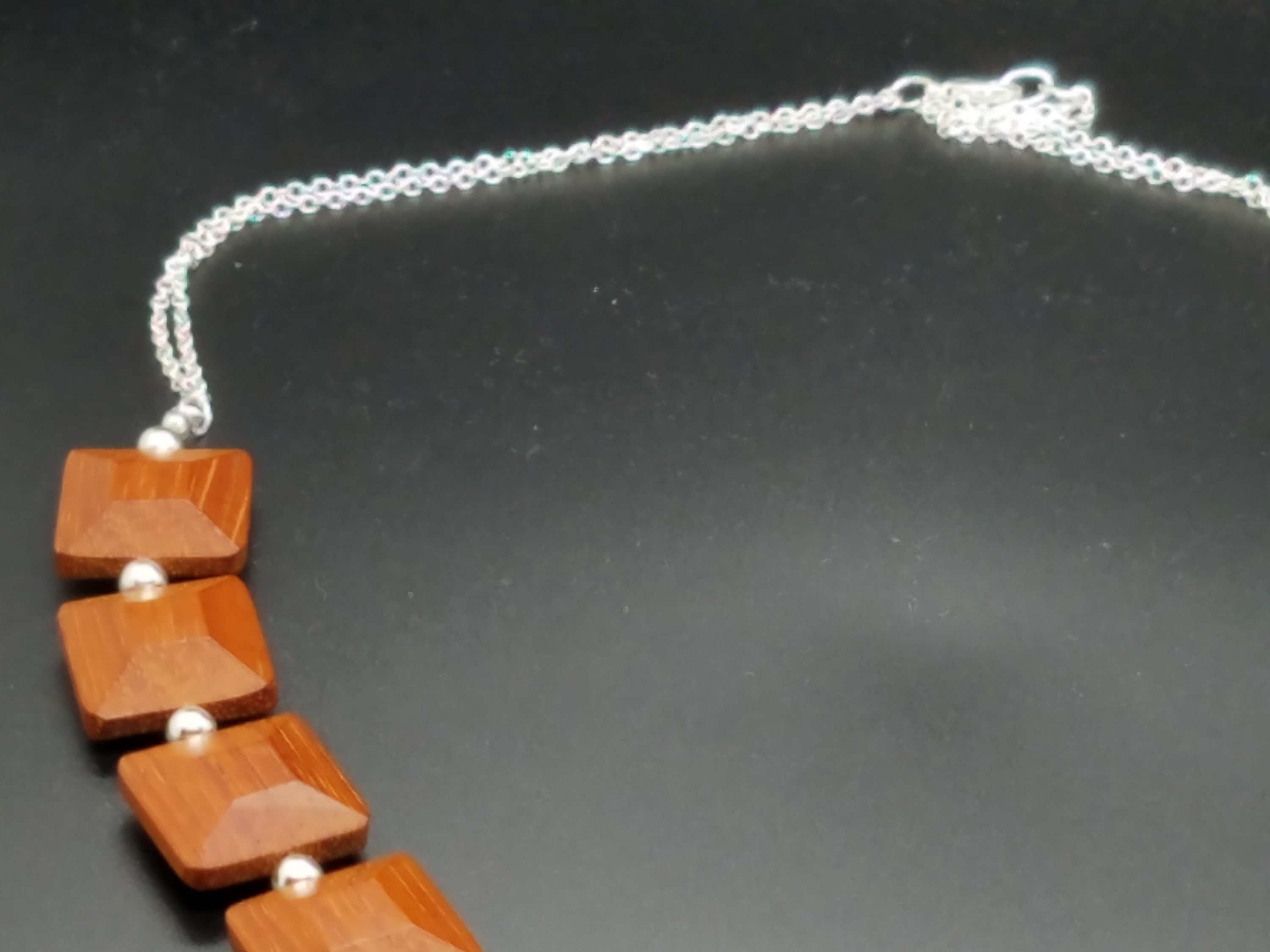 The wooden beads are 20mm squares of "Brown Wood, product of the Philippines", probably Philippine Mahogany.

During our Time of Isolation, I keep myself amused by going through the box-of-beads (boxes, really) in the back of my closet, and I found some really strange stuff hiding in the corners. I expect to make more difficult to classify necklaces in the near future.

This isn't a fancy dress-up piece of jewelry, it's the kind of thing you put on to go out for a walk with the dog – not glittery or gaudy, just serviceable, call it 'everyday wear'. If I find more of these beads, I'll see what happens with I pair then with black glass spacers. (I found a batch of matte black beads in the opposite corner of the same box. So.)

This necklace is made of 20mm wood squares with silver spacers, strung on beading wire. The necklace is 24 inches long over all – 11 inches of chain and 13 inches of beads.