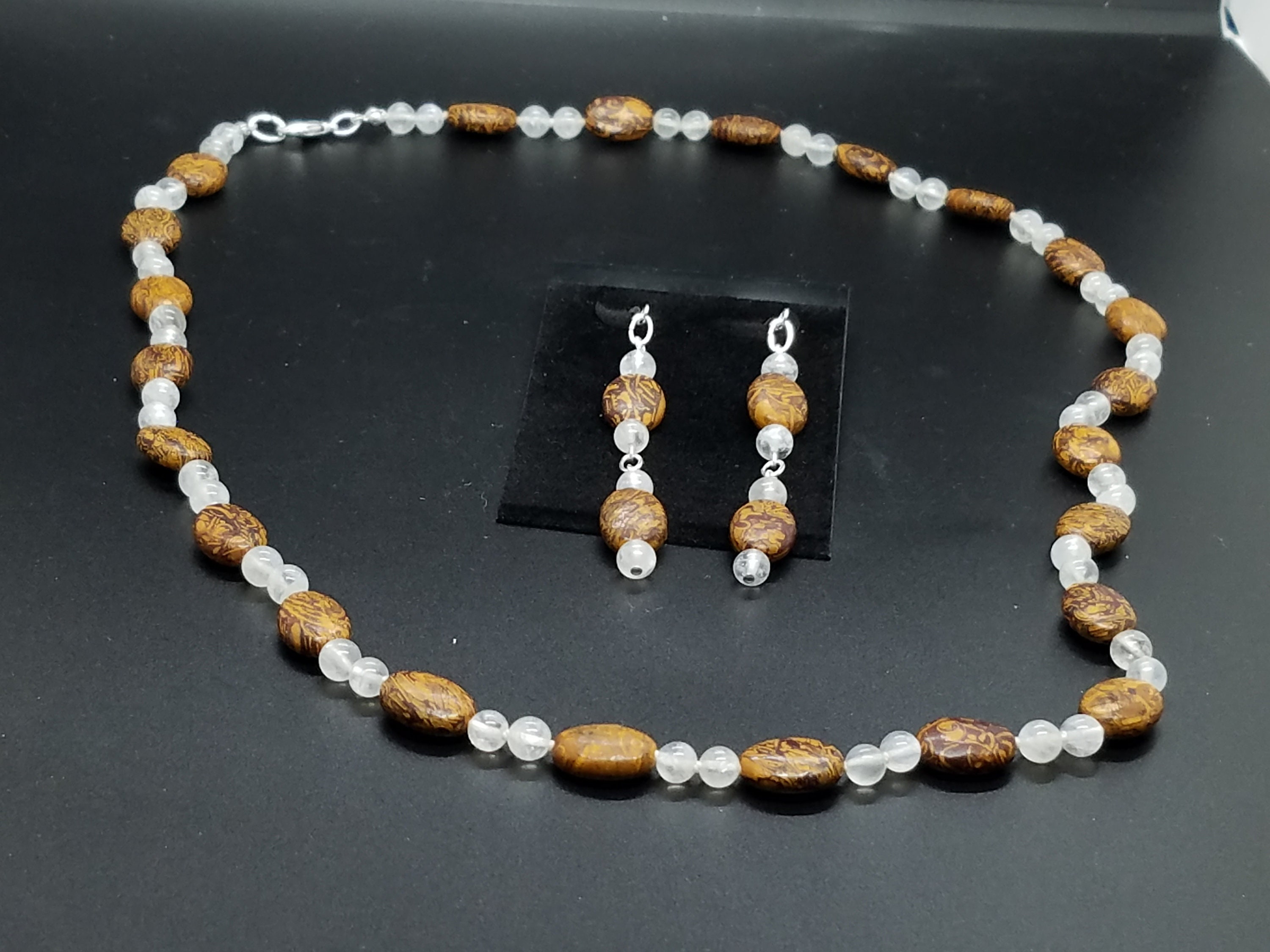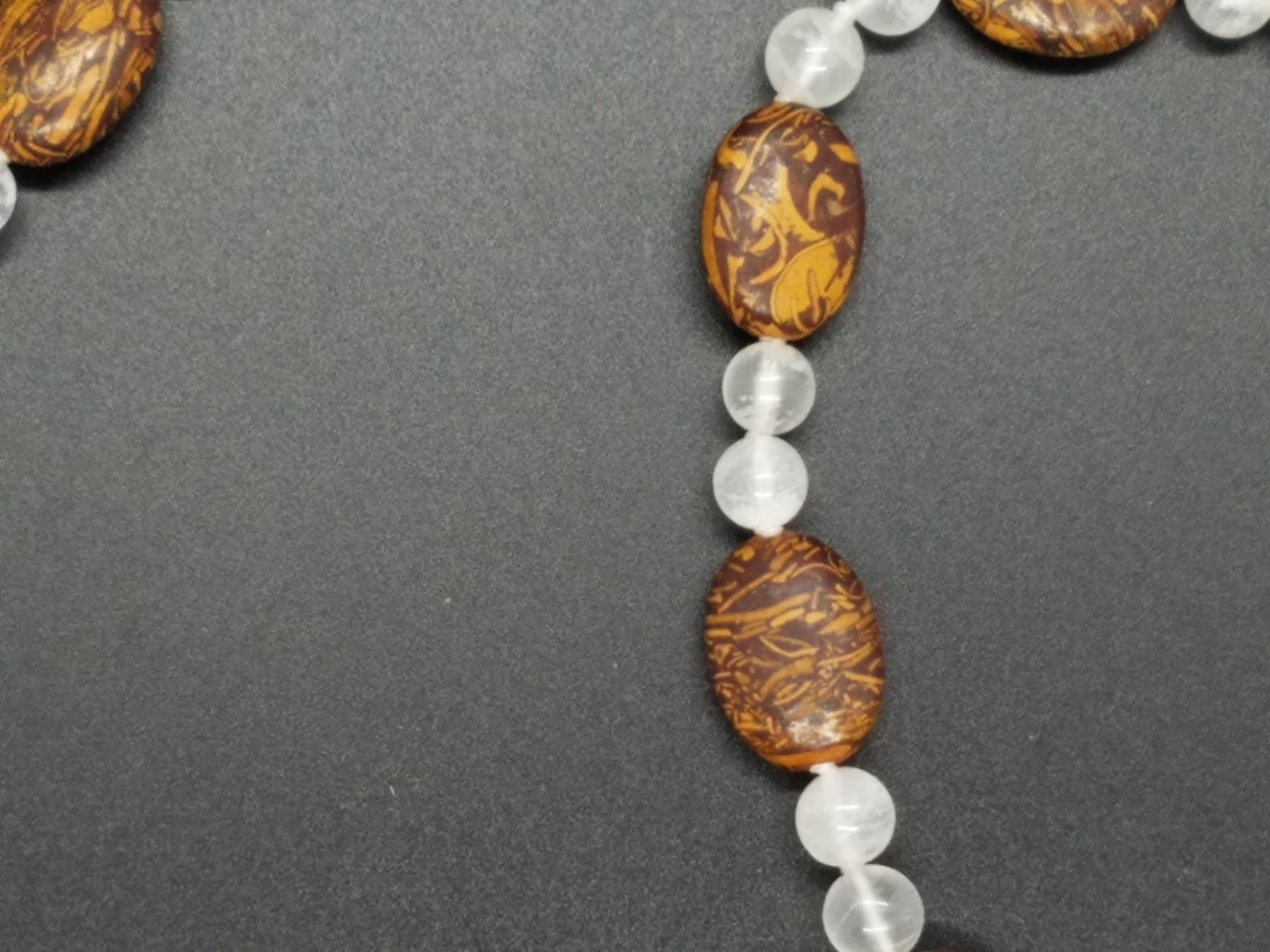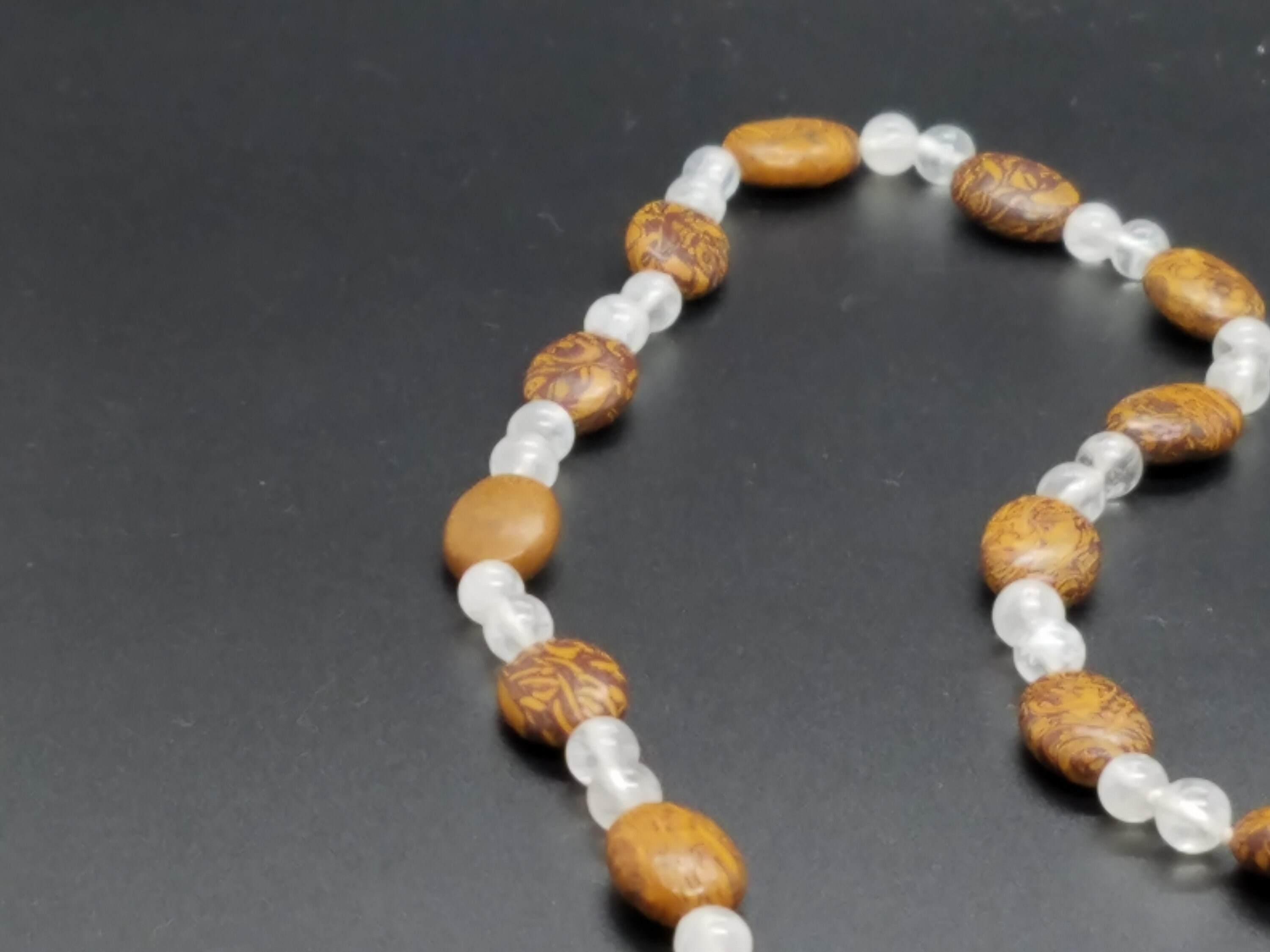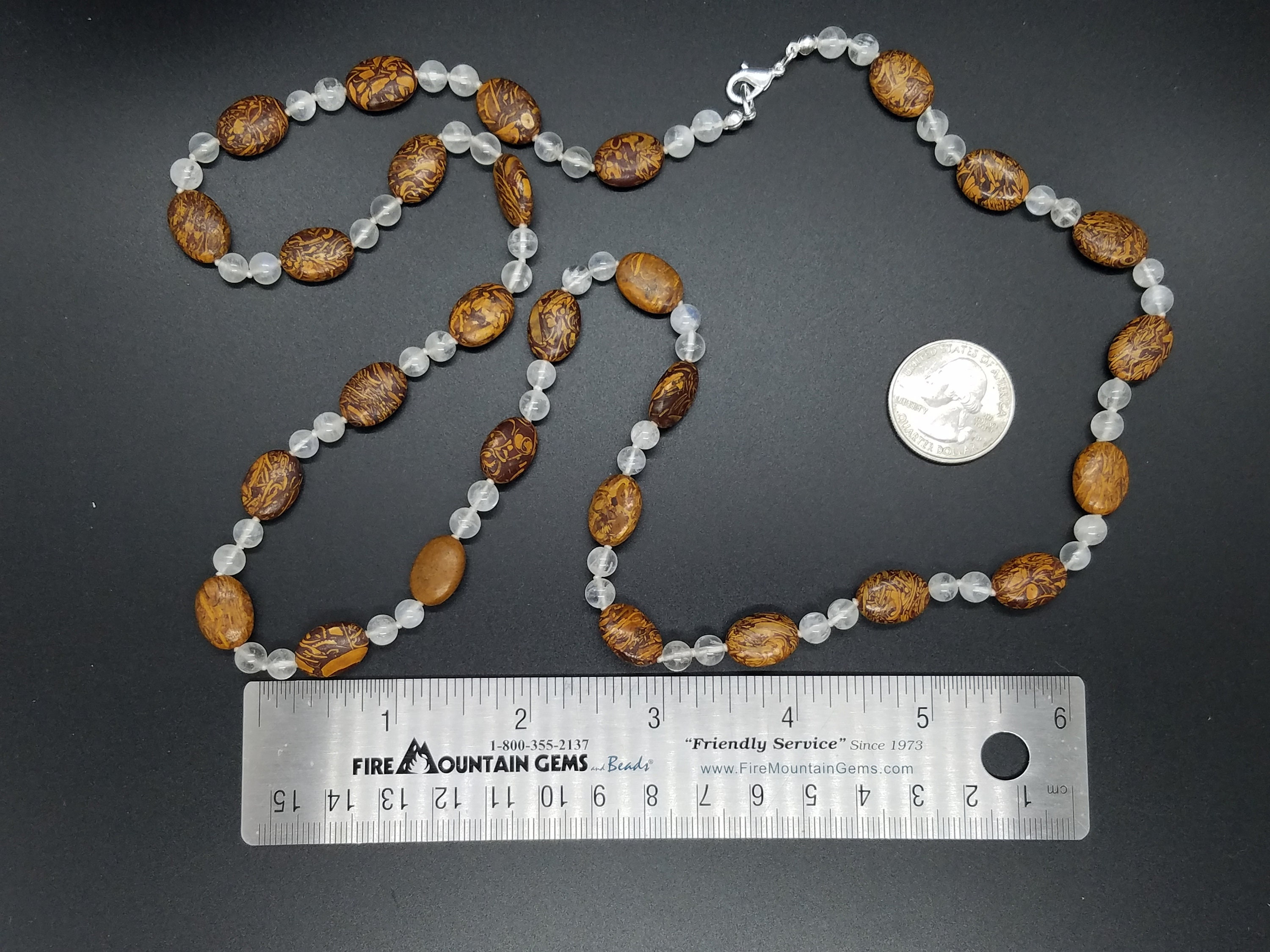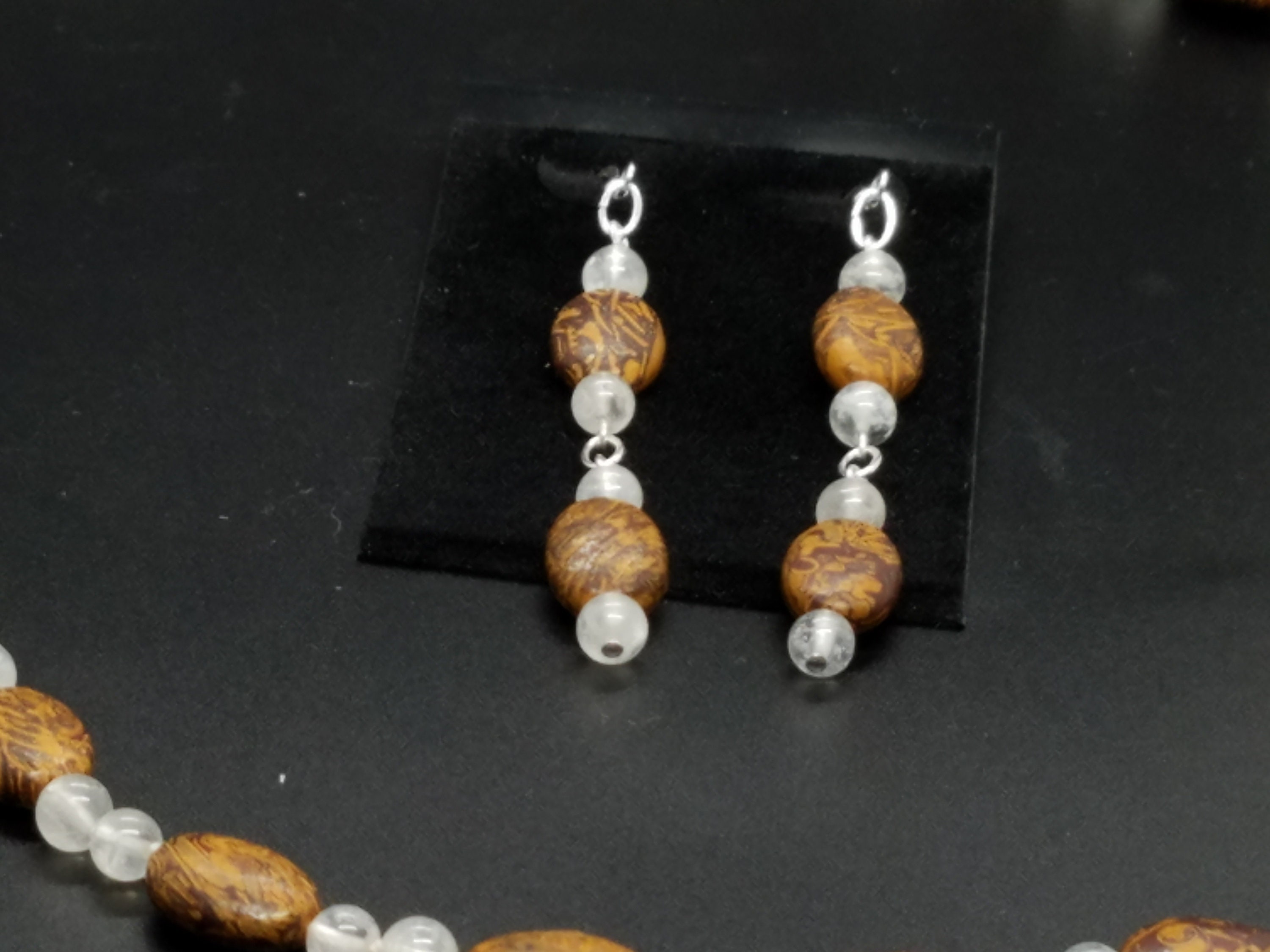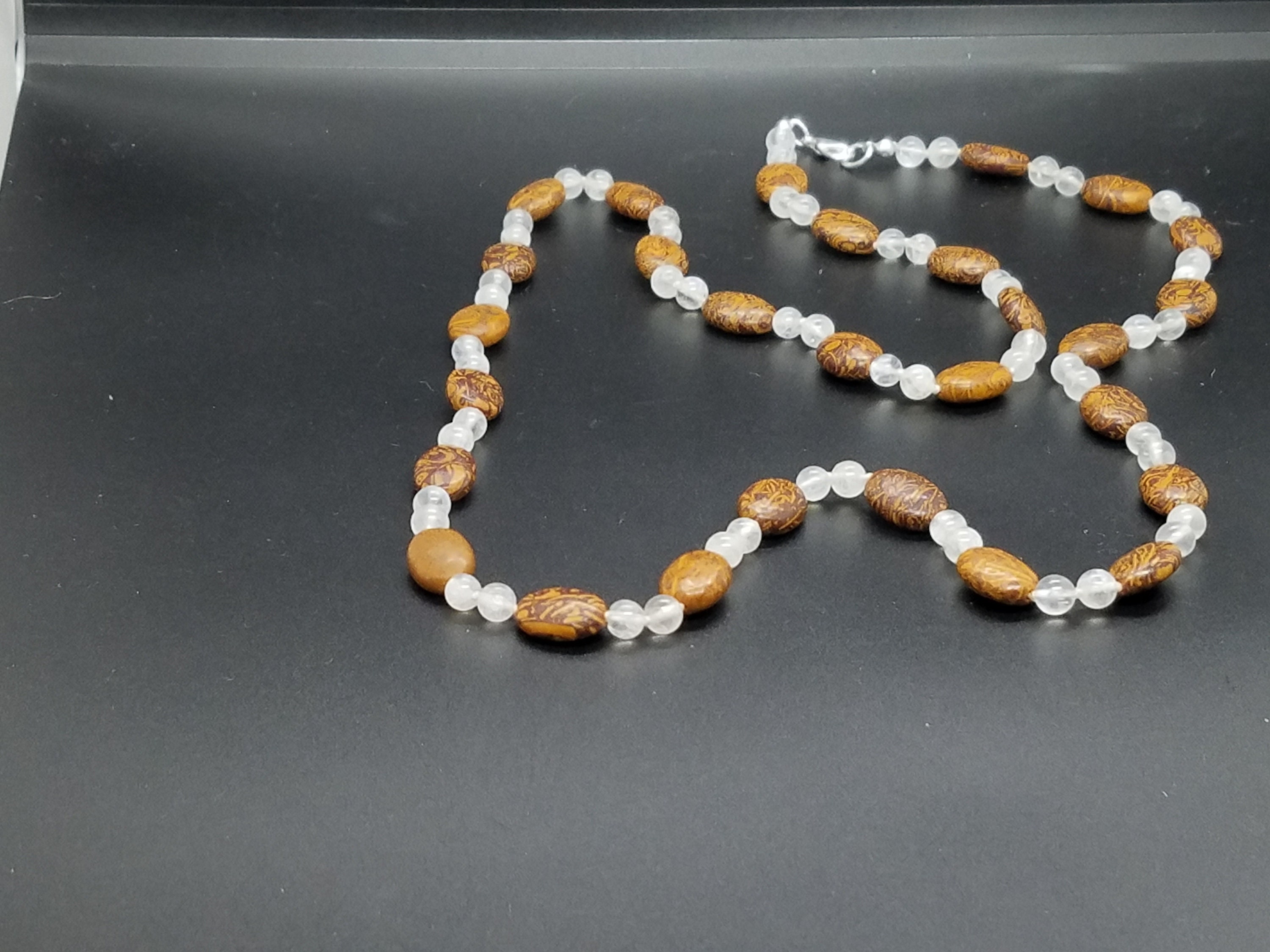 This is a necklace and earrings set, made of Elephant Skin Jasper and Moonstone. The necklace is hand-knotted, 26 inches long, with a lobster-claw clasp. The dangly earrings are 2 1/2 inches long.

Elephant Skip Jasper gets its name from the thin iron oxide inclusions. The pattern is vaguely reminiscent of the wrinkled skin of a mature elephant. The stone is also called 'calligraphy stone' since the patterns look like sepia ink on aged vellum.

This semi-precious gem stone is found in the Himalaya mountains in India and Tibet.