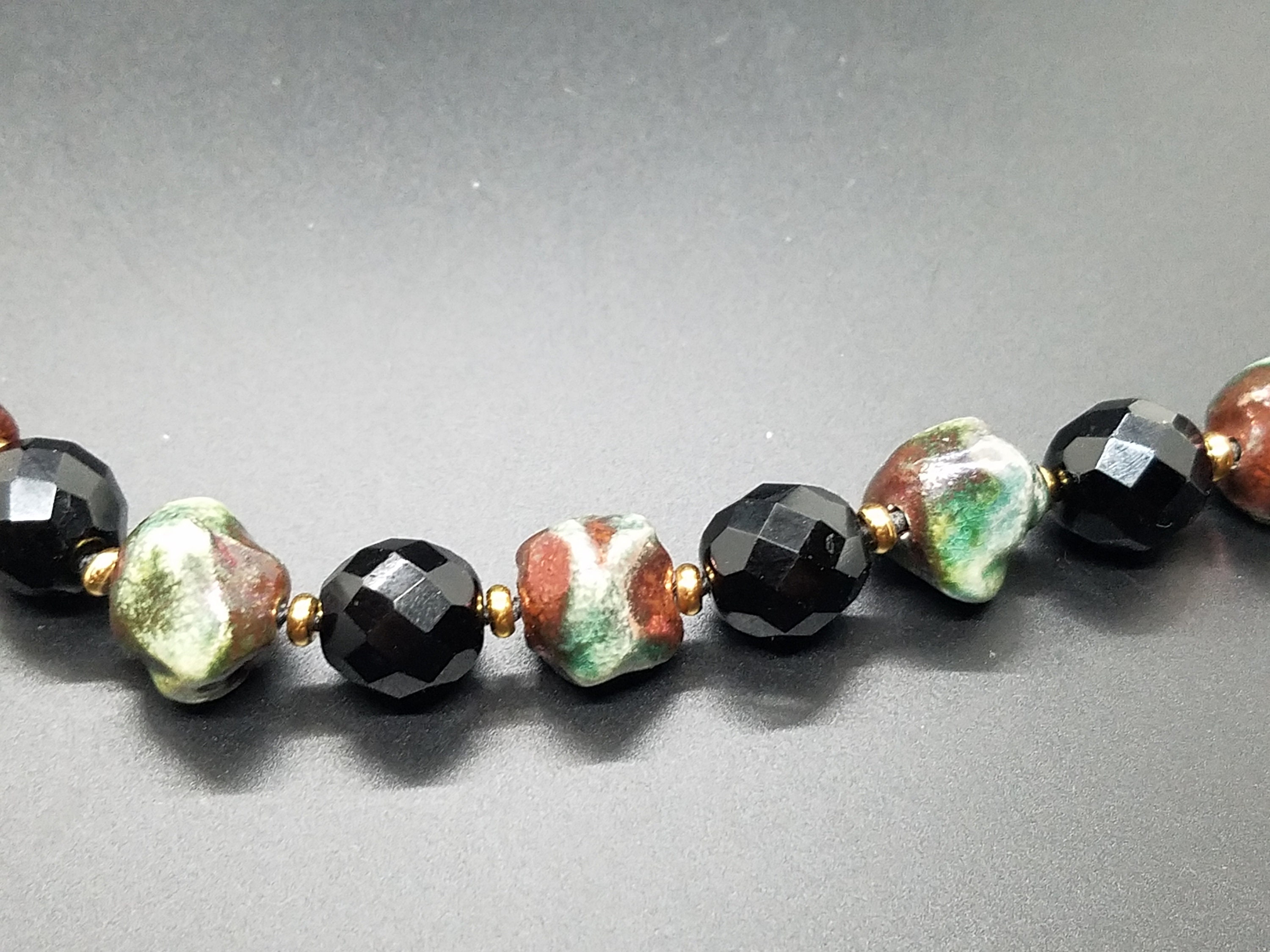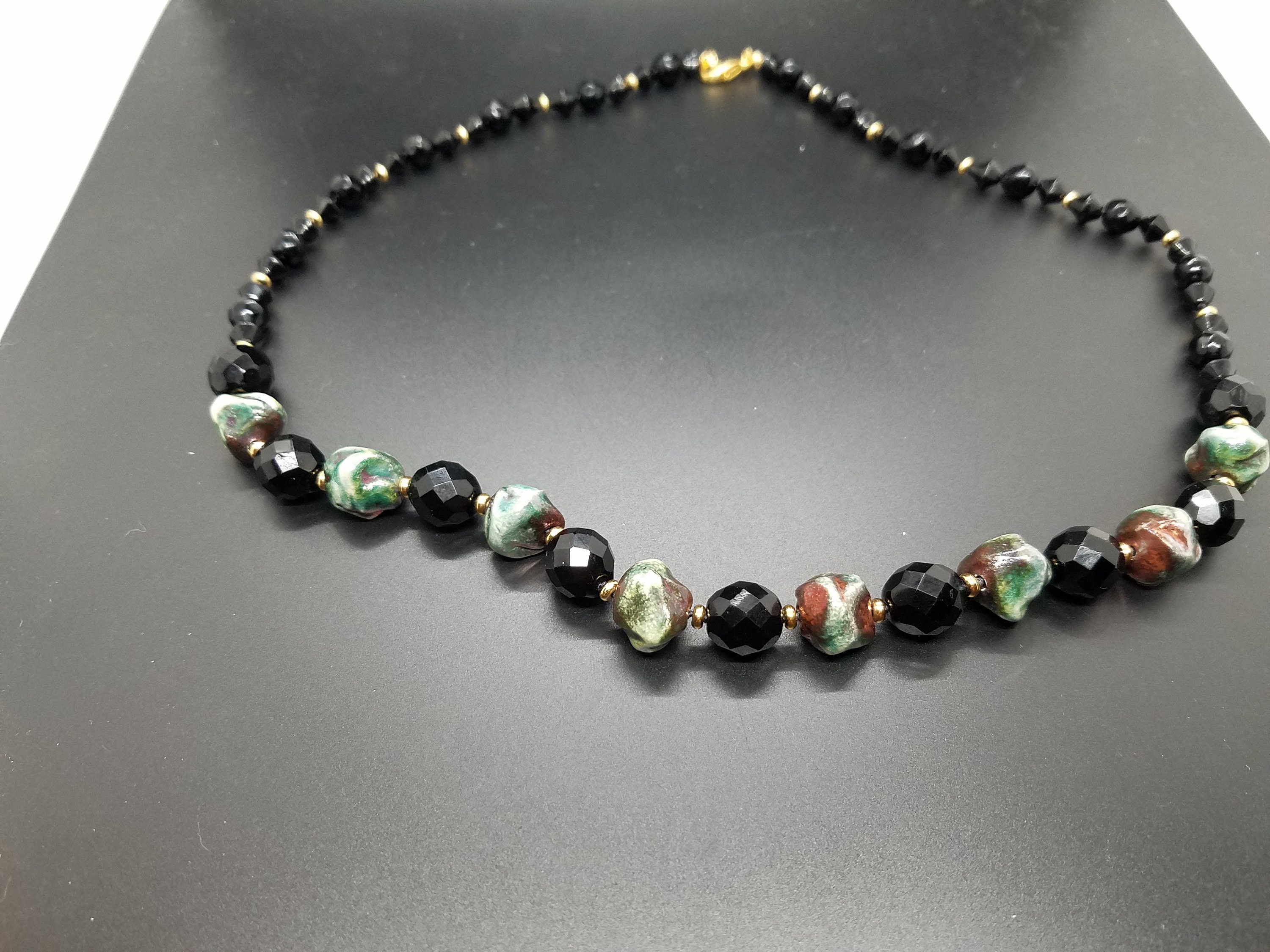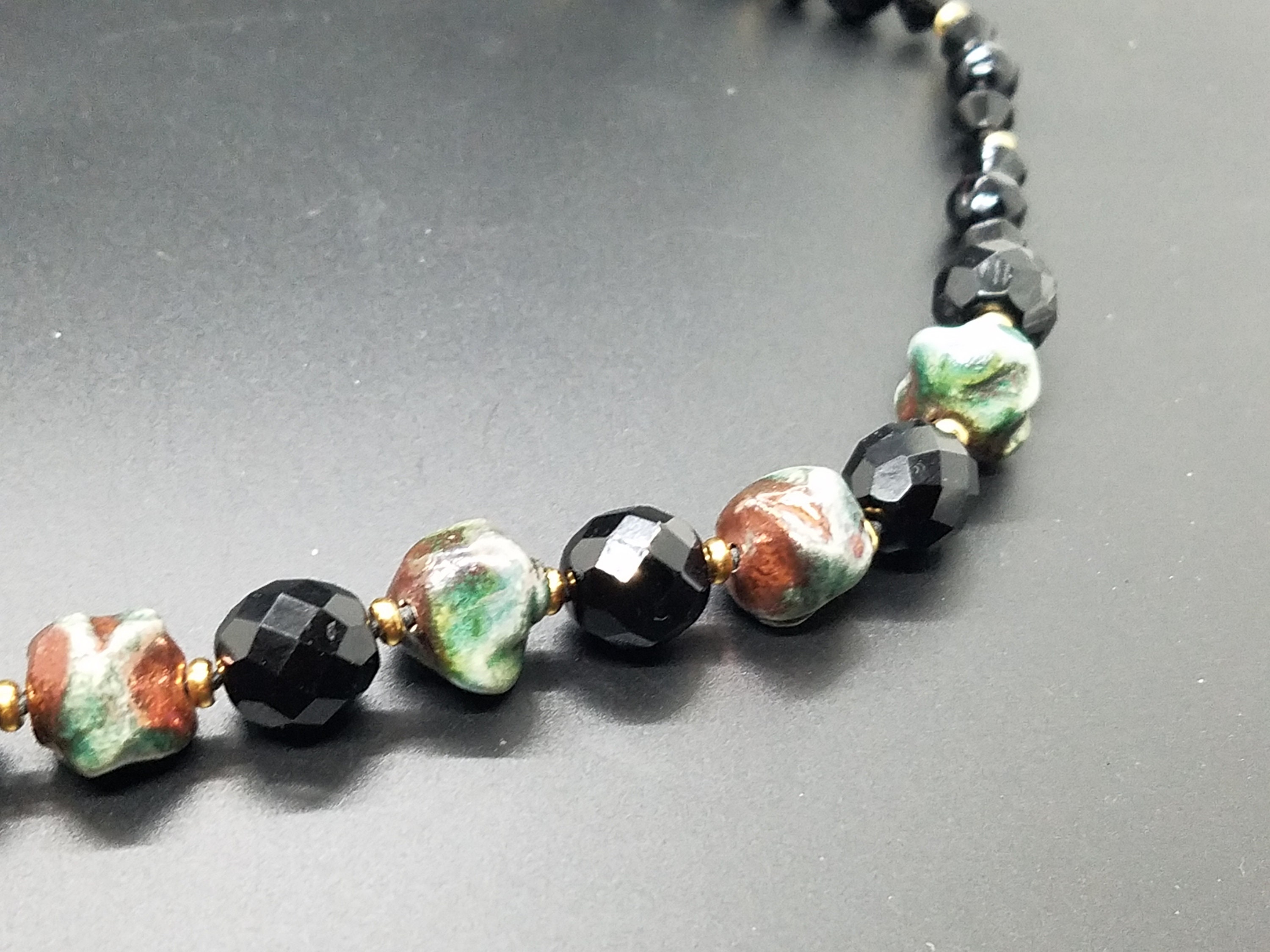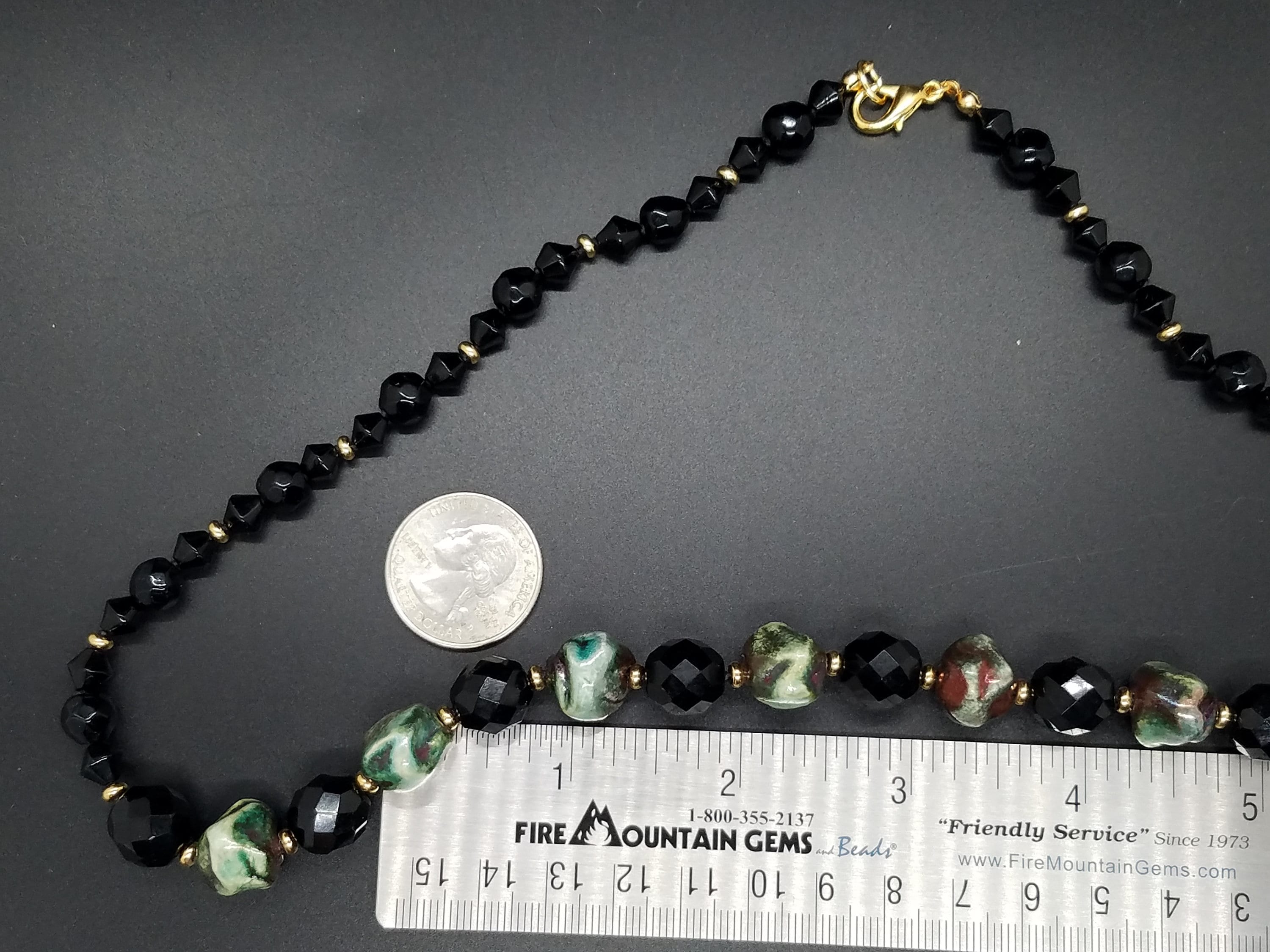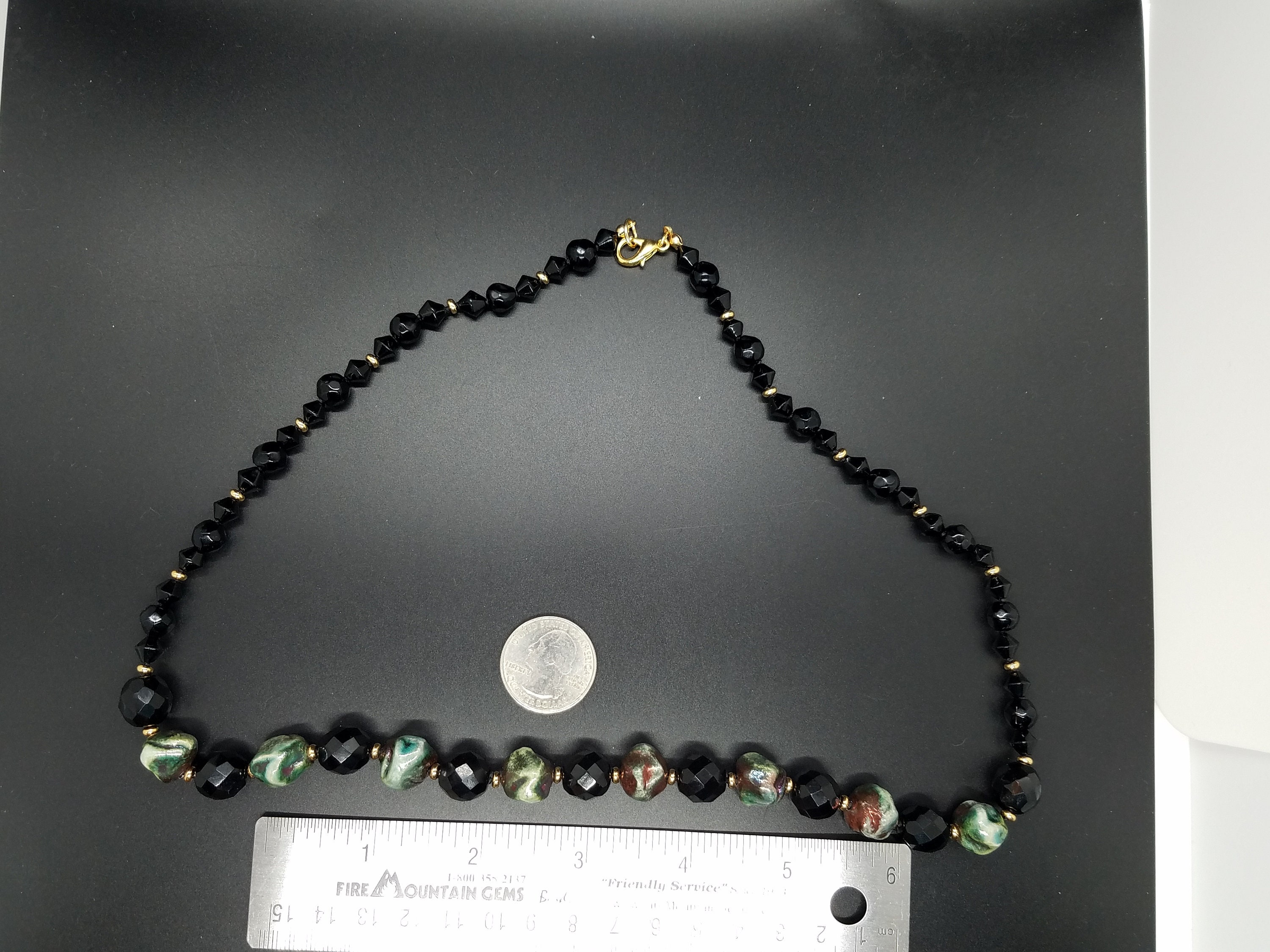 The hand knotted necklace is 24 inches long, with a gold-plated lobster-claw clasp, and is made from ceramic nuggets and faceted black glass beads, with gold heishi for accent.

The Raku glazed ceramic nuggets were made by Amy Mealy (xaz.com). I ran across them on one of the Bead Makers Groups on Face Book.

These ceramic beads are copper glazed and then Raku fired. They come out of the pottery kiln at 2000°F and get put into an airtight container along with some combustible material (newspaper, saw dust, pine needles from last Christmas) and the lid shut down tightly. The combustion burns off all the oxygen in the container, leaving a reduction atmosphere. Allowing the beads to cool down in a reducing atmosphere brings out the metallic copper, so the green of the copper-oxide will have random pools of copper-metal on the surface. The end result is a 'flashy' bead, as the light plays on the necklace, the beads throw flares of red highlights from the metallic copper on the surface. Combined with the faceted black glass beads, it is a very eye-catching effect.