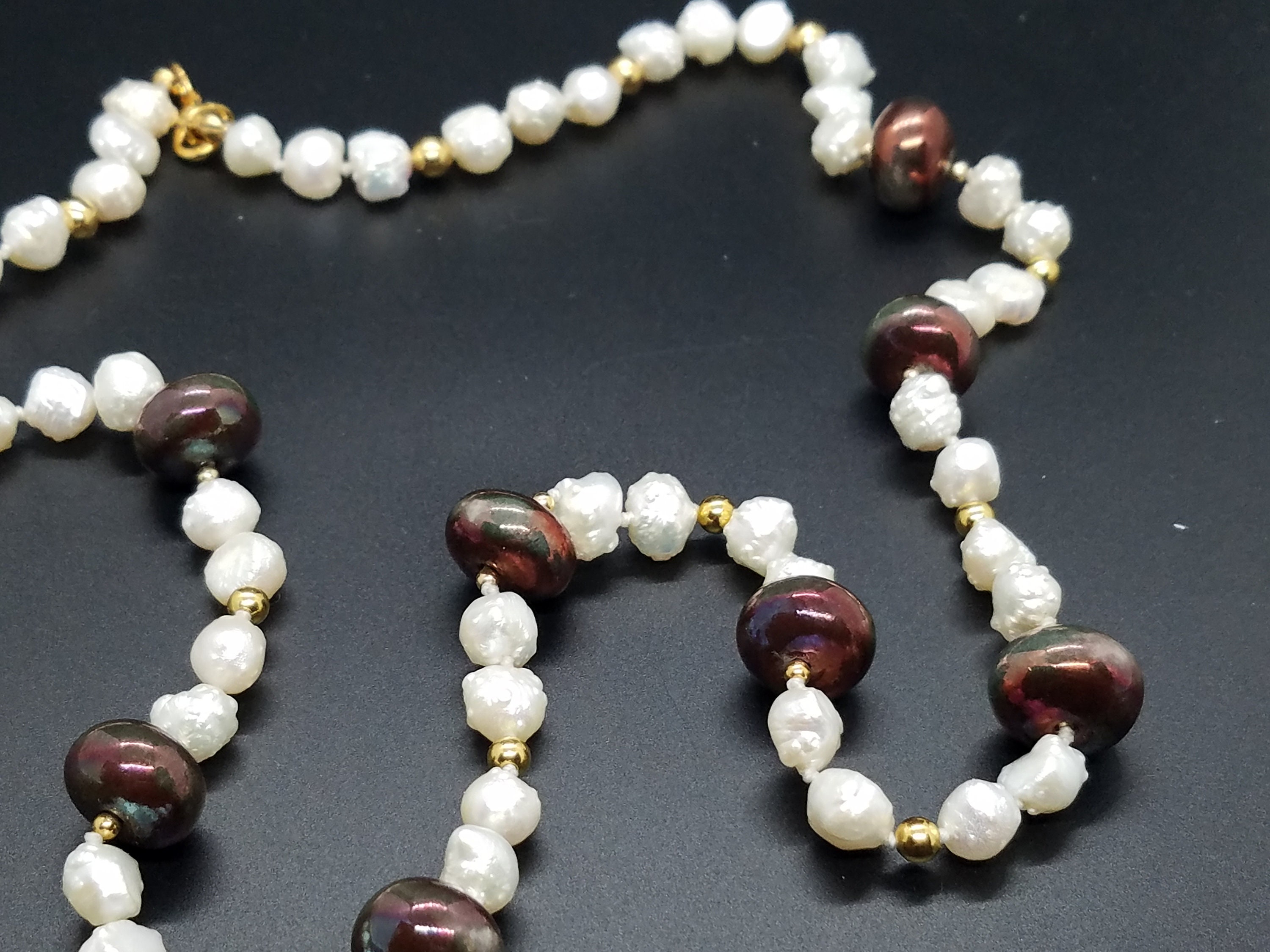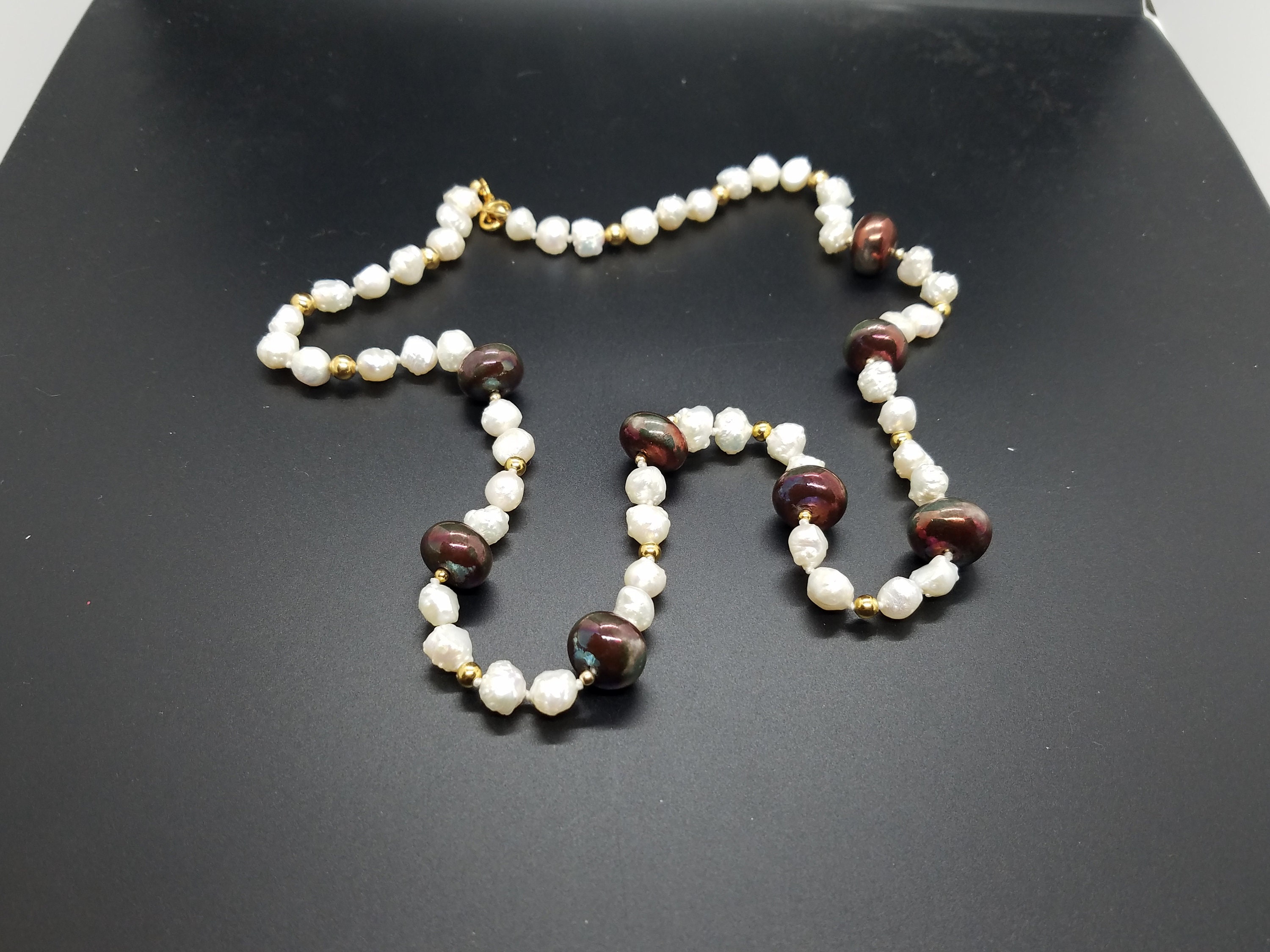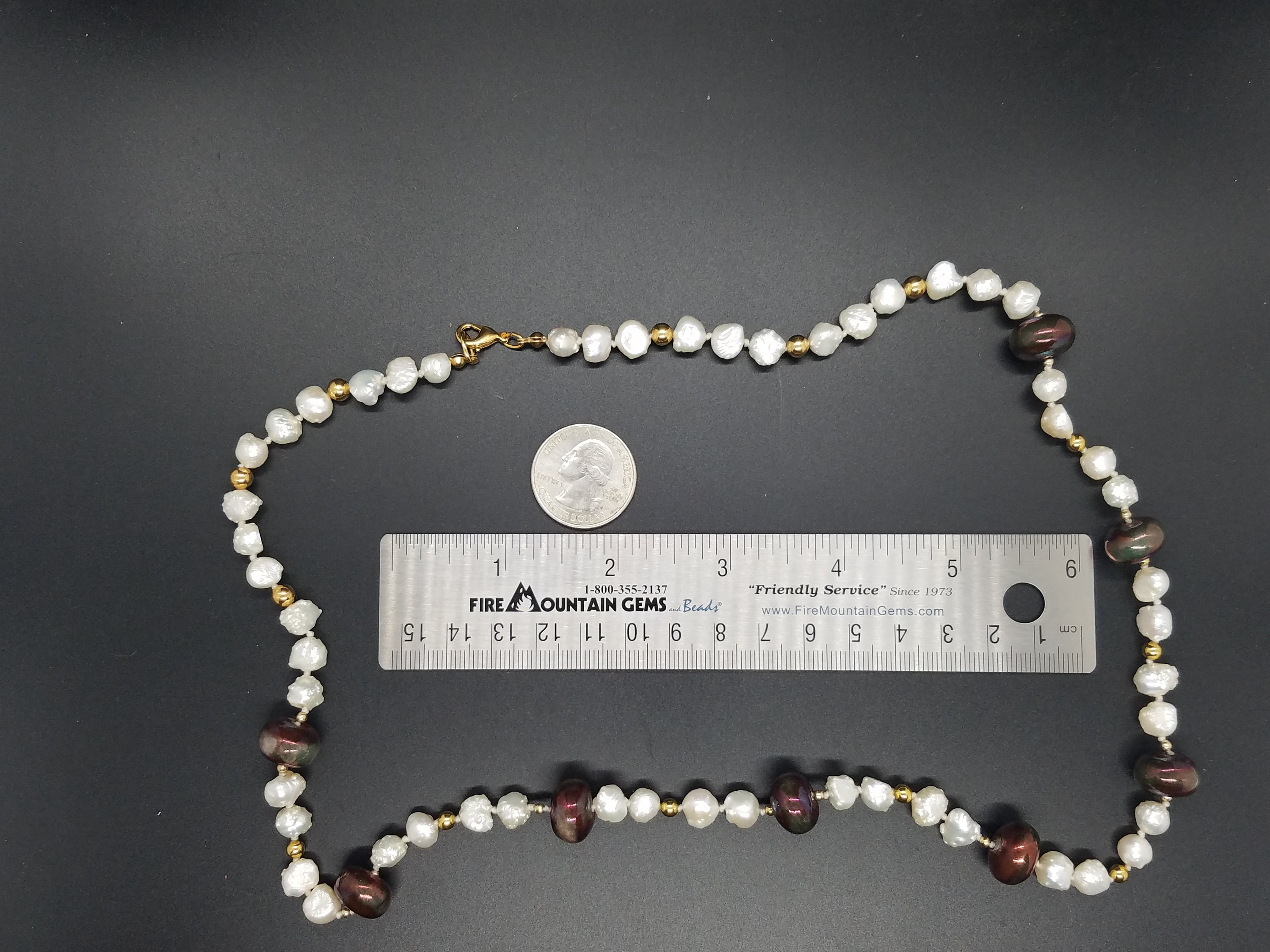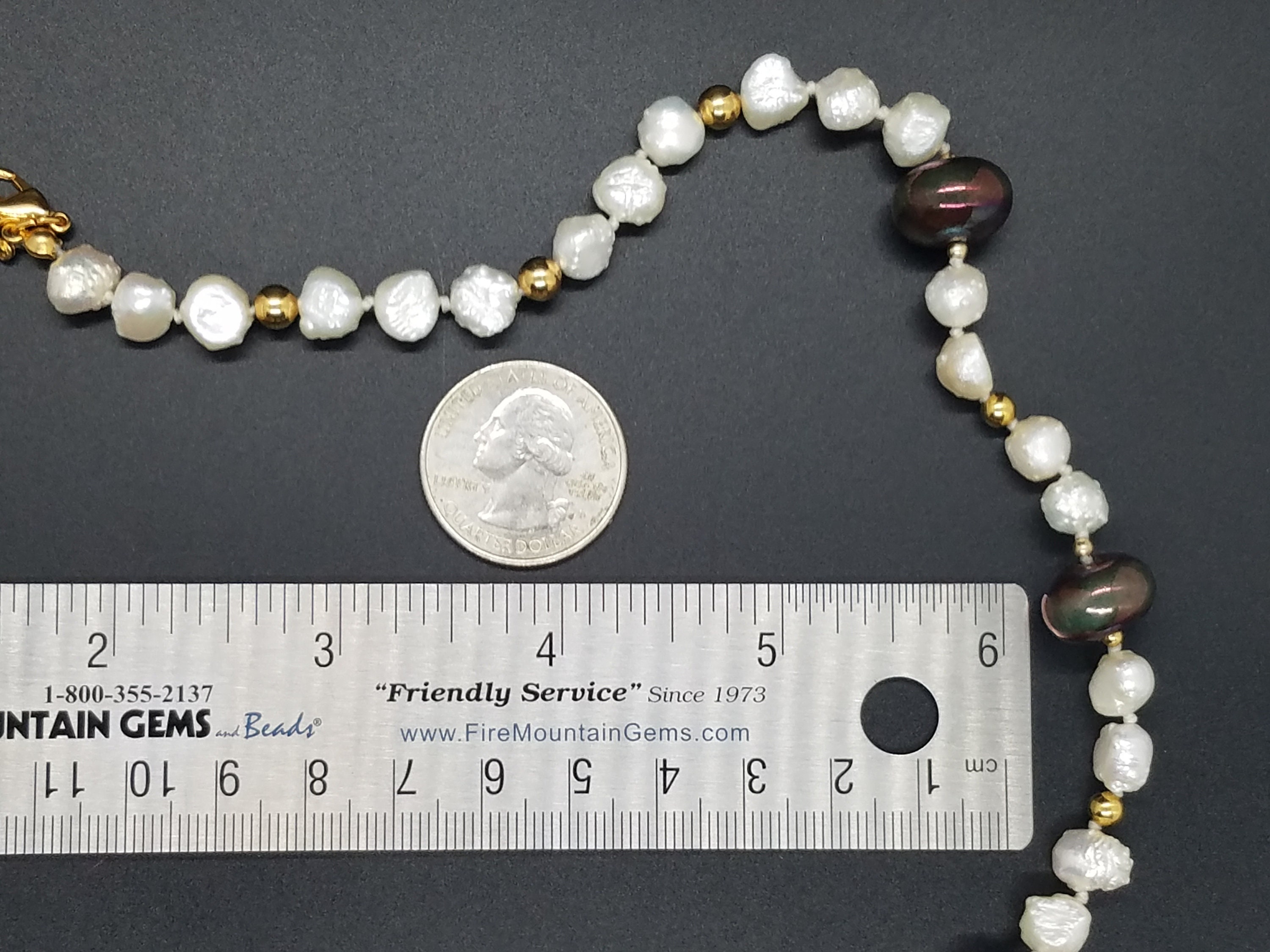 This necklace is hand-knotted. 24 inches long, with a lobster-claw clasp. This necklace uses more of Amy Mealy's Raku work (xazbead.com), this time as round beads paired with baroque fresh-water pearls and gold accents.

It is interesting to compare these beads with the Raku nuggets I used in Raku Nuggets and Black Glass. The nuggets are copper green with occasional flashes of metallic copper; the beads are more copper-red with occasional green/gray-green patches.

"Raku" is a Japanese word that can be translated as 'ease', simple, or 'unexpected', these beads certainly fit the description.