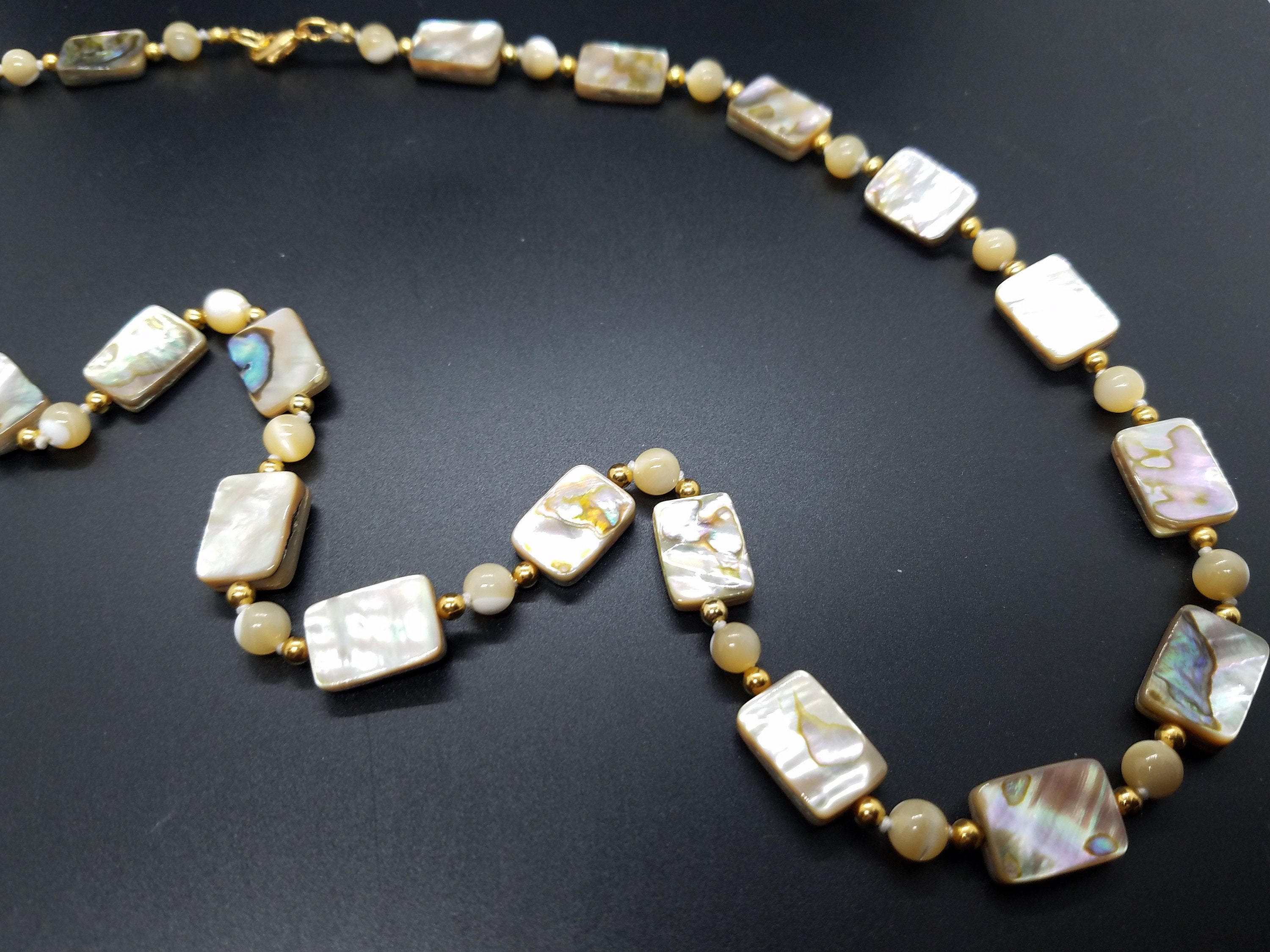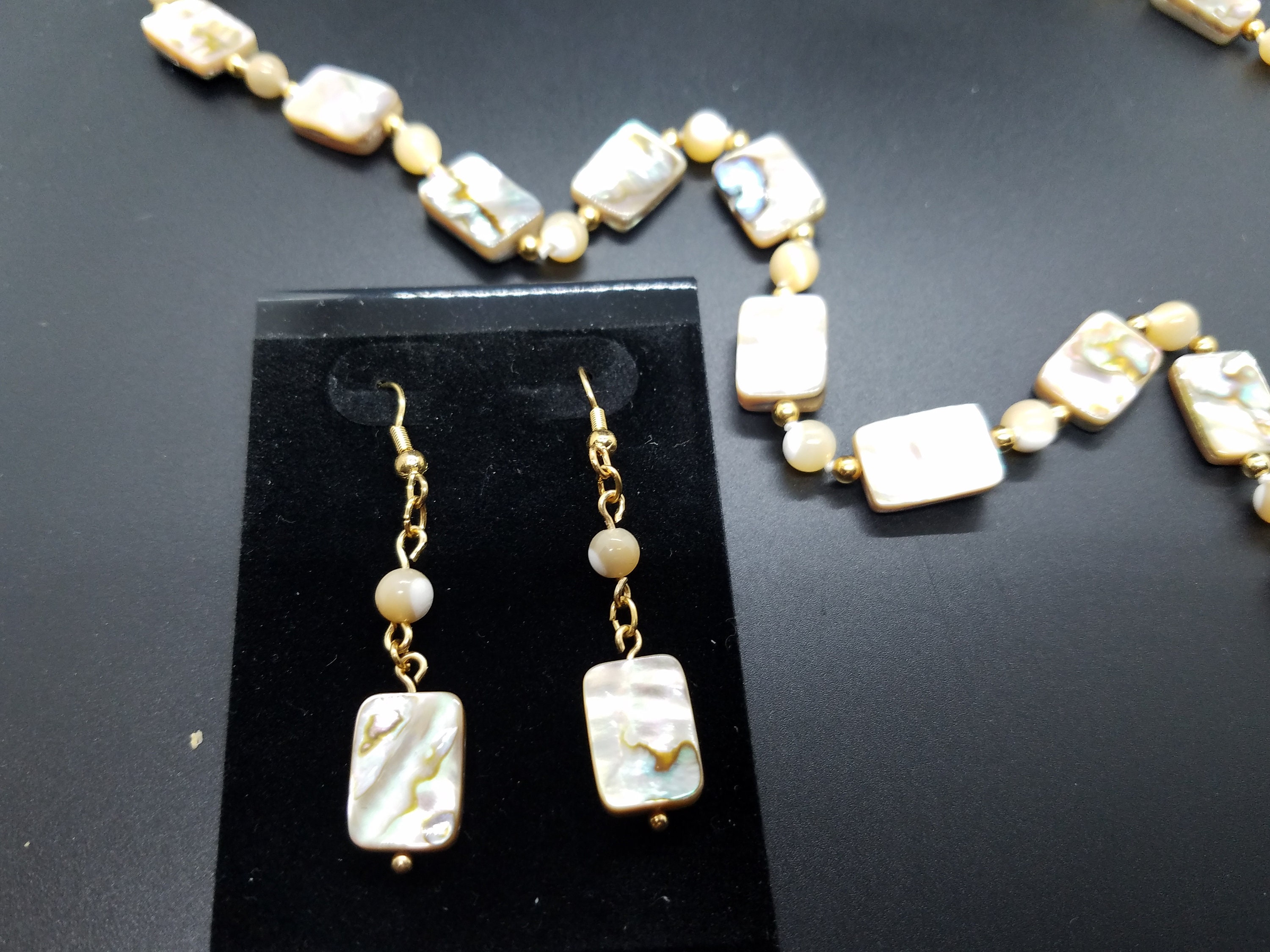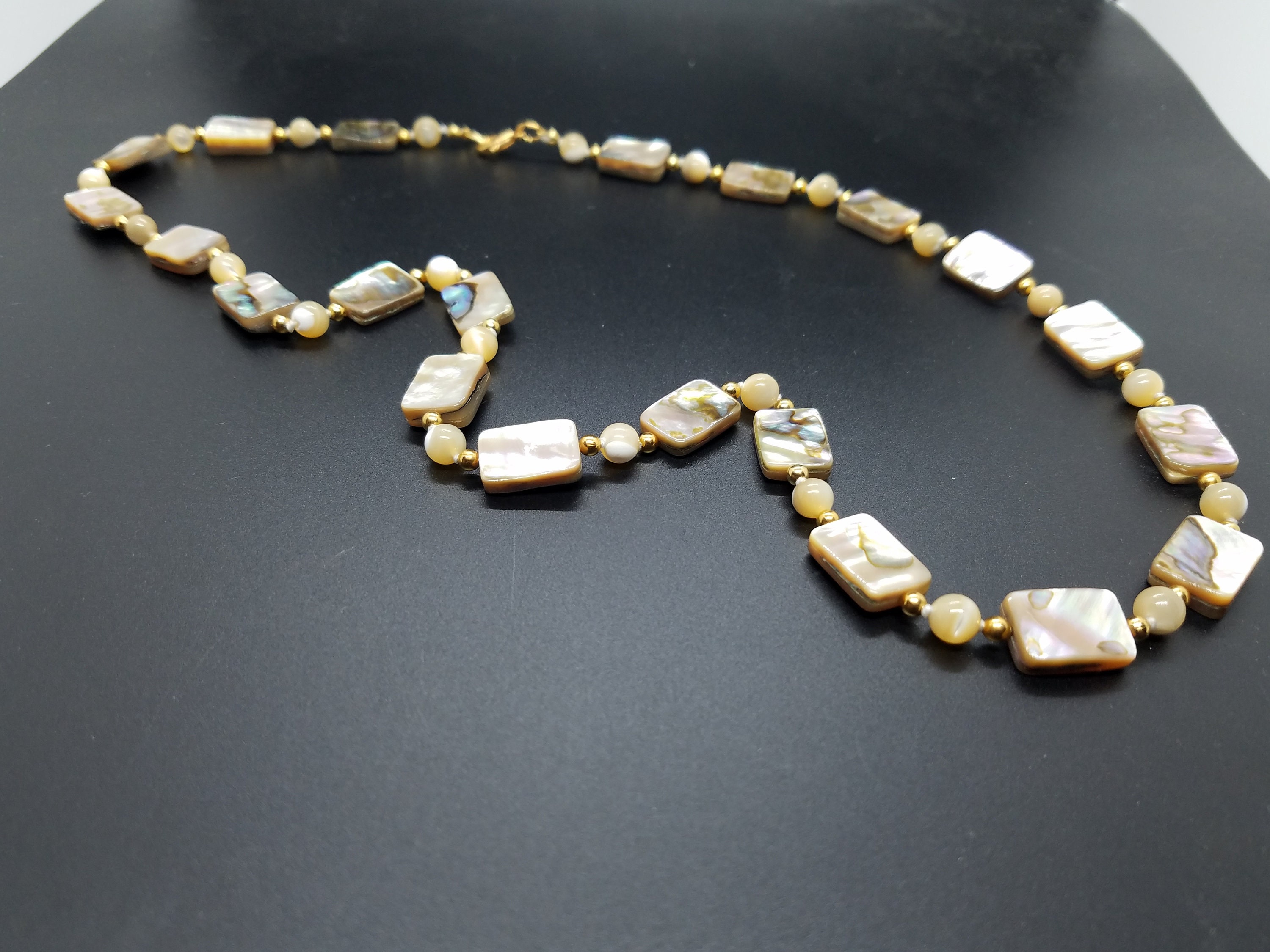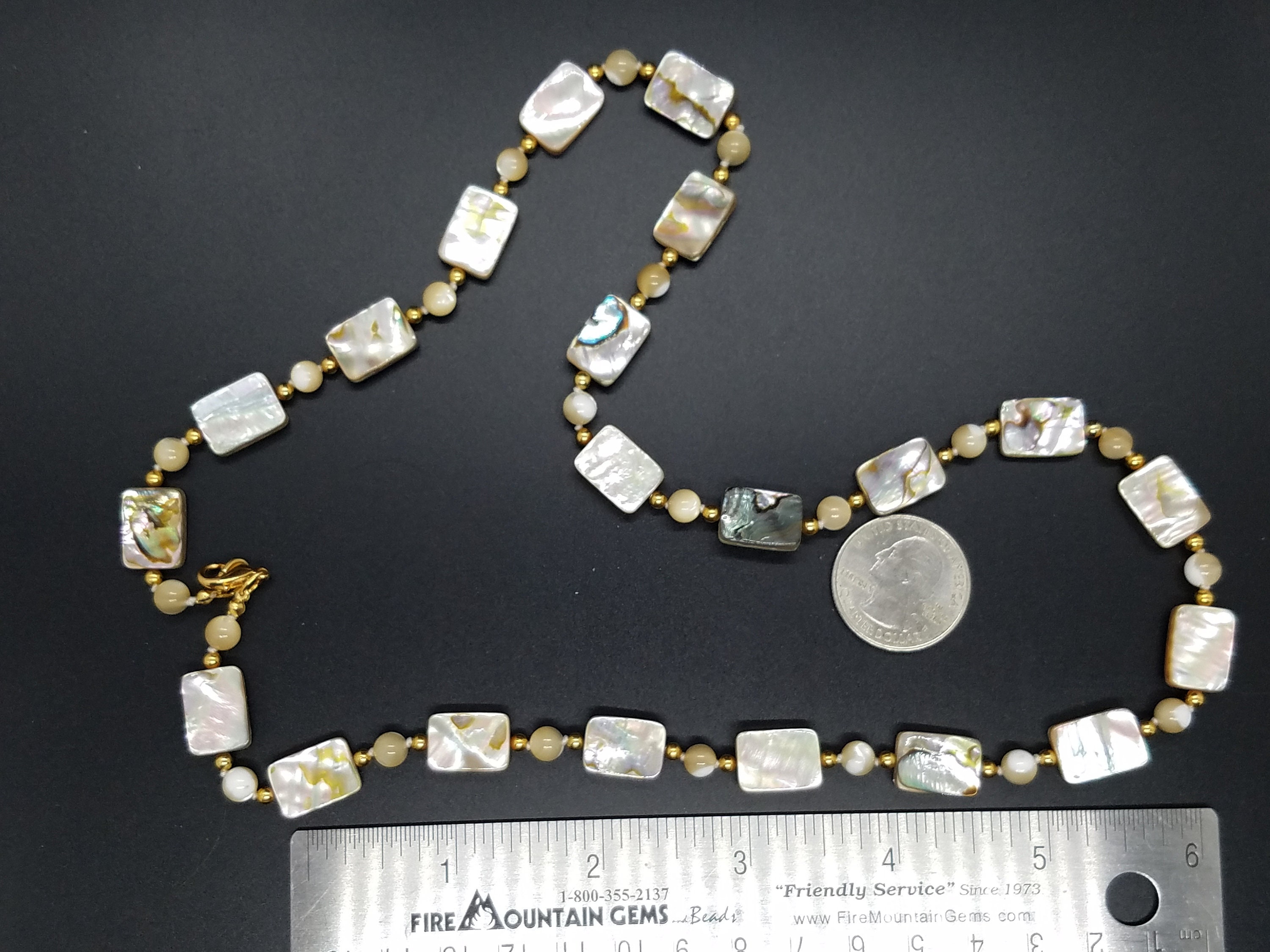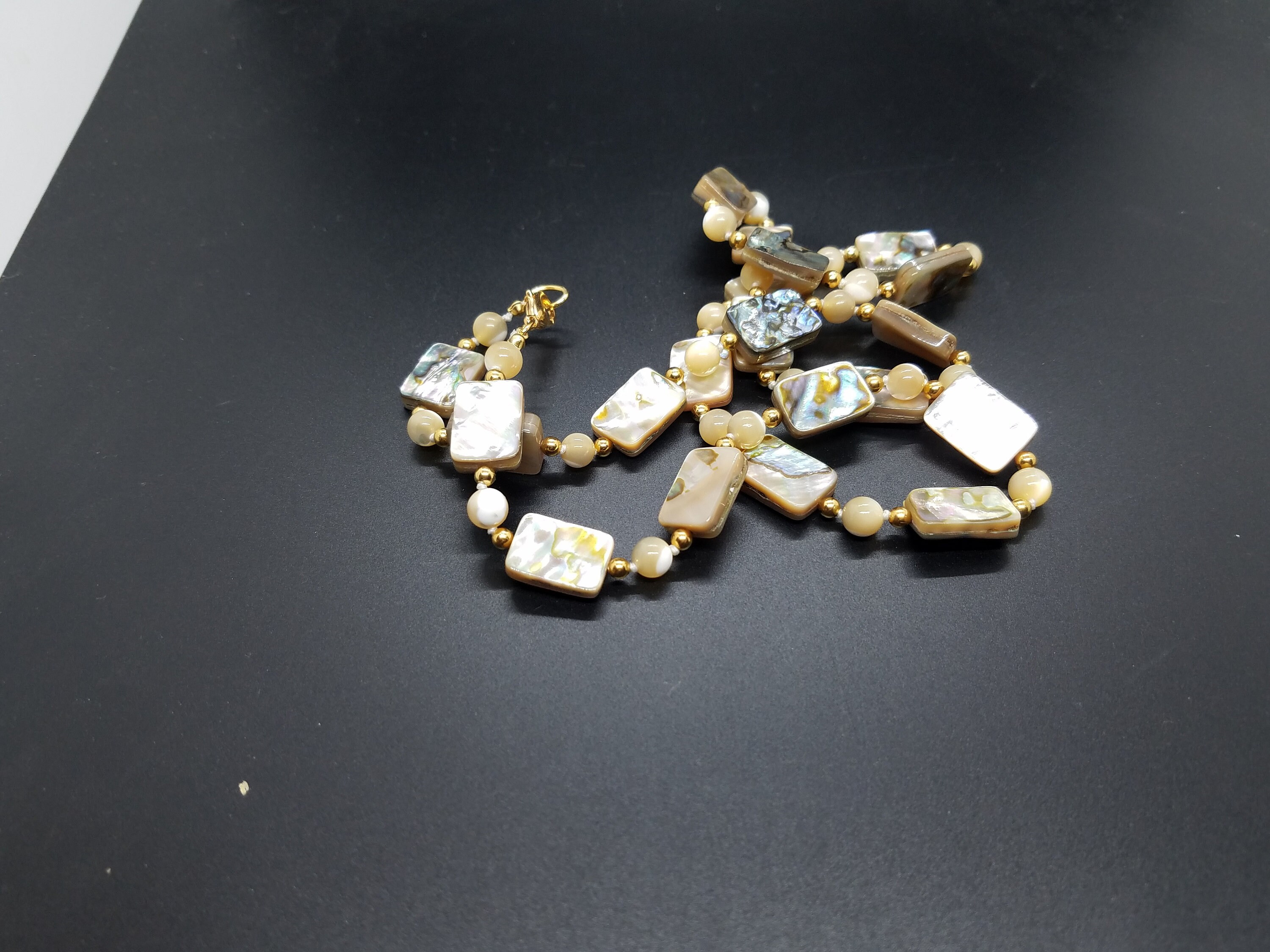 This 24 inch, hand-knotted necklace is made of Mother of Pearl tiles and 5mm Mother of Pearl rounds, with gold accent beads, and a lobster-claw clasp. The necklace comes with matching 3 1/2 inch dangle-y earrings.

The principal color of the tiles is a silvery-beige with flashes of blue, blue-green, and silver; typical of larger Mother of Pearl beads. The 5mm round beads were cut from the edge between the nacre and the shell, so they are partly tan and partly nacreous, showing hints of silver and pearl-white.

The whole ensemble flickers and flashes as the wearer moves. One of my house-mates calls this a 'going to the Opera' necklace set.