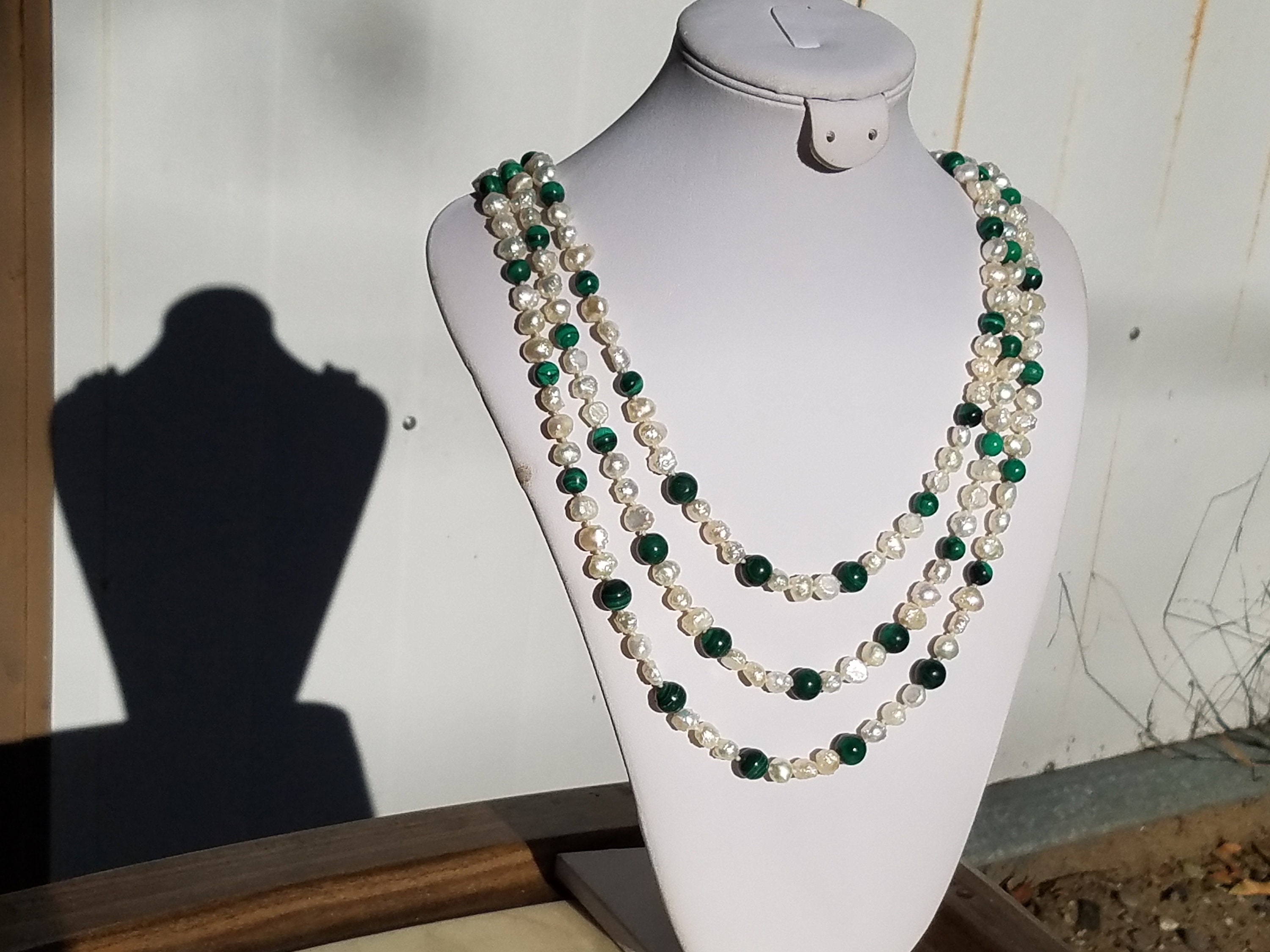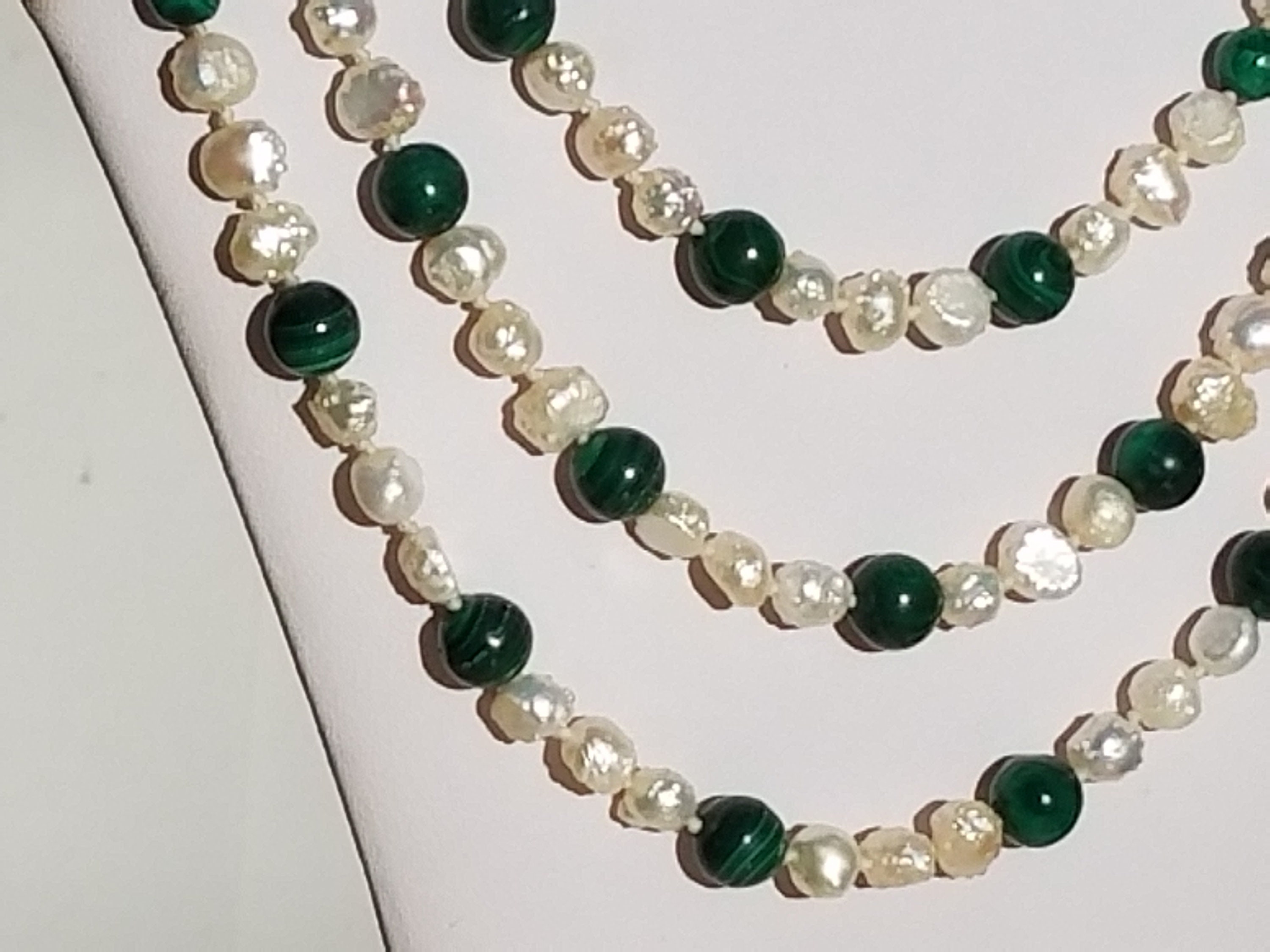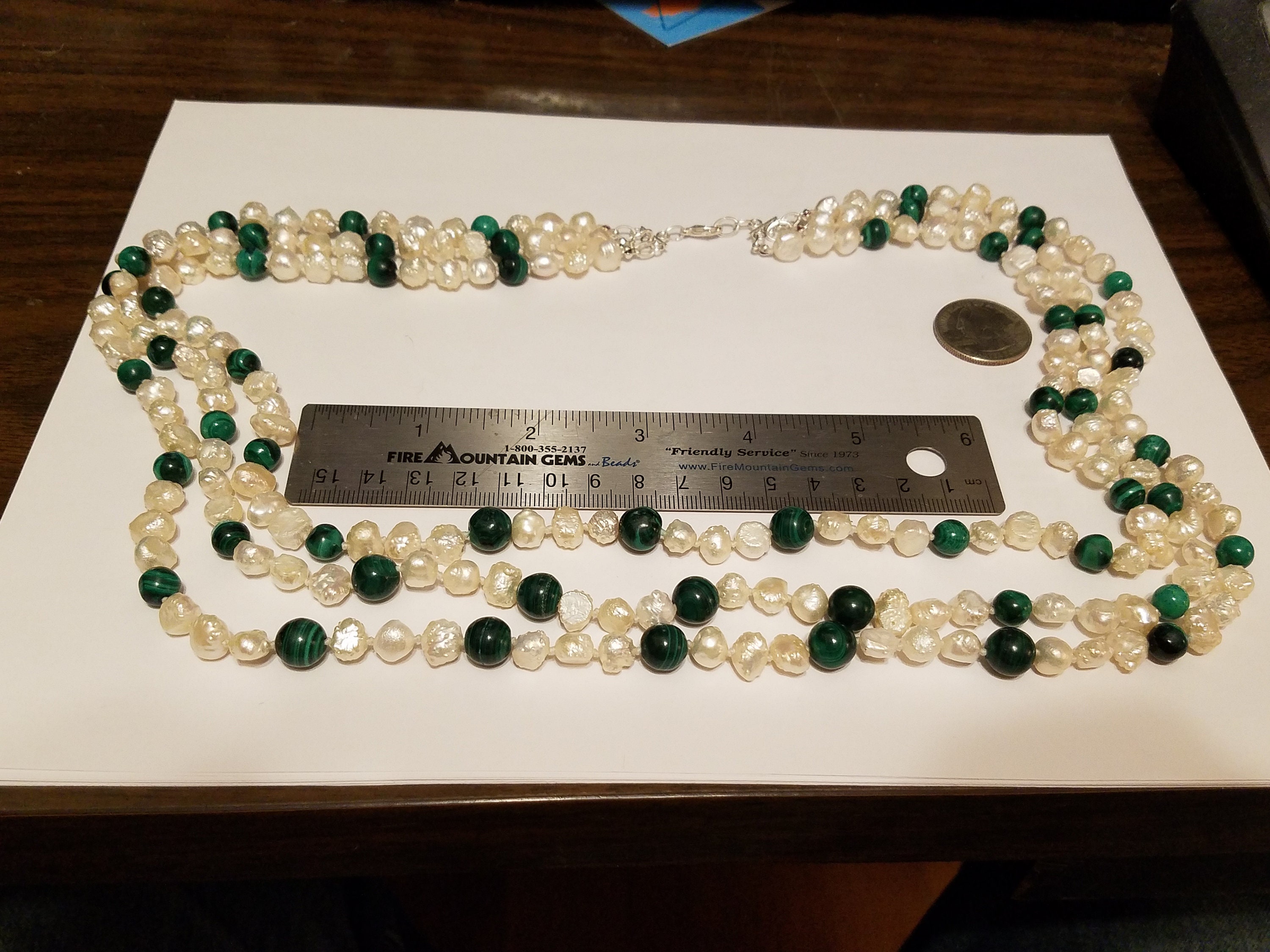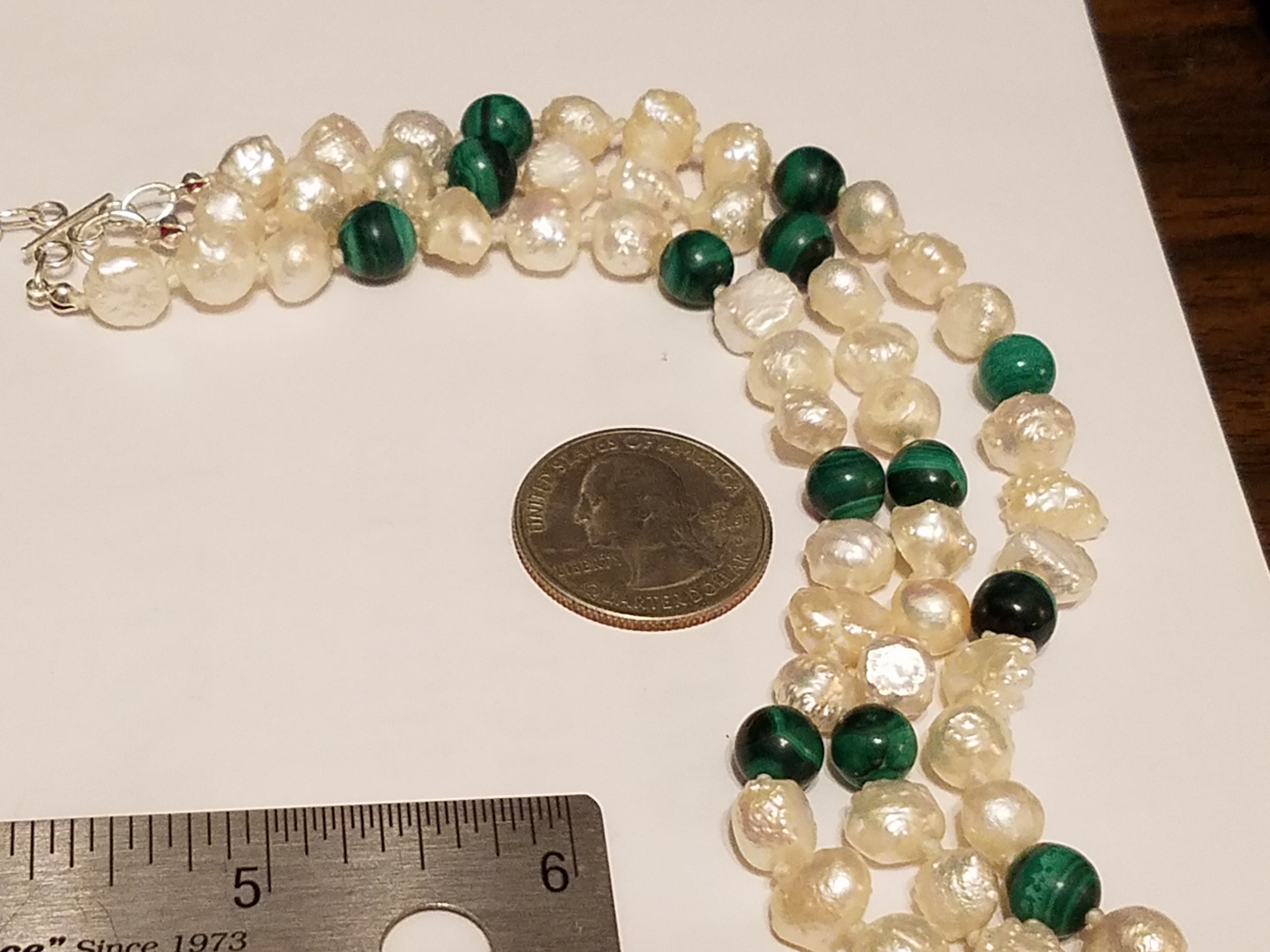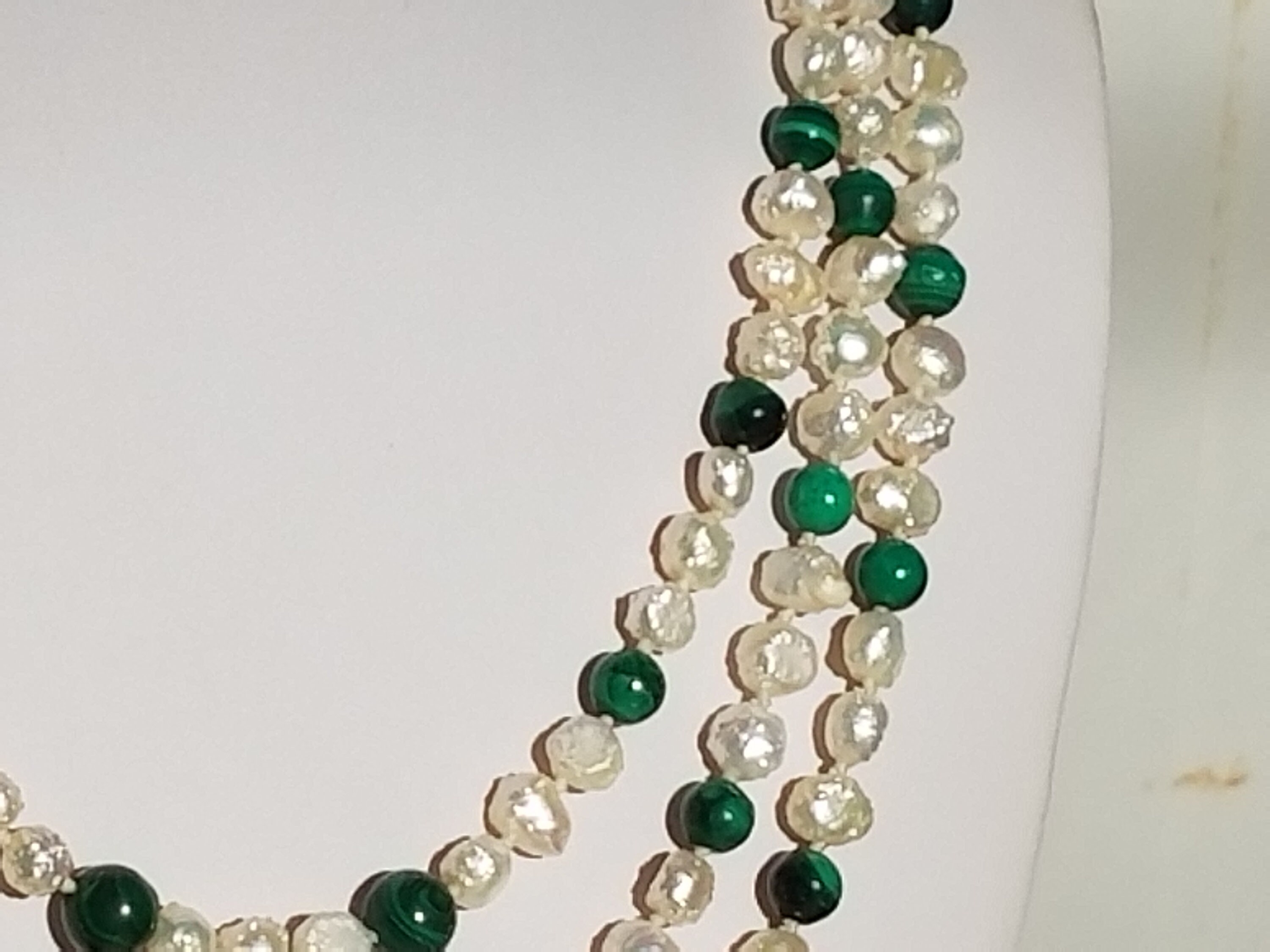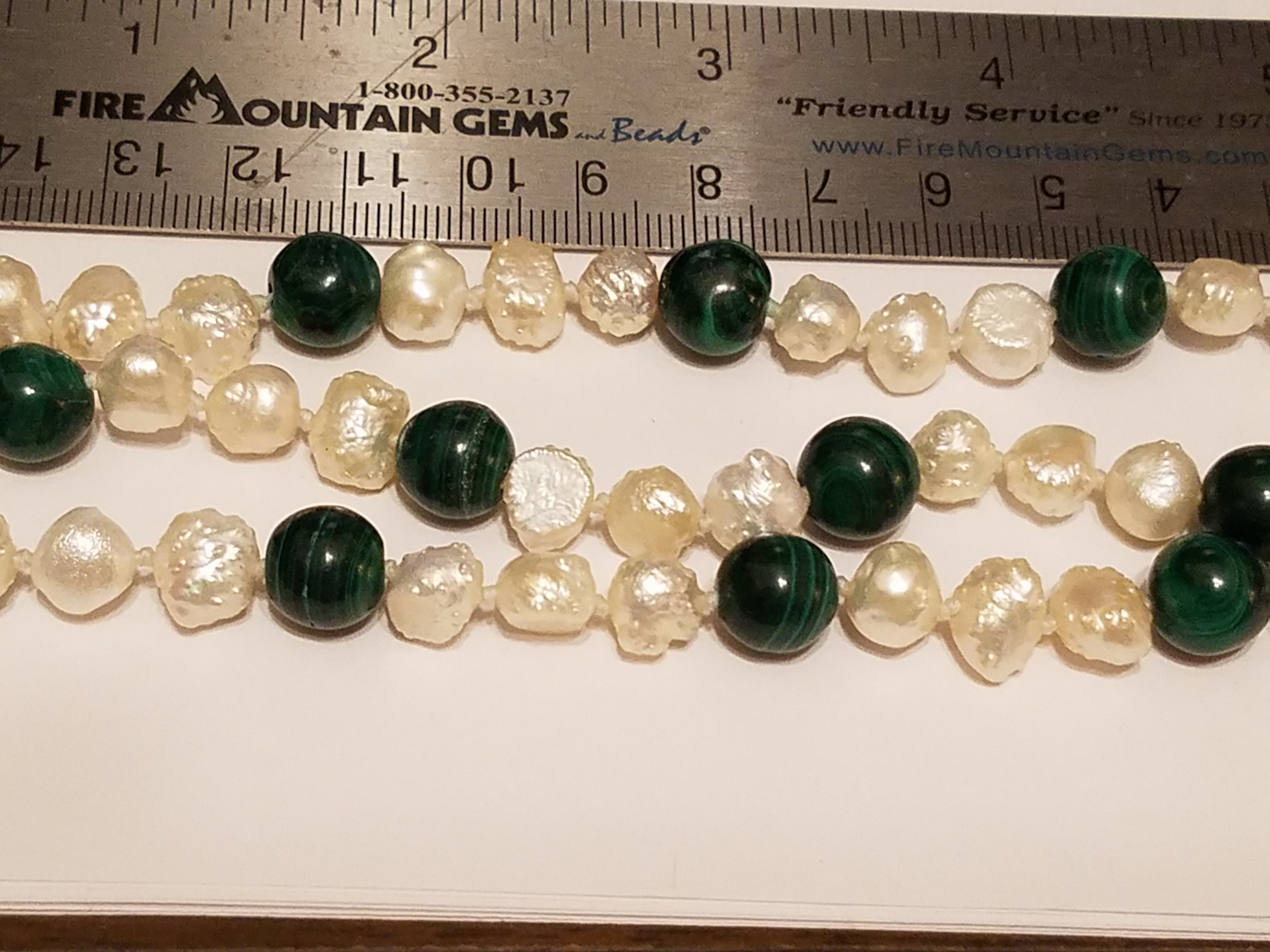 This is a three tiered, hand knotted necklace made of Malachite and Baroque Fresh Water Pearls (Rosebud pearls), the overall length is 26.5 inches.

The three strands are 26.5", 25", and 23", respectively. Each inner strand has one fewer repeat of the 10mm bead and three rosebud pearls.

The necklace is finished with a bit of silver chain and a silver plated lobster clasp.