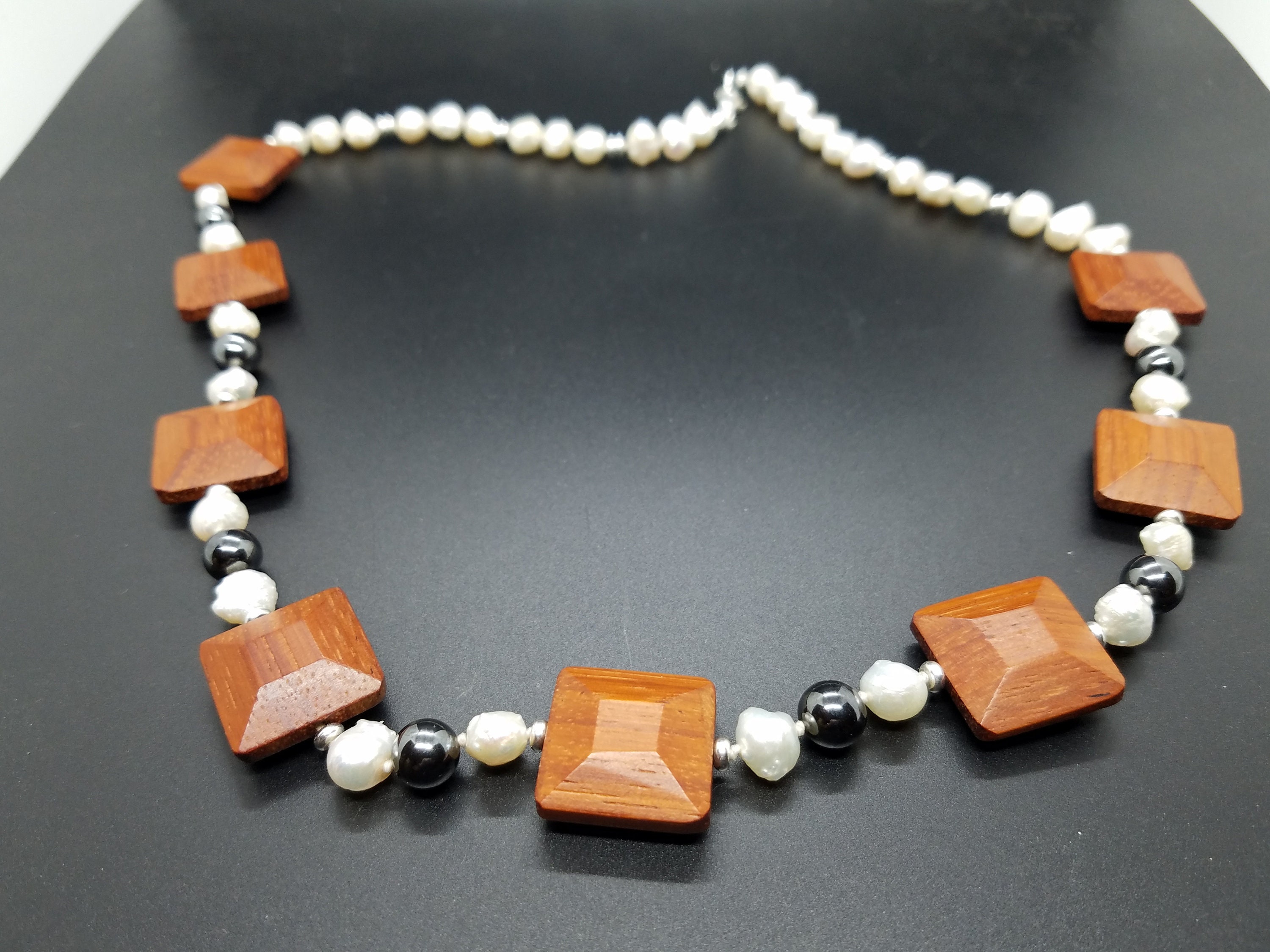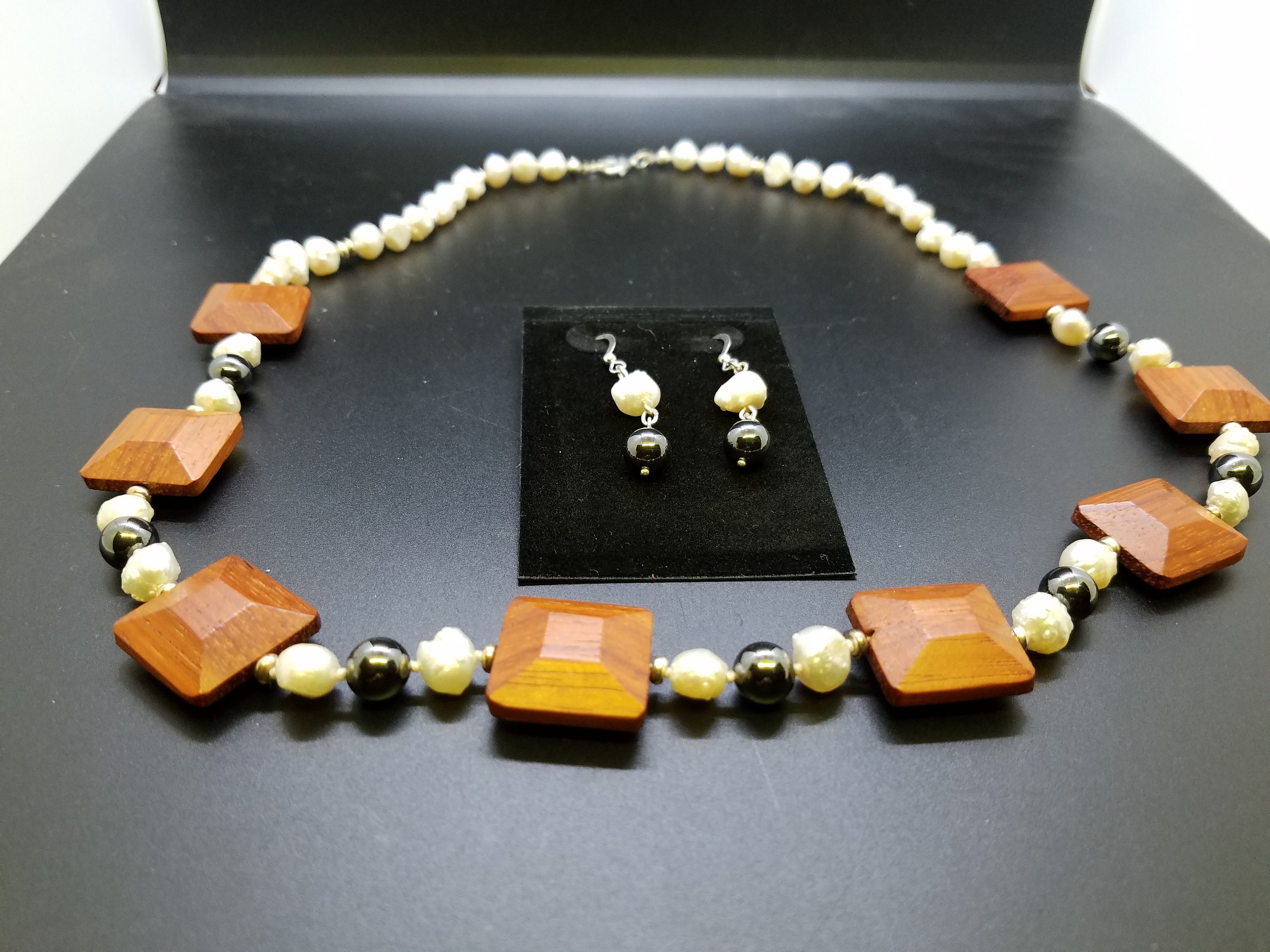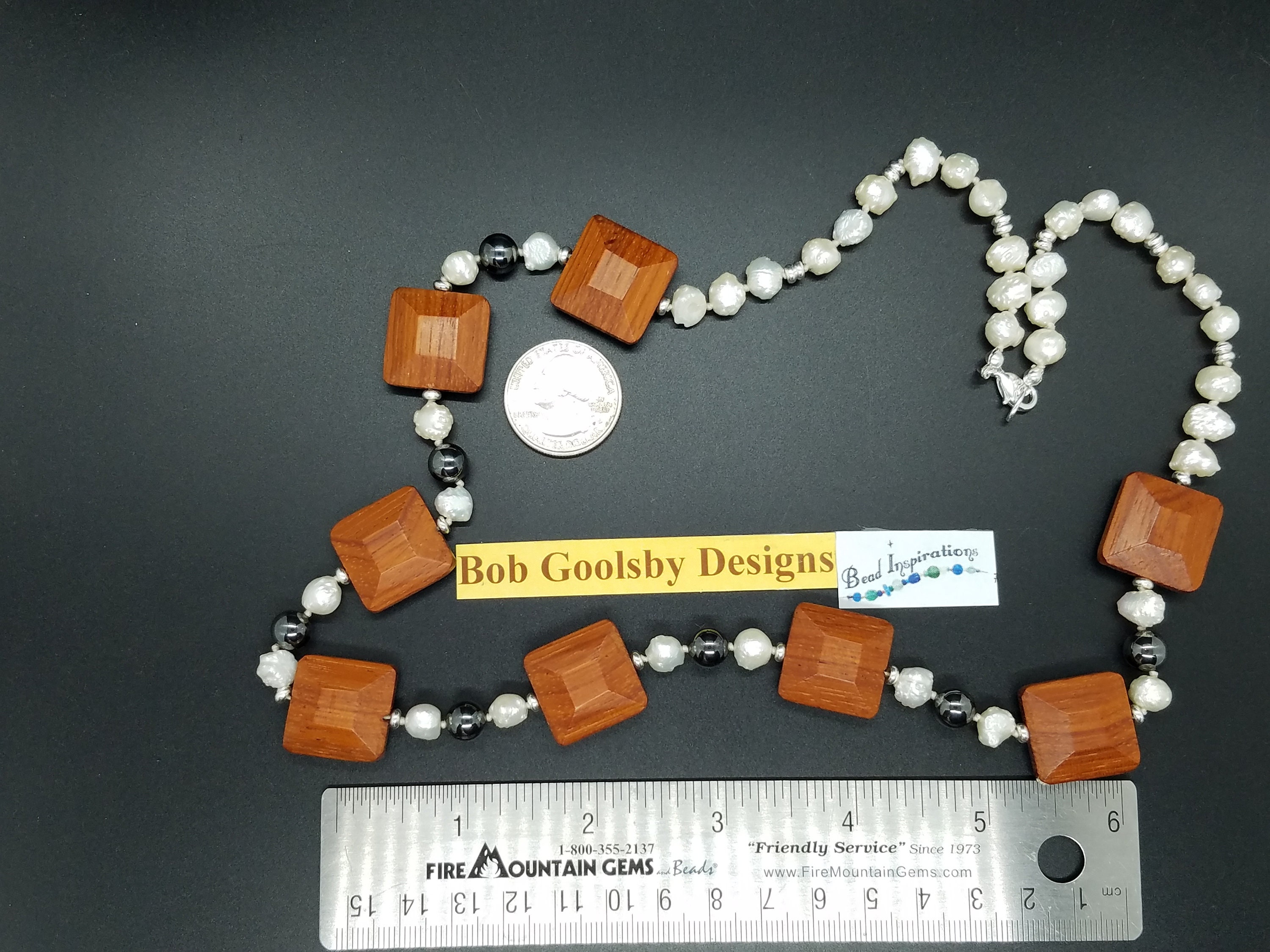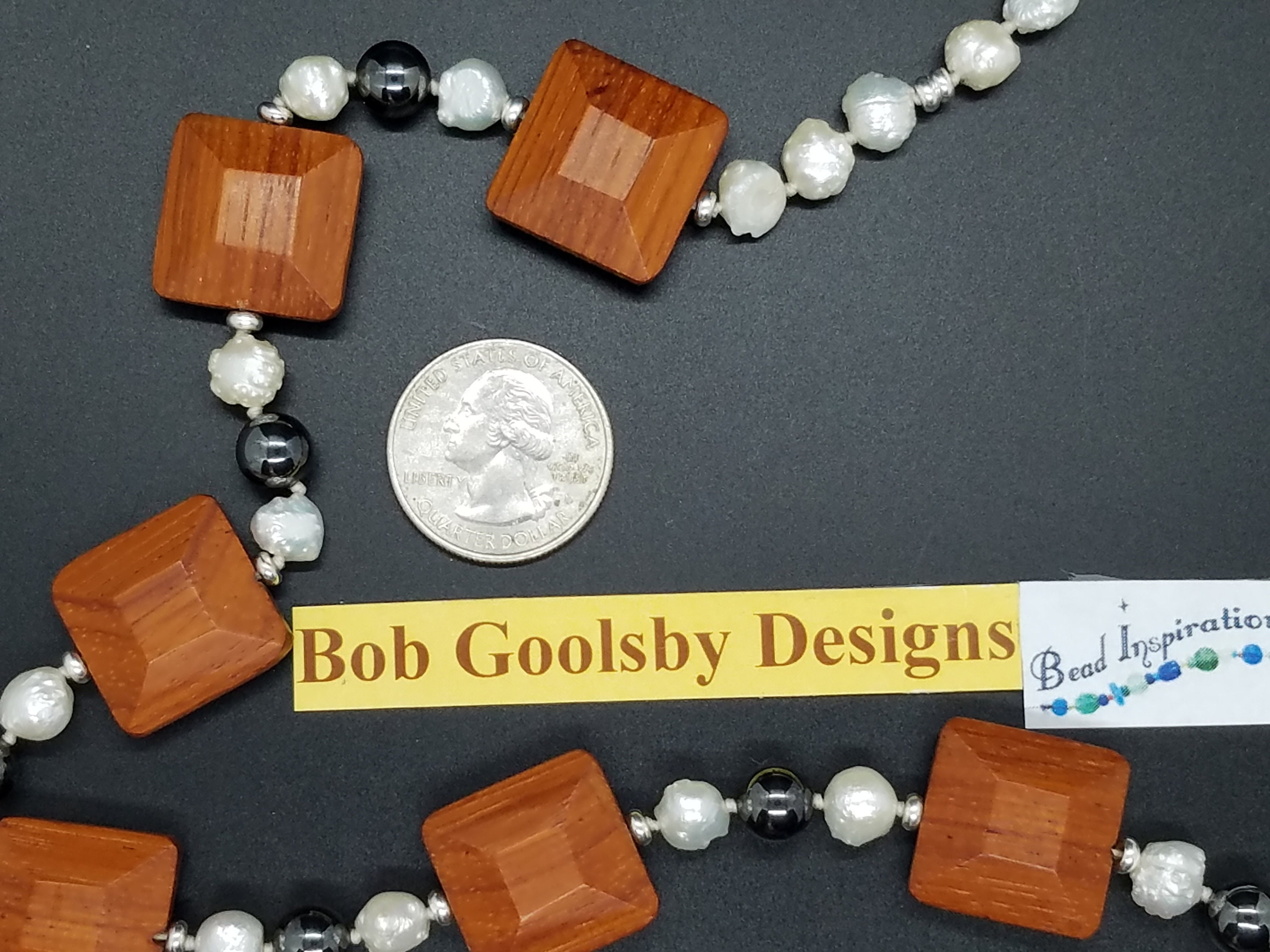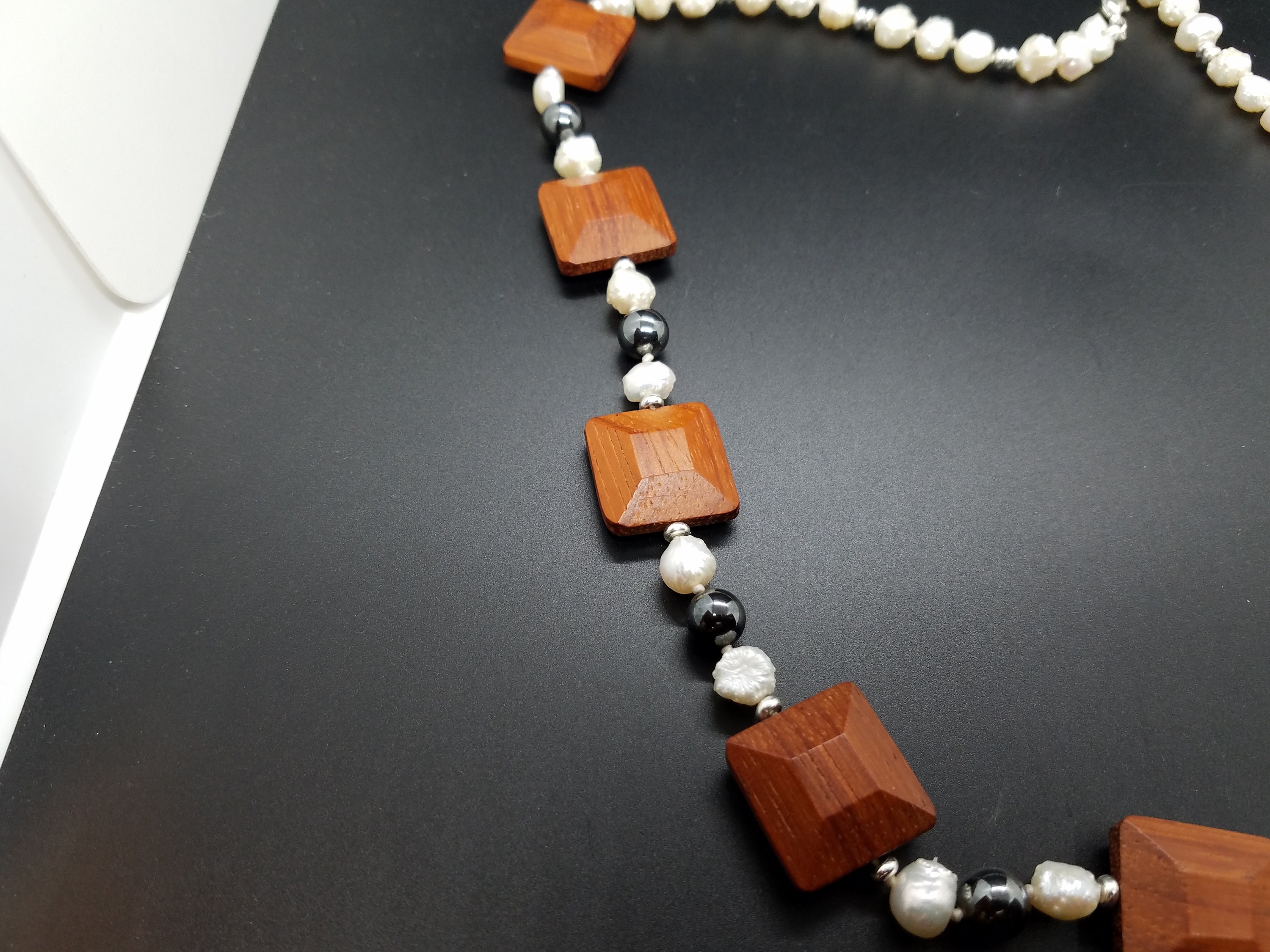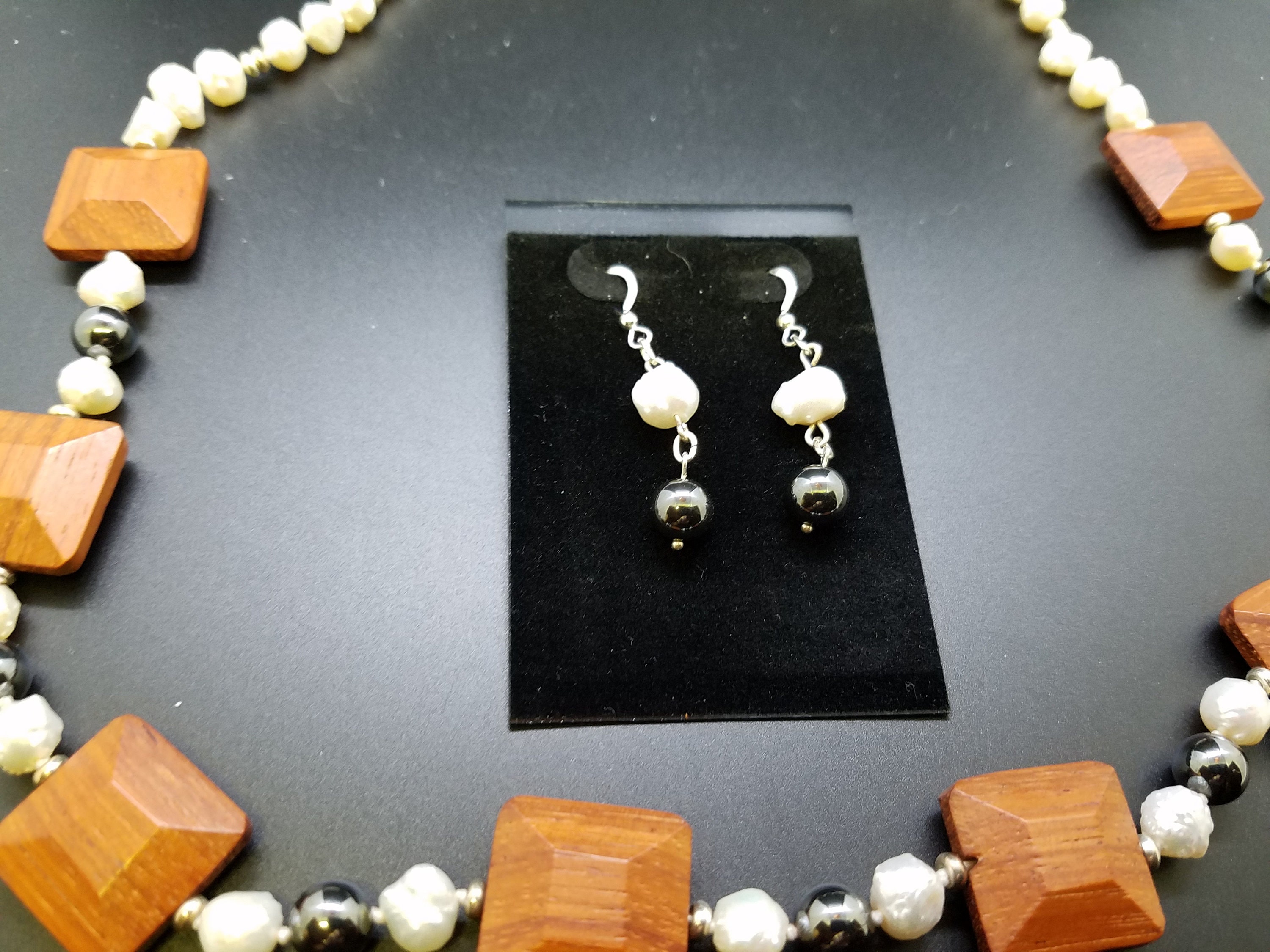 A set, composed of a necklace and a pair of earrings.

The necklace is made of large wooden faceted squares, probably oak, with hematite and Baroque fresh-water pearls. The drop earrings are made of a pearl and a hematite bead, on a silver ear-wire.

The necklace is 25 inches long, and the drops are just under 2 inches long.